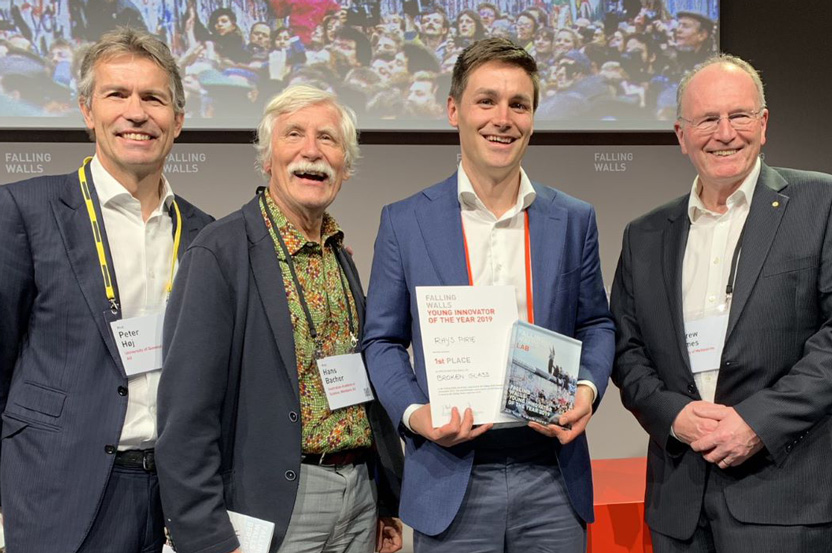 University of Queensland PhD candidate Rhys Pirie is the first Australian to win Young Innovator of the Year at the world's premier conference for research and innovation, Falling Walls Berlin.
The chemical engineering researcher won the international competition with his presentation about a process that could turn waste glass into everyday products ranging from fertilisers to toothpaste.
UQ Vice-Chancellor and President Professor Peter Høj attended the event in Berlin, which also featured Microba, a UQ startup selling the most advanced DNA sequencing of the micro-organisms in a person's intestinal tract available in Australian.
The Falling Walls Conference is a global gathering of innovators and scientists, brought together to share their breakthroughs and plans to impact science and society.