Written by the Sustainable Innovation Challenge organising team. 
In April of this year, the UQ Innovation and Entrepreneurship Society (UQIES), UQ Aeroponics Society (UQA) and UQ Engineers without Borders (EWB) hosted the Sustainability Innovation Challenge (SIC), with the goal of becoming the largest sustainability-focused hackathon to have been run in Queensland and implementing the innovative solutions pitched during the event. This goal was met with massive success, with over 100 participants and 23 teams pitching ingenious solutions within the realm of sustainability.
With the theme of the event centred around sustainability, targeted towards food insecurity and nature-based solutions, teams came up with a range of solutions to better our environment. These creative ideas varied from a spray-on protective layer for fresh produce to solving food loss during distribution by implementing freight forwarding advancements.
The winning team, Moss Movement, impressed the judges with their solution for high water and time-consuming grass lawns. The team, consisting of Charlotte Radel, Zaenab Maryam, Hugo Gandhi, Zandro Lagman, Elena Ninkovic, and Austin Prentice, designed a fake grass alternative made out of real moss, the moss lawn not only reduce lawn management costs by up to 57 per cent but it also sequesters around 150kg of CO2.
Each participant showcased their passion towards entrepreneurship and innovation whilst ideating, validating, and pitching throughout the weekend. Some teams went out and stayed overnight to work on the pitches, and a lot of teams conducted market research by going out to the customers and shops before the final pitches. It was inspiring to see the entrepreneurial spirit and motivation in action.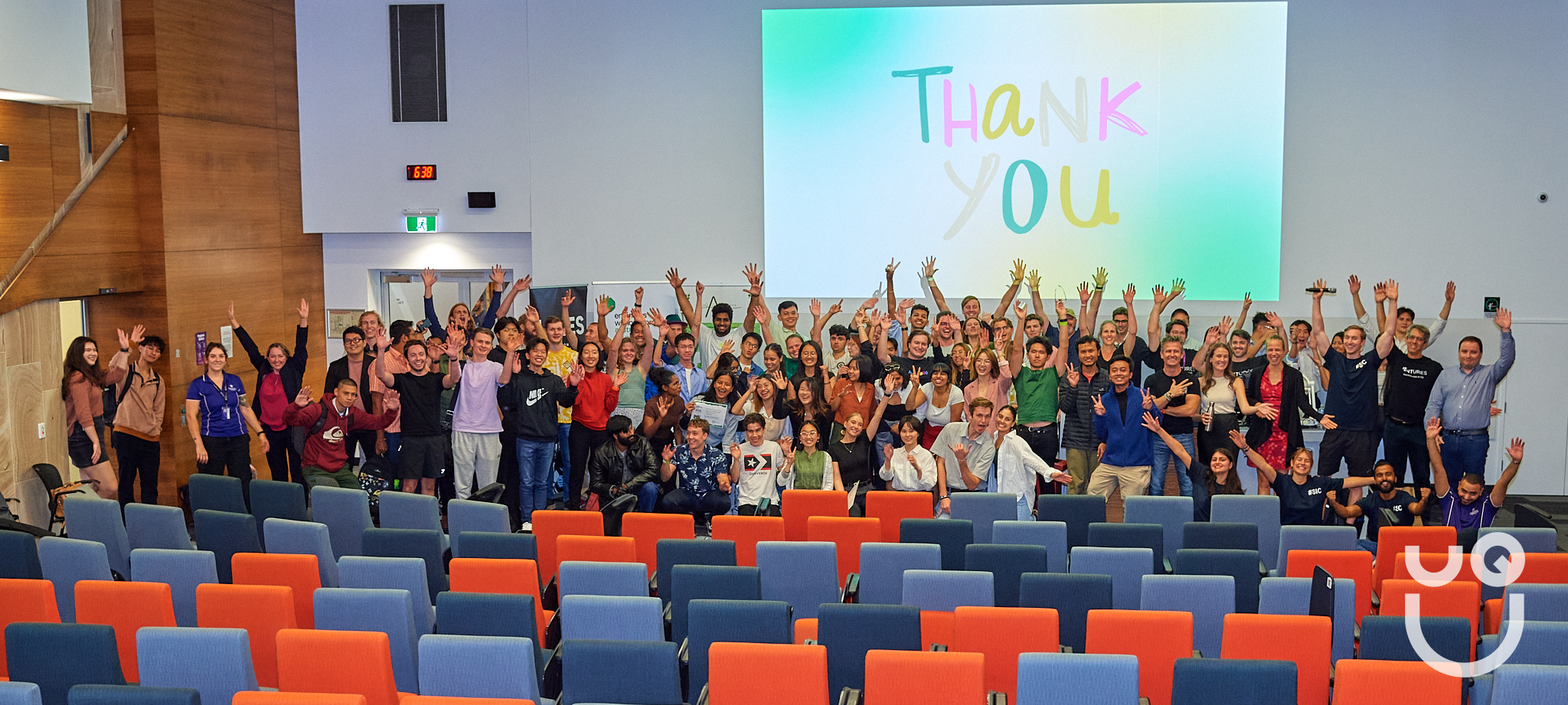 We received some fantastic feedback from the participants, with one saying that "The SIC was a fantastic way to both meet other people passionate towards generating real change and to learn about the diverse range of solutions to tackle the climate crisis that exist. The entire weekend provided a brilliant balance of introductory entrepreneurial workshops with high level technical content and practical feedback for people with loads of experience."
This year, the competition was strong and large enough to warrant two rounds of judging and 19 mentors from various sustainability-focused organisations. We would like to thank them for their support: CleanCo, UQ Ventures, and and School of Earth and Enviromental Sciences, The University of Queensland (UQ). We would also like to thank the support from all the clubs and societies that were part of this event, special mention to the UQ Aeroponics Society, the Engineers without borders, UQ chapter, and Tyson Jennings, Tomas Piccinini and Nimrod Klayman from the UQ Ventures team for help in running this event.
Looking ahead, we are excited to announce that another hackathon, the 2023 Weekend of Startups, themed 'Future of Work' will be held Friday 22 - Sunday 24 September 2023 with tickets to be announced very soon!
We can't wait to see you there to grow innovation and entrepreneurship in UQ. 
Follow UQIES to hear when tickets go live