Join our Founders' Lunch every second Wednesday of the month from 12:00-1:00pm. This upcoming session will feature Emma-Kare Rose, Director at The Next Economy.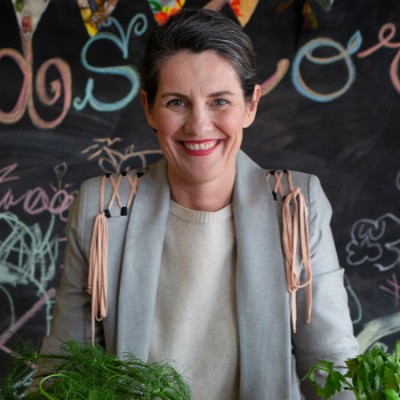 Emma-Kate is a Program Director at The Next Economy, drawing on over 30 years' experience working in business, social enterprise development, environmental sustainability, food justice and bottom-up economic development. In addition to her role at The Next Economy, she also leads Food Connect, a social enterprise which has led the way in transforming the local food system, using principles of ecological agriculture to engage ethically with family farms and local communities for over 14 years. Emma-Kate is one of four Fellows of the Yunus Centre for Social Business at Griffith University. Now in her second year as Chair of Queensland Social Enterprise Council, she has helped secure philanthropic and government funding to coordinate a sector-wide strategy to scale impact across Queensland.
BYO lunch and listen to a startup founder share their entrepreneurial journey, followed by audience Q&A. 
Click here to register for the session
About Community Wednesdays
Do you have questions about Ventures programs and events? General queries about experiencing entrepreneurship? Or do you just want to chat about all things Ventures? 
Join us on Zoom to talk to our experienced entrepreneurs, Ventures Ambassadors, staff and Chief Student Entrepreneur. We will have informal discussions and Q&As every Wednesday.
Community Wednesdays are your chance to come together and connect with the entrepreneurship community. We have three session types on rotation: Ventures Consultations, Founders' Lunch and Mentor Appointments.
Venue
Room:
https://uqz.zoom.us/j/92414777666