Fireside Chat with Ventures Entrepreneurs-in-Residence: 28 October
28 October 2020

12:00pm

–

1:30pm
Join us for a special introductory series of workshops about UQ Venture's ilab Accelerator 2021 where you will learn all about the ilab Accelerator experience, its benefits, requirements, expectation and commitment. ilab provides one of the most comprehensive startup accelerator experiences in the country that will help you fast track your early-stage startup into an investor-ready, and these workshops will give you the opportunity to learn more about the details of the program and to ask any questions you may have and to really learn if this is the opportunity for you. You will hear from both ilab staff and previous ilab accelerator graduates.
We will detail the application process for the ilab Accelerator 2020. From the application form and video, to preparing answers (written and video), the next selection steps, including pitching and interviews.
Sam Jockel, CEO and Founder of ParentTV  
CEO and Founder at ParentTV, Sam Jockel, joined UQ Ventures in 2020 as Entrepreneur in Residence for Ventures accelerator program and startup space, ilab. Sam is 'support coach' to 10 super talented, motivated, and disruptive startup teams. 

Sam started her career as a social worker working in schools and community. She first launched into the digital world in 2010 when she started the facebook page ALDI Mum which grew from nothing to over 170,000 followers and counting. In 2012 she co-founded Social Media Agency Good Funny Smart and established another online community called School Mum which has grown to over 460,000 followers. In 2017 she ventured into the tech startup world and launched ParentTV a video streaming website personalising parenting advice from the world's leading research based parenting experts direct to parents via any digital device.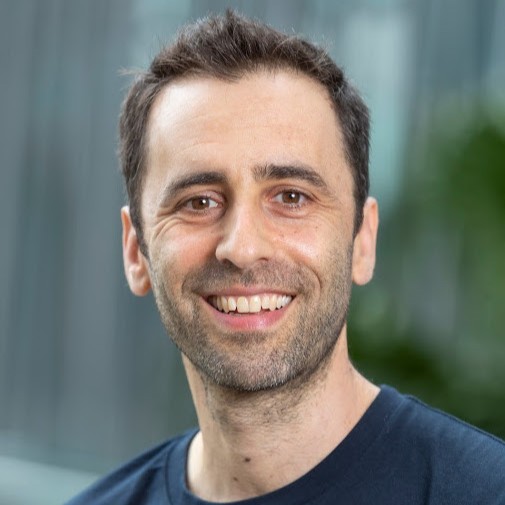 Yotam Rosenbaum, Founder of Earbits  
Yotam was born and raised in Israel in a family of four boys who all played music. After completing military service he moved to Boston on a scholarship to study at Berklee College of Music. He graduated with Magna Cum Laude (Latin honors) and in 2005 moved to Los Angeles to accept an opportunity to compose and produce music for television. It was during this time that he and his fellow band member conceived the idea for what would eventually become the successful Y-Combinator backed startup, Earbits, which Yotam helped build from the ground up and lead to its acquisition in 2015. He moved to Brisbane in 2017 and shortly after accepted an EiR role with QUT bluebox where he mentored hundreds of startup founders. Yotam draws on his remarkable international accomplishments to guide and mentor aspiring startup founders through one of the most exciting yet toughest journeys they'll make.
About the ilab Accelerator program
3-month program
10 teams are selected
$10,000 equity-free funding
Structured mentoring with Entrepreneurs-in-residence
Introductions to the ilab network
Your moderator for the Fireside Chat is Emily de la Peña
Emily de la Peña - Emily is an entrepreneur and acting ilab Manager and Ventures Community Partnership Coordinator. She helps foster the UQ Ventures community engagement and ways in which you can partner with UQ Ventures.
Applications for the program will close Thursday 29 October. Take your startup to the next level! 
About Connect
Meet like-minded students, connect with the Ventures team, and hear from inspirational speakers with our Ventures Connect community events.
Ventures Connect: 
Ventures Connect brings you the latest opportunities to connect with the Ventures team, inspirational speakers, mentors, and broader startup ecosystem. Ventures reguarly holds events for the student community to help you stay connected and take part in all the entrepreneurial fun.
All UQ students, staff, and alumni are welcome to join these events unless otherwise specified.