Hear from inspirational founders from the greater UQ community as they share their unique entrepreneurship stories, key learnings and advice.
The series runs for six-weeks at a time aligning with our Ventures Curiosity programs. All UQ students, staff and alumni are welcome to join these events via Zoom, you are not required to be part of the current Ventures Curiosity cohort.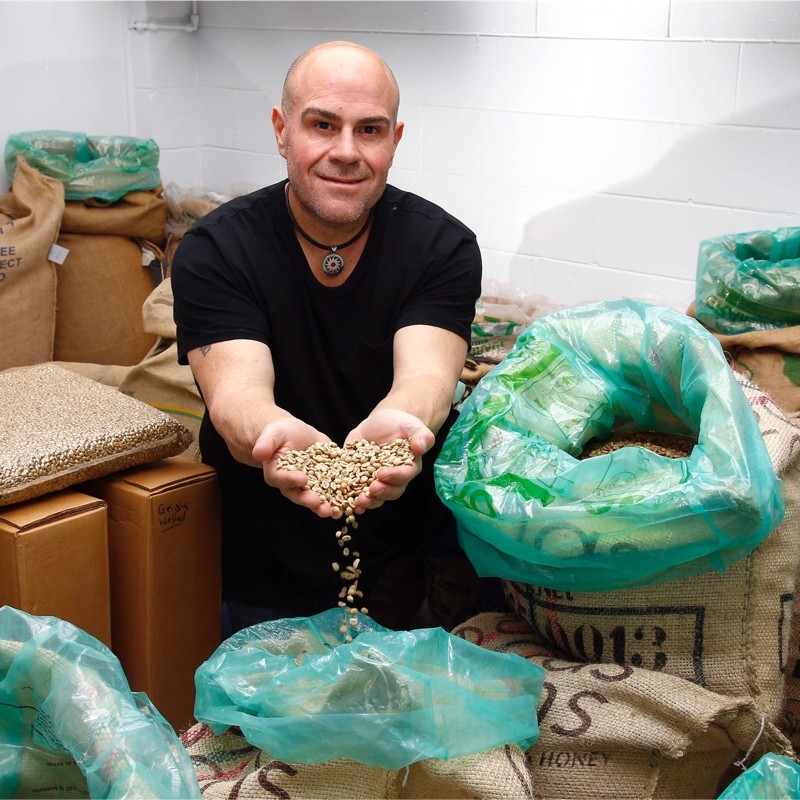 Phillip Di Bella is one of Business Review Weekly's most celebrated entrepreneurs, a philanthropist and one of Australia's most passionate businessmen. His love affair with coffee and natural people skills have revolutionised the coffee industry.
Phillip's lifelong passion for coffee began when he was a small boy in his family's Brisbane home. A budding barista from a young age, his skills led to a career at Brisbane's landmark Cosmopolitan Café. He backed his flair for business with a Bachelor of Commerce degree to ensure the best was still to come for this promising entrepreneur.
Phillip Di Bella founded Di Bella Coffee in 2002 in Brisbane. His passion for coffee, astute understanding of the customer experience and entrepreneurial drive are the thrust behind Di Bella Coffee's success and continuous growth.
Since establishing Di Bella Coffee, Phillip and the company have been recognised by an array of prestigious awards. His success has earned him a place in BRW's Young Rich List for four years running, and his entrepreneurship has been celebrated on several occasions. He is an active member of the community and is fiercely proud of his Brisbane hometown.
His community spirit was recognised in 2009 and again in 2014 when he received the Lord Mayor's Corporate Citizenship award. In 2010, Phillip Di Bella also became the world's youngest recipient of an Italian knighthood, bestowed with the 'Order of the Star of Italian Solidarity' for his contributions to the Italian community.
About Connect
Meet like-minded students, connect with the Ventures team, and hear from inspirational speakers with our Ventures Connect community events.
Ventures Connect: 
Ventures Connect brings you the latest opportunities to connect with the Ventures team, inspirational speakers, mentors, and broader startup ecosystem. Ventures reguarly holds events for the student community to help you stay connected and take part in all the entrepreneurial fun.
All UQ students, staff, and alumni are welcome to join these events unless otherwise specified. 
Venue
In person - Ground floor, Global Change Institute Building (20), St Lucia campus
Online - Register via Zoom