Hear from inspirational founders from the greater UQ community as they share their unique entrepreneurship stories, key learnings and advice.
The series runs for six-weeks at a time aligning with our Ventures Curiosity programs. All UQ students, staff and alumni are welcome to join these events via Zoom, you are not required to be part of the current Ventures Curiosity cohort.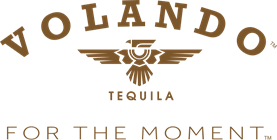 Jesse Ross, Volando Co-Founder
Jesse is a capable, results-orientated GM with experience establishing new business ventures and achieving phenomenal company growth & performance.  His ability to lead, performance manage and oversee all aspect of project management, has attributed to his professional & business success.  'Doing a hell of a lot with very little' has seen Jesse steer his business from $0 - $15million annual turnover in under 5years.
With a passion for building business from the ground up, surrounded by inspiring industry talent and a drive to advance his knowledge and experience, Jesse brings a proven, yet ardent energy to Volando.
An Australian Olympic, Commonwealth game and World championship representative (boxing), Jesse is not short of determination, focus and tenacity, striving to be the hardest worker in the room.  Balancing professional life as an avid world traveller, adventure/thrill seeker and dog lover, taking a health and fitness approach to living life to the max with his fiancé. 
Shane Tucker, Volando Co-Founder
Shane has engaged his creative passion and aptitude to propel strong brand design, marketing & visual concepts to an array of successful business ventures. A people focus to business growth, Shane has managed to expand from 1 to 100 employees, and from $80k to a sizeable $20million annual turnover in a 9year period.
Current NHRA pro stock racer in the USA, 2016 Australian Jr drag racing champion with 6 National event wins in Australia, Shane is a competitive risk taker with a strong enthusiasm for bringing people together, celebrating and creating memories. An active lifestyle, prioritizing health and fitness, family and fun, Shane is go-getter.
Excelling in assembling the best people to ignite and drive start-up ventures, surrounding himself with those who better his personal standing, Shane contributes character and a bold creative essence to the Volando team.
About Connect
Meet like-minded students, connect with the Ventures team, and hear from inspirational speakers with our Ventures Connect community events.
Ventures Connect: 
Ventures Connect brings you the latest opportunities to connect with the Ventures team, inspirational speakers, mentors, and broader startup ecosystem. Ventures reguarly holds events for the student community to help you stay connected and take part in all the entrepreneurial fun.
All UQ students, staff, and alumni are welcome to join these events unless otherwise specified. 
Venue
In person - Ground floor, Global Change Institute Building (20), St Lucia campus
Online - Register via Zoom