Hear from inspirational founders from the greater UQ community as they share their unique entrepreneurship stories, key learnings and advice.
The series runs for six-weeks at a time aligning with our Ventures Curiosity programs. All UQ students, staff and alumni are welcome to join these events via Zoom, you are not required to be part of the current Ventures Curiosity cohort.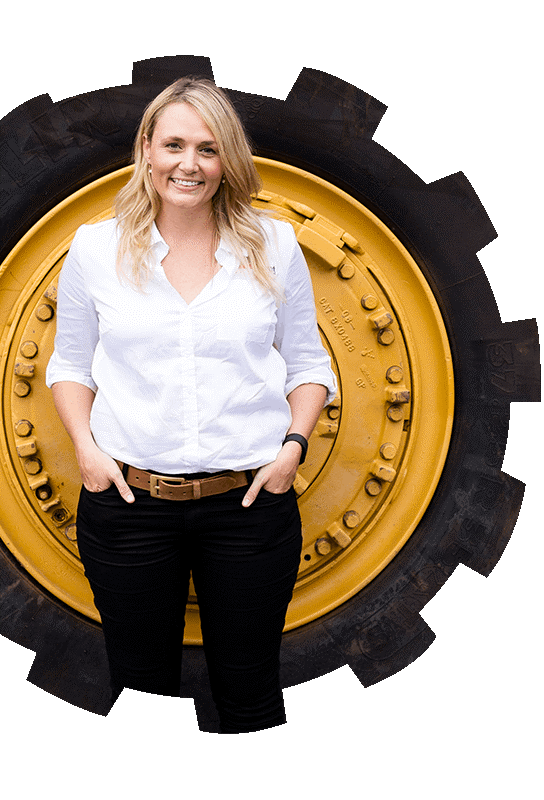 Sally was born into the quarrying industry in North Queensland in the 1980s. One of her first memories was being lifted onto a sand stack at a quarry plant in Townsville in a Caterpillar 950B front-end loader bucket – her and the other kids of unsafe parents would ride cardboard boxes down the stockpiles for fun. You could do things like that in the 1980s without your site getting shut down. Her love of the industry started there.
She studied marketing at University and after graduating, got excited by the bright lights of Shanghai, then eventually came back to Sydney where she worked for Samsung and Microsoft in technology marketing.
It wasn't until 2011, when founders Drew, Matt and Shaun came to her with their idea to take plant hire online, that she gladly returned reinvigorated her love of dusty demountable offices, the smell of grease, the straight-talking, no-nonsense, salt-of-the-earth industry she'd grown up in.
In 2012, she started writing about industry issues on iSeekplant's company blog. It gathered steam quickly, as people started to like her funny, self-deprecating and well-written pieces about industry issues. Her Dad started calling her the 'Flapping Mouth of Plant Hire' – that nickname stuck, and now The Flapping Mouth Blog has tens of thousands of readers each week, and over 200,000 followers across social media.
About Connect
Meet like-minded students, connect with the Ventures team, and hear from inspirational speakers with our Ventures Connect community events.
Ventures Connect: 
Ventures Connect brings you the latest opportunities to connect with the Ventures team, inspirational speakers, mentors, and broader startup ecosystem. Ventures reguarly holds events for the student community to help you stay connected and take part in all the entrepreneurial fun.
All UQ students, staff, and alumni are welcome to join these events unless otherwise specified. 
Venue
In person - Ground floor, Global Change Institute Building (20), St Lucia campus
Online - Register via Zoom