Hear from inspirational founders from the greater UQ community as they share their unique entrepreneurship stories, key learnings and advice.
The series runs for six-weeks at a time aligning with our Ventures Curiosity programs. All UQ students, staff and alumni are welcome to join these events via Zoom, you are not required to be part of the current Ventures Curiosity cohort. 
Dr. Ivano Bongiovanni, Lecturer Infosec, Governance and Leaders, School of Business, The University of Queensland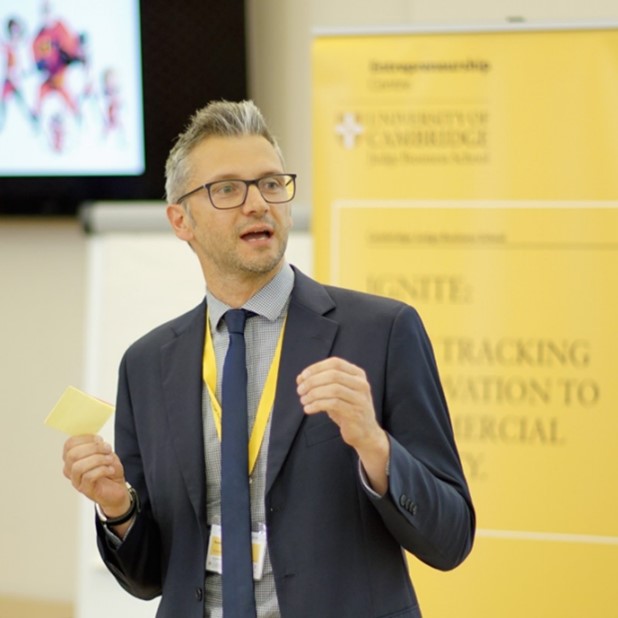 Ivano is a Lecturer in Information Security, Governance and Leadership with the UQ Business School. Prior to this appointment, Ivano worked as a Research Fellow with the Adam Smith Business School at the University of Glasgow. During his time in the United Kingdom, Ivano developed his research in the fields of cybersecurity management and design thinking and, among others, was the lead organiser of two editions of the Start-Up Factory, an entrepreneurial initiative aimed at promoting the most promising student start-ups.
Ivano has also worked as a Postdoctoral Research Fellow with the PwC Chair in Digital Economy, a team tasked with supporting public and private organisations in their transition into the Digital Age. As the PwC Chair, Ivano was in charge of running Innovation Sprints aimed at producing innovative digital solutions to wicked organisational problems, by applying design thinking methodologies.
He currently holds a honorary position as Digital Fellow with this team. Ivano obtained his PhD from QUT, with a thesis that explored organisational vulnerability to safety and security disruptions in Australian international airports. Before his PhD, he was a lecturer and researcher with Bocconi University and SDA Bocconi School of Management (Milan).
About Connect
Meet like-minded students, connect with the Ventures team, and hear from inspirational speakers with our Ventures Connect community events.
Ventures Connect: 
Ventures Connect brings you the latest opportunities to connect with the Ventures team, inspirational speakers, mentors, and broader startup ecosystem. Ventures reguarly holds events for the student community to help you stay connected and take part in all the entrepreneurial fun.
All UQ students, staff, and alumni are welcome to join these events unless otherwise specified. 
Venue
In person - Ground floor, Global Change Institute Building (20), St Lucia campus
Online - Register via Zoom