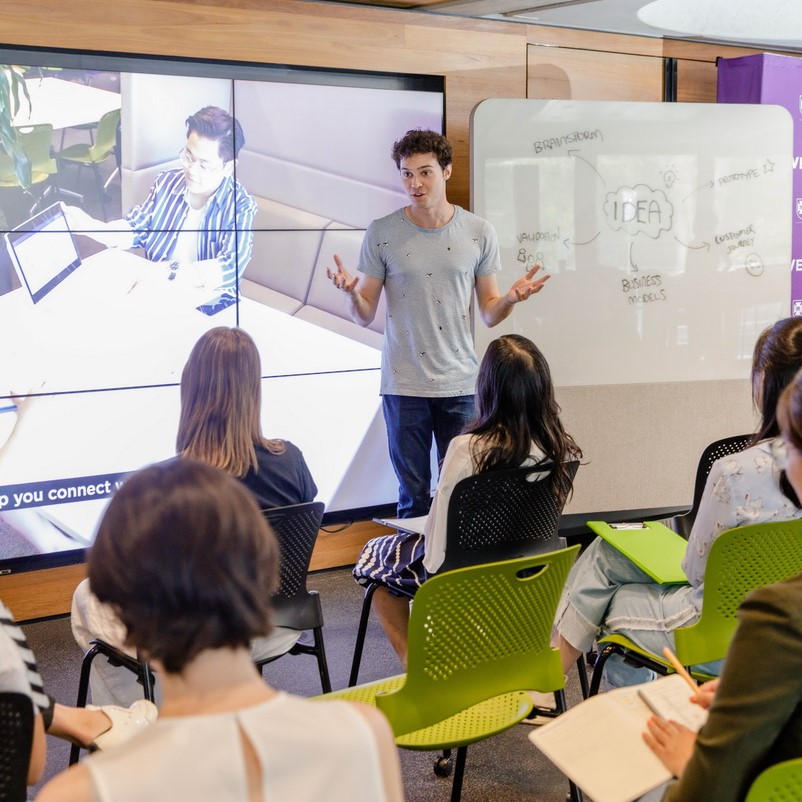 As part of Connect Week, UQ Ventures will provide a short workshop on 'How to think like an Entrepreneur'.
This workshop will provide some top tips on how to build an entrepreneurial mindset to be creative, resilient, and agile to venture forward successfully in their studies. 
If you'd like to attend this workshop, please register.
Event details
Date: Thursday 28 July 2022
Time: 1-2pm AEST
Venue: Ventures Space, N304, Hawken Engineering Building (50), St Lucia
Add this workshop to your orientation plan
---
About Connect
Meet like-minded students, connect with the Ventures team, and hear from inspirational speakers with our Ventures Connect community events.
Ventures Connect: 
Ventures Connect brings you the latest opportunities to connect with the Ventures team, inspirational speakers, mentors, and broader startup ecosystem. Ventures reguarly holds events for the student community to help you stay connected and take part in all the entrepreneurial fun.
All UQ students, staff, and alumni are welcome to join these events unless otherwise specified. 
Venue
Hawken Engineering Building (50), St Lucia