The power of quantum technology has the potential to supercharge every industry.
While it is impossible to predict just how much quantum technologies will impact the world we live in today, we know that the future of quantum technologies has the potential to supercharge every industry.
It has the power to be game-changing and will forever impact the way we do business, discover advances in medicine, predict climate events and even accelerate deep space exploration.
We are entering into an entirely new age of computing, one where we can rapidly solve complex problems that have not yet even been considered.
Bring your problem to the four-day Quantum Hackathon (24-27 August) and discover how quantum technologies can achieve incredible outcomes in solving pain points in your industry.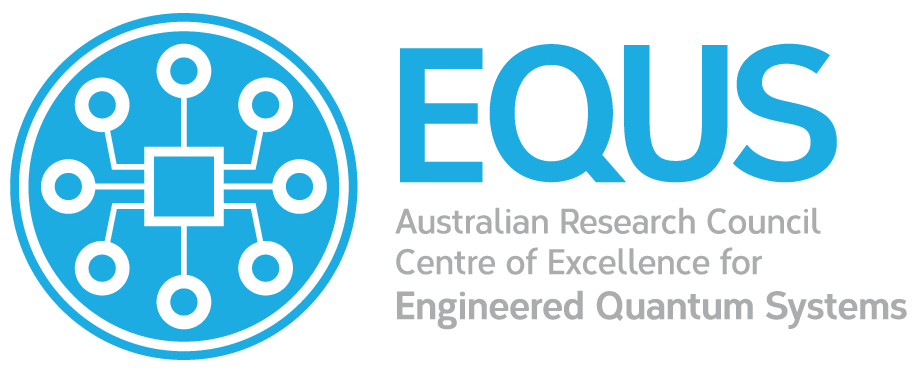 The University of Queensland is hosting an EQUS event in partnership with The University of Western Australia, Macquarie University and the Department of Defence.
In partnership with

​         



How it works
With support from mentors and experts, you will be challenged to identify how quantum technologies and quantum computing applications can benefit society, who the users may be and which entities would commercialise the opportunity across a breadth of sectors and disciplines.
You have the opportunity to identify innovations within your area of expertise, allowing participants from all faculties and industries to get involved.
The hackathon will be delivered in a hybrid format with in-person activities available on UQ, Macquarie, and UWA campuses.
Why participate
By participating in the hackathon you will be able to:
build your networks,
strengthen your entrepreneurial skills,
work with participants outside your discipline,
learn about cutting edge quantum technologies, 
discover quantum applications in your field,
address a real problem worth solving, and
have the chance to win a cash prize!
Who can participate
The Quantum Hackathon is open to all members of EQUS and students and staff across all disciplines and study levels at The University of Queensland, Macquarie University and The University of Western Australia. Participants will have access to interstate mentors.
Delivery
The Quantum Hackathon will be delivered entirely online. 
The University Western Australia will be hosting some in-person elements and has locations booked for: mentoring, event facilitator check-ins, guest speakers at the Giumelli Learning Studios (specific times and rooms to be advised).
Prizes
Participants in the Quantum Hackathon will be in the running for a share of $8,000 in prize money. Cash prizes are jointly supported by Defence Science and Technology Group (DSTG) and EQUS:
First place: $5,000 cash
Second place: $2,000 cash
Third place: $1,000 cash
Get your team together
Mix it up! Interdisciplinary and multi-skilled teams are encouraged!
Assemble your team
Get together with your fellow innovators to form your team (2-5 people per team) before the hackathon. Each team member must register individually and register as your team on Day 2 of the hackathon.
Find your team
Don't have a team yet but want to join the hackathon? Register now and on Day 1 we will be hosting a 'Find your team' session for you to network with your fellow innovators and join a team. 
Challenges
Discover how quantum technologies could affect your industry. Explore some examples below!


Medicine
How will quantum impact medicine and health care? How can we supercharge drug development or medical imaging with quantum?


Legal
How will legal services need to keep up with emerging quantum technologies and its applications? e.g. streamline research or predictive analysis.


Engineering
How can precision sensors and chemical analysis solve problems in mining, construction and utilities? e.g. precise sensors detecting change.


Finance
How would a quantum computer impact the computation of financial markets, calculation of risks, and optimise investment portfolios?


Logistics
Quantum technologies offers significant improvements in optimising complex systems e.g. calculating inventory and route optimisation.


Environment
Quantum technologies can be used to simulate complex systems. What can we solve from simulating complex systems? 


Business
How will business models be affected? If public data is no longer a commodity, how will this impact business models that are based on selling public data?


Agriculture
How can high precision sensors and chemical analysis solve problems in agriculture or food technology? e.g. increase agriculture production rates.


Communications
What problems can we solve with secure messages and teleportation of information? How can we solve secure voting or medical data?
Judging criteria
Market Validation [30%] – Is the problem real? Is the problem or pain point actually being experienced by the industry? What is the magnitude of loss or cost associated with this problem now? Does the sector care about this problem and what are they doing to address it now?
Impact [30%] – How well does this solution fix the problem? What is the magnitude of the economic or social impact of this solution? Is this a sustaining or disruptive innovation?
Viability [30%] – Is the solution viable? Is there a believable path to validate and then develop the solution? Can the solution be implemented in practice? i.e. not too expensive / too big / too heavy / etc? Does the solution need a scientific discovery, or can it be engineered now?
Pitch [10%] – Is the pitch clear, concise, and compelling? Does it explain the problem, solution, and opportunity?