The University of Queensland (UQ) is supporting sports technologies innovators, as they set their sights on global markets.
Ten teams from across Australasia and North America have been selected for the 2019 UQ HYPE SPIN Accelerator, after vying for a spot at an intensive bootcamp held at UQ in April.
Run in collaboration with the largest global ecosystem for sports entrepreneurship, HYPE Sports Innovation, the accelerator provides access to mentors and investors from around the world to fast-track promising local startups onto the world stage. Founders now join a global cohort of SPIN programs running concurrently, including at Loughborough University (UK), the University of Trento and Trentino Sviluppo (Italy), and the Swedish Olympic Academy.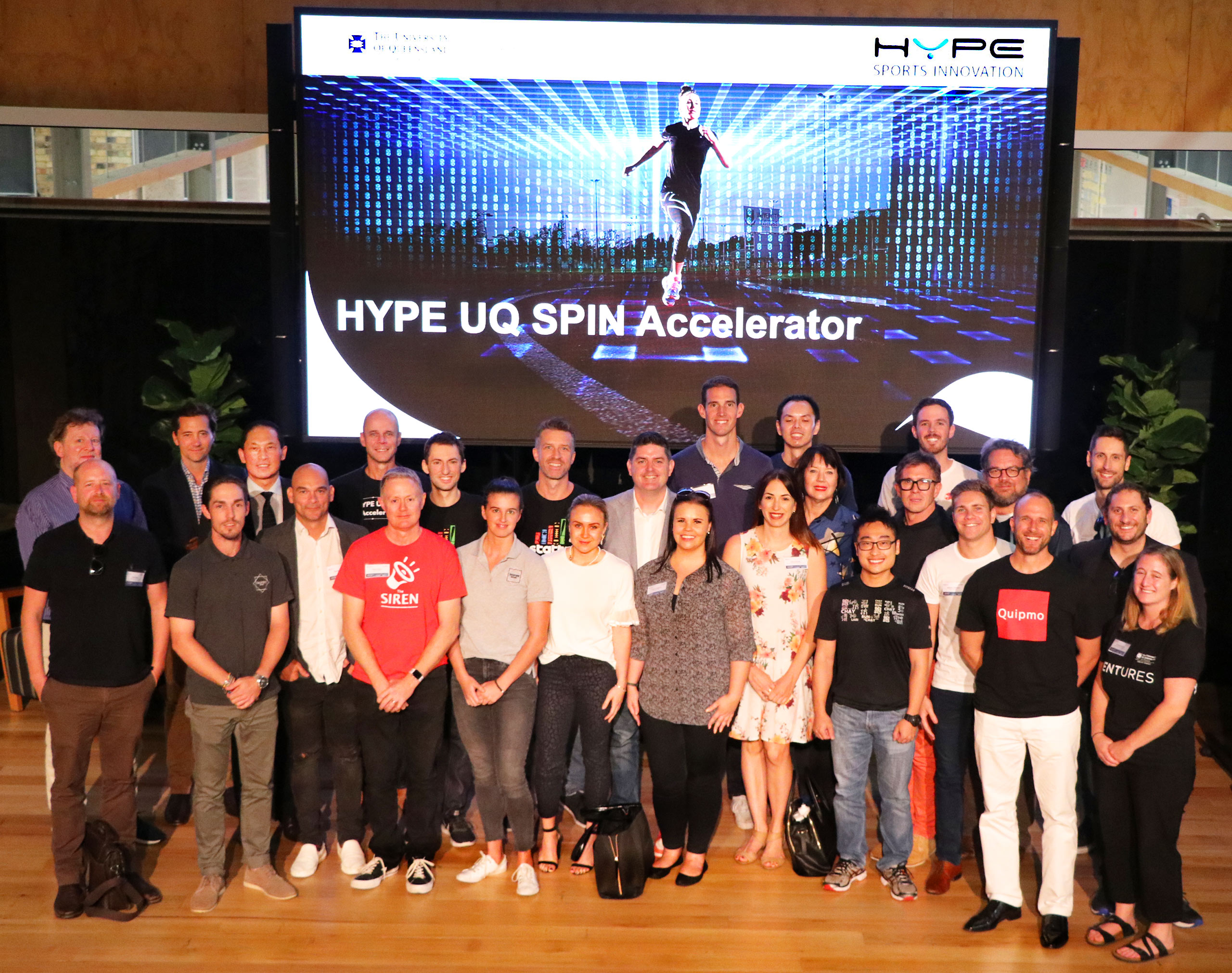 This is the second cohort to be accelerated through UQ; with UQ HYPE building on the success of last year's cohort who made their final pitch to investors and sports influencers at the 2018 Commonwealth Games.
UQ Deputy Vice-Chancellor for External Engagement Mr Rongyu Li announced the successful startups on Monday April 15, acknowledging that global investment in sports technologies – such as digital ticketing, virtual reality simulations and wearable smart devices – is growing significantly every year and now worth more than $6 billion.  
"As the second highest ranked institution in the world for sports-related subject, and with an entrepreneurial community recognised for supporting innovation and scaling-up startups, UQ has much to offer sportstech founders," Mr Li said.
"Last year, founders raised $3.5 million in investment for solutions like fan engagement platforms, smart equipment and athlete safety – and we are excited to see the innovation that will emerge from this latest lineup of startups."
More than 100 startups have been founded from UQ's intellectual property alone, while more than 185 have been established through the ilab Accelerator.
The 2019 startups will now begin a three-month program run by both UQ and HYPE Sports innovation, where they will receive expert mentorship, and learn how to take their businesses to the next level. Eventually, they will also be considered for the $75 million HYPE Capital fund – a new HYPE Sports Innovation initiative to support developments in eSports, artificial intelligence, virtual reality, fan engagement, monetisation, and performance analytics.
Chairman of the fund, and ex-president of Reebok, Mr Uli Becker, attended the bootcamp and presented a masterclass on the global sportstech ecosystem.
"We will support the next unicorns of sports innovation, aiming to capitalise on emerging technology," he said.
Congratulations to the 2019 UQ HYPE SPIN Accelerator startups:
While founders came from across Australasia and North America, half of all 2019 applications were from Queensland.
Minister for Innovation and Tourism Industry Development Ms Kate Jones said the HYPE program is a great way to promote innovation in the rapidly-growing field of sports tech, and speaks to the growing culture of entrepreneurship within Queensland.  
"Last year, we held the biggest sporting event in Queensland's history. The 2018 Commonwealth Games were so successful, this event is now being used as a blueprint for future Games. A big part of that success was built on our willingness to embrace innovation," she said.
"We'll continue to support initiatives to develop new technologies that can enhance the spectator and athlete experience."
In partnership with the Queensland Government, the 2019 program supports both residential and virtual delivery with three workshops on the St Lucia campus and a series of webinars with global experts. Startups will compete for a $25,000 prize provided by UQ, as well as entry into Austrade's Landing Pads program.
HYPE Sports Innovation operates SPIN programs at universities and sporting clubs around the world and boasts a network of more than 40,000 members and over 10,000 sports startups.