University of Queensland (UQ) alumnus Alexander Bell was among four finalists for the Port of Brisbane Pty Ltd Award for Young Business Person of the Year for 2020.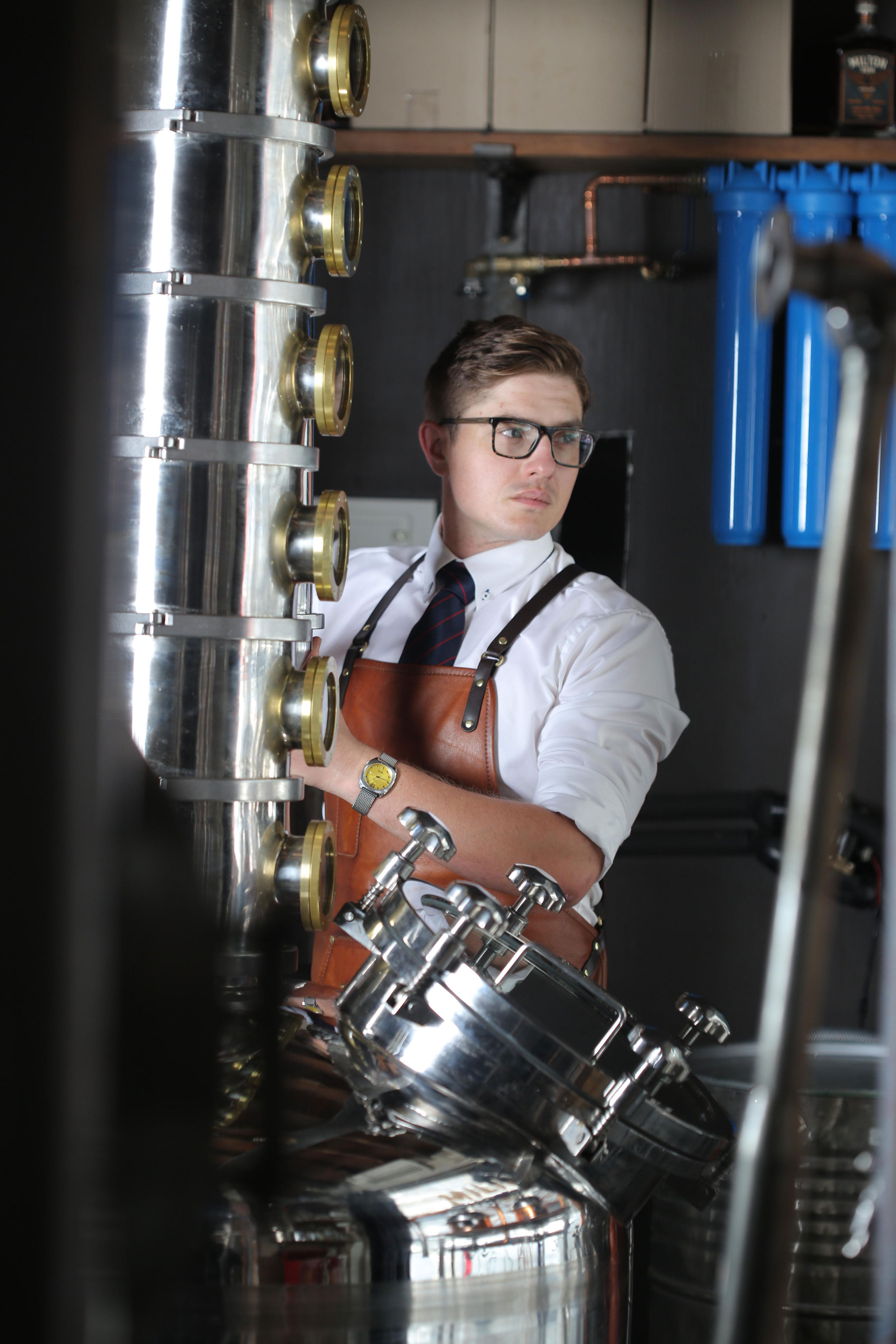 "It has been a tough year for everyone and to be recognised as a finalist is a humbling moment," Mr Bell said. 
"It shows that the hard work myself and the team has put in is beginning to pay off."
2020 proved a year of a kind, for businesses and individuals alike. This year also marked the 15th edition of the annual Lord Mayor's Business Awards, in Brisbane. As the notions of resilience and adaptability took centre stage, so did the finalists and winners of this year's awards.
In recognition of the changes and pivots companies faced, Acting Mayor Krista Adams awarded an inaugural HSBC Award for Excellence in Business Adaptation (among ten awards for the night).
Mr Bell, a chemical engineering and business graduate, and founder of the Milton Rum Distillery, was among the finalists for the Young Business Person of the Year award.
He nurtured and developed his idea through Idea Hub, a startup pre-incubator for aspiring entrepreneurs run by UQ and, in 2017, participated in the Shanghai Startup Adventure, another UQ program that provides students with a one-month internship in Shanghai.
"I learnt how hard and fast you have to work in a startup!"  
He officially launched his business in 2018, growing his enterprise successfully and earning a finalist spot for this year's awards.
The distillery itself has won five awards in 2020, including taking out Australian Rum Distillery of the Year in the Melbourne International Spirits Competition.
No doubt, 2021, for Mr Bell, will mean more wins.