Opinion By: Jessica Gallagher - UQ, David Burt - UNSW, Murray Hurps - UTS, and Matt Salier - RMIT 
With Australia just coming out of recession, it is unsurprising that there has been a strong focus from federal and state governments on addressing unemployment levels and ensuring that our university graduates are able to find jobs.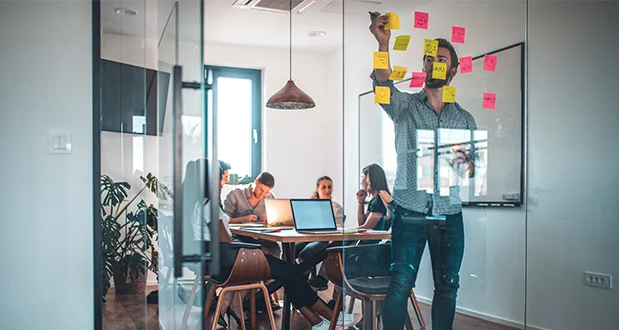 The Australian Government's job-ready graduates' package is a good start, but it assumes that there will, in fact, be enough jobs. This is not the case. In today's challenging economic environment we don't just need job-ready graduates, we need job-creating graduates.  
The $900 million National Priorities and Industry Linkage Fund (NPILF) policy initiative introduced under the job-ready package allocates block grants encouraging universities to link with industry to support STEM+ graduates into jobs. This policy would be strengthened if it included the concept of a 'job-creating graduate' and a greater emphasis on the importance of access to entrepreneurship programs. 
Access to university entrepreneurship support programs should be elevated and given a similar level of attention and priority as the overall concept of Work Integrated Learning (WIL). Right now, entrepreneurship is seen as a sub-category of WIL. The key difference is that entrepreneurship is about fostering graduate agency – the ability to make decisions that create economic value – both for themselves and others. 
"Work" as a concept from the industrial revolution may not be the right term to use as our graduates are not integrating into a society unchanged, but one in the flux of change. Radical technological advances, innovation and entrepreneurship make the entire notion of work different. Our working worlds are no longer centralised or even local. 
Connecting students with industry to solve real-world problems can contribute to entrepreneurial learning. This is something already achieved in entrepreneurship programs across our universities; so too students' access to internships, mentorship from experienced founders and serial entrepreneurs, accelerating startups, and access to makerspaces.
These experiences are often external to students' accreditation requirements, which can sometimes be hard to qualify and are not currently captured – therefore, not valued perhaps. Let's embed these practices into the curriculum.
The number of employed this year shows 74 per cent of 15-74 year olds hold a qualification. If universities take centre-stage in educating our nation, then here is the opportunity to truly change our economic future. 
The Linkage Fund signals that the Federal Government acknowledges the importance of collaboration and partnerships. We agree, this is good. Where job-creating graduates can align with government policy is that we know from previous research that all net new jobs in an economy are created by business less than 10 years old. Combine that with the fact that most of Australian industry is looking for every excuse to reduce costs right now and the opportunity is to help new high growth companies form, rather than support legacy ones. 
Durable versus perishable competencies should be a focus. This is the ability to communicate effectively, apply creative problem solving and critical thinking skills to drive innovation and act on insights people are receiving in the flow of work. This agility is demonstrated in entrepreneurial behaviour through the process of creating new value (from scratch), impact and ventures. 
switcH2 is a recent example of creating new value. UNSW PhD student Constantine Tsounis co-founded a business that uses beer waste to generate clean burning hydrogen fuel. 
Last year, RMIT PhD graduate Shivy Yohanandan co-founded an artificial intelligence smart-camera, Xailient, which is already making an impact employing 15 people in Australia and the US in just under 18 months. One of Xailient's customers uses the technology to check that no harmful insects are entering their commercial beehives. 
Another venture is The University of Queensland's alumnus Andrew Barnes' education marketplace, Go1: a learning platform that allows you to train your staff or customers with access to 100,000+ courses. This week AirTree Ventures wrote a cheque for $7 million, on top of the $62 million banked from investors including Amazon backer Madrona Venture Group. The business has doubled year-on-year since 2015. 
These trailblazing alumni also practise what they learnt, engaging students as interns in their growing business, which creates a virtuous circle, further embedding the all important experience of the entrepreneurial, job-creating career path; or what chairman of LaunchVic and co-founder and chairman of SecondQuarter Ventures, Leigh Jasper, calls JobMultiplier. 
Success in the yet to be defined industries of the future will require us to have enhanced human skills combined with the right mindset that embraces risk-taking, ambiguity, agency, continuous learning and curiosity.
So, how could we measure the creation of new jobs?
We could improve the metrics in WIL by measuring new venture creation, i.e. the numbers: payroll, sales, investments; and, existing business transformation (number of projects seeded by students and invested in to commercialise). These are specific, targeted measures that align well with both the underpinning principles of the NPLIF and the broader policy agenda of government. 
Supporting data and research is easy, and mechanisms for funding can be figured out. What's most important is to set job-creating graduates as a priority, so that it can start to be incorporated into university programs. It's easy to do, it's easy to measure, it's needed today and it's great for the graduates and the industries that they choose to engage with.
Read original publication on Campus Review