A Queensland social enterprise is turning electronic trash into a global treasure, repurposing old laptop batteries to create a solar-powered solution for poverty-stricken families across the world.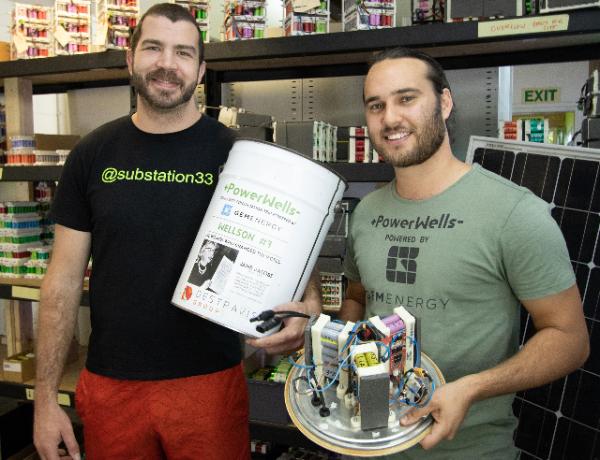 It all began three-and-a-half years ago, at a start-up weekend at Substation 33 — an e-waste recycling facility in Kingston, south of Brisbane.
Town planner Nicholas Kamols and social entrepreneur Brad Clair had never met before, but within hours the idea of PowerWells was born and their lives changed forever.
"The task was to come up with a solution to an environmental or social problem, and one of our group members was from Indonesia," Mr Clair said.
Watch UQ Ventures 'Ask an Entrepreneur' series featuring Nicholas Kamols and other successful founders answer difficult questions such as, are you making money yet?
PowerWells's founders Nicholas and Brad are 2019 ilab Accelerator alumni.