Ventures ilab Accelerator alumni, Augmented Bionics, has won the Astellas RX+® Healthcare Innovation Challenge for 2021.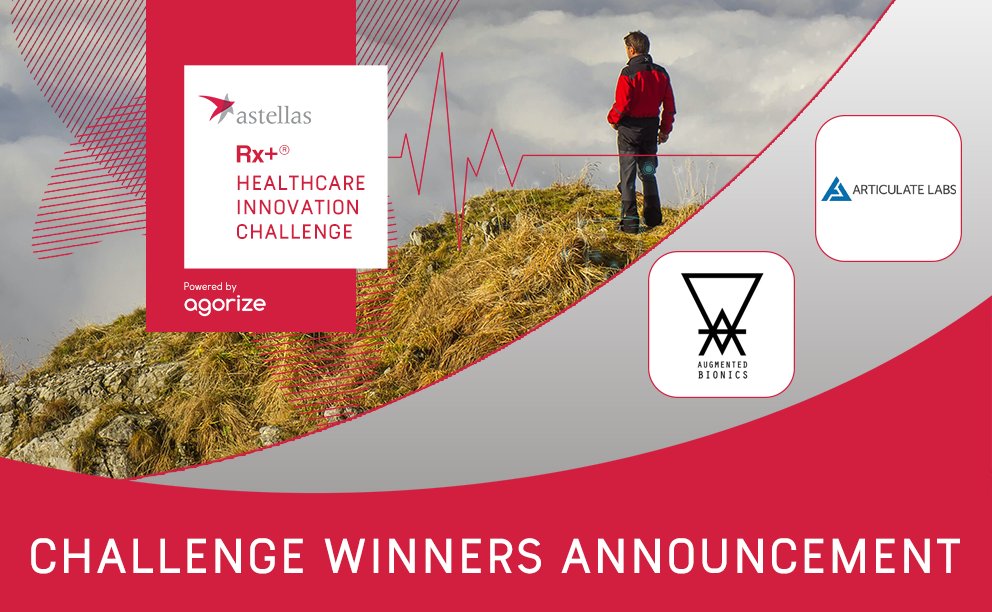 The medtech startup won US$30,000 in prizes to support development of the world's first non-surgical bionic ear for those with severe hearing loss. The device will provide a non-invasive, affordable alternative to the cochlear implant, which has been the industry standard since 1969.
Augmented Bionics' Founder and CEO Viraj Agnihotri, Co-Founder and CSO Nicholas Jabbour, and CTO Mahanthesh Chandra, competed against more than 220 startups from 85 countries for the chance to collaborate with Astellas to develop their prototype, winning in the 'Sensory function/support' category on January 21, 2021.
Astellas Pharma challenged entrants to propose "a solution beyond pharmaceuticals to improve the quality of life of sensory-disabled individuals and people with restricted access to medical care."
Augmented Bionics aims to bridge the accessibility gap between the hearing aid and the cochlear implant by developing a wearable device combining the effectiveness of an implant and the affordability of a hearing aid. This is potentially life-changing news for those with severe hearing loss who otherwise would have had to settle for the less effective hearing aid due to budget constraints, inability or disinclination to undergo surgery.
According to Augmented Bionics CEO, Viraj, "The manufacturers of cochlear implants have sold around 700,000 units. However, there are around 70 million people who would benefit from them."
Augmented Bionics, in collaboration with Astellas Pharma, are well on their way to changing that.
Congratulations, Augmented Bionics!