A novel approach to infant formula has taken first place at the Ventures Validate pitch event.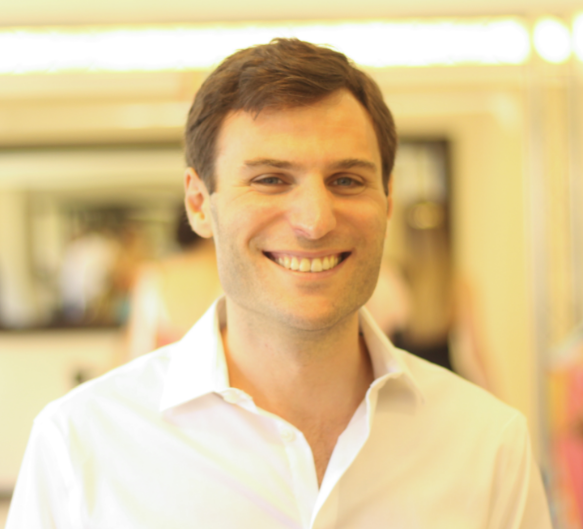 Guillermo Tokman – a UQ Master of Business student majoring in Entrepreneurship and Innovation – showcased his startup NutraHealth after participating in the 10-week program (formerly known as Startup Academy).
With more than 10 years of experience as a food engineer, Guillermo used his entrepreneurship studies at UQ to identify a narrow the gap in the competitive infant food market by synthesising the main components of human milk.
"We know that parents who cannot breastfeed are worried about their babies' wellbeing. Parents know that human milk is the perfect food for newborns, so we want to create the "next-best choice" to feed babies," Guillermo said.
Guillermo was inspired to explore infant formula after working with Nestlé in production, research and development.
"One of my favourite categories was infant formula because it is amazing how you can help parents in such a meaningful way, feeding their babies. I also wanted to work with the biotechnological revolution of food because of the endless possibilities that new technologies have," he said.
Joined by Dr John Kapeleris, who has PhD in Biotechnology and more than 30 years' experience in launching medical supplies, and Maripau Gudino, a marketing expert who has worked with top multinationals, Guillermo said NutraHealth now has the right formula to go to market.
"We are about to start raising funding to trial our patented recipe at a manufacturing scale and having our product on shelves as soon as possible to make this dream a reality," Guillermo said.
Guillermo was back in his home country of Argentina when he chose to study UQ, basing his decision on the University's entrepreneurial mindset and culture.
"I knew that I wanted to be part of UQ Ventures before coming to Australia. I did the Ventures Curiosity and Activate programs first. As I was working on my idea, I realised that getting involved with Ventures Validate was a great way to see if there was a market-fit for my product," he said.
"Ventures Validate helped me to focus on my consumers, their pain points, and how my product addresses their issues."
Ventures Validate participants are supported to test their product-market-fit and develop a sustainable business model. Students conduct more than 100 interviews with potential customers, guided by leading entrepreneurs, innovators and industry mentors. The program concludes with a pitch event, where the top four team with a share in $10,000 in prize money.
Applications are now open to the Semester 2 Ventures Validate program and will close Wednesday 4 August. Visit the Ventures Validate webpage or more information and to apply.
---
Ventures Validate Winners
1st $4000
Guillermo Tokman
NutraHealth – nourishing babies with a novel infant formula by replicating the same human milk component.
 
2nd $3000
Derek Scolnick
Taktime – a tool created for manufacturing companies to help them collect production data and improve their processes.
 
3rd $2000
Jojo Lu
Paw Favor – an online platform that allows pet owners to search, connect, book and review local pet sitters.
 
4th $1000
Hailey Brown
Vacayit – an app to support visually impaired tourists to make informed decisions through audio clips, sounds and stories about destinations.