After watching her son go through several nappies a day, the idea to give diapers and incontinent pads a second life was born.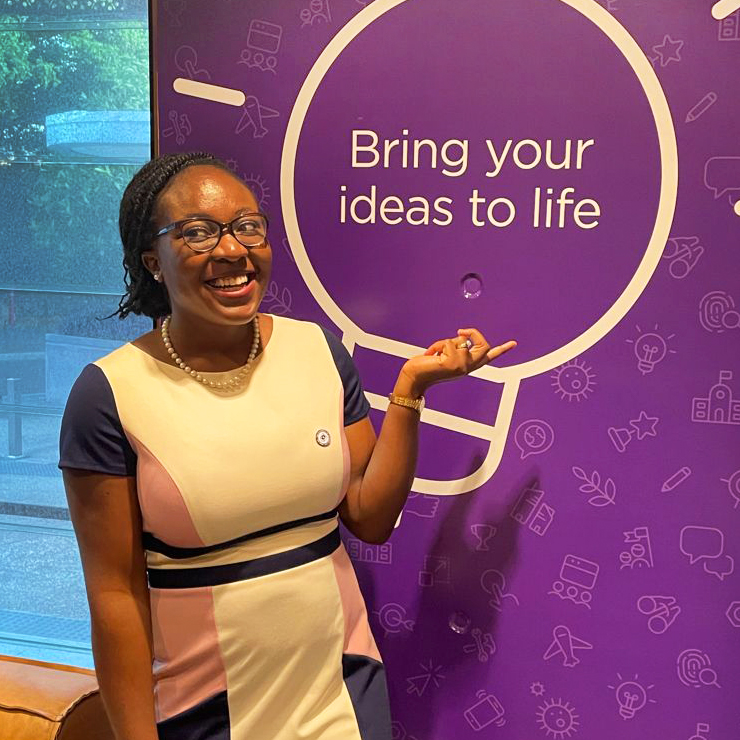 Icycle aims to reduce landfill by re-processing and transforming these types of products into furniture, building materials, pet litter and plastic components.
Icycle Founder and Master of Business student Oluwarotimi (Timi) Alo was awarded 'Most Creative Business Idea' at the Semester 1 Ventures Curiosity program (previously known as Idea Hub Unlimited).
Through the Ventures Curiosity program, students like Timi have the chance to learn the core entrepreneurial skills, connect with like-minded students from across the university, and form and test their early-stage ideas.
"I applied for Ventures Curiosity to meet amazing students with different experiences and from a range of backgrounds – all with a passion for startups. I wanted to learn, share ideas and expand my professional network," Timi said.
"Group activities with the other participants were the highlight of the program, as we got to brainstorm and share our ideas."
Head of Ventures, Mr Nimrod Klayman, said the Ventures Curiosity program is about getting a taste for entrepreneurship and being inspired by the UQ community of founders, innovators and thought leaders.
"It's a space to bring together students from engineering to dentistry disciplines to get the basic tools to start to think like an entrepreneur and to do this in a safe environment, supported by like-minded students," Mr Klayman said.
"Students come away with the confidence to give it a go and to take their first steps in creating their own ventures."
Timi, who previously completed other entrepreneurship programs, said increasing knowledge and experience is always a worthwhile experience.
"When I opted to join the UQ Ventures Curiosity program, I knew it would be exciting and intriguing – it surpassed my expectations," Timi said.
 
---
The introductory program is where many UQ startup stars began their journey, including success stories Monty (IoT composting device) and Vygo (personal student mentoring). Learn the same core skills and begin your entrepreneurship journey in Semester 2.

Applications are currently open to the Ventures Curiosity program and will close 4 August.