I am typing up this dispatch in my office in Caoheijing High-Tech Park Shanghai.
I share this room with the six Chinese members of our team – for the past month I have been on an internship in a Chinese Startup learning the ins and outs of doing business in China as a representative of the UQ Institute of Molecular Bioscience on the UQ Idea Hub's China Mobility Program.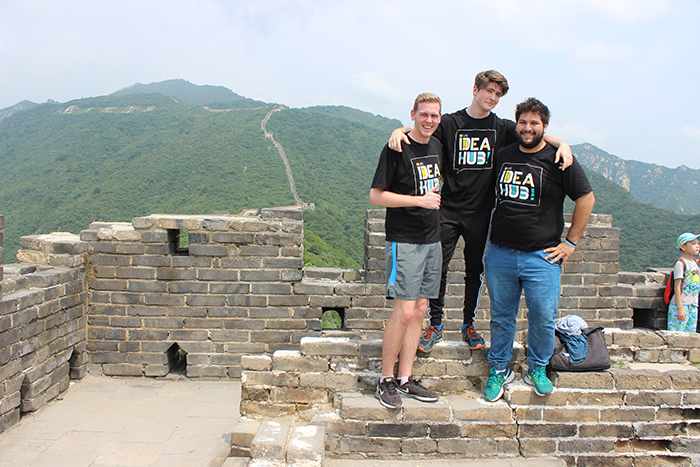 When I first applied to the program, the main draw was the prospect of a free trip to China (I have admittedly visited Beijing, Nanjing and the Great Wall on weekends), but increasingly I have come to see this trip as the other half of my education. As scientists, we can no longer confine ourselves to the lab, increasingly systemic changes in funding and research objectives require us to interact with and master the business world. 
In terms of biotech potential, China is interesting. The market is massive enough that most products will find buyers no matter how niche their target, and western brands are advantaged as they are seen as more trustworthy or to have a higher quality.
Additionally, this remains the place to manufacture with plentiful supplies of both cheap and skilled labour. But it is a mistake to think of China as merely the world's factory, or even as an easy place to get rich.
China now files more patents per year than any other country including the United States.
A socialist government running a capitalist system means that there is free infrastructure and huge amounts of zero-interest rate loans available to those who innovate. There are a lot of very educated people working very hard to be successful here: to compete, the foreigner must be willing to put in as much if not more effort than they do. And this country is not without its challenges.
China's laws are complex and consumer preferences evolve so rapidly many brands cannot keep pace. Business is not strictly transactional – trust is the currency of corporate deals in China and as such networking is critical. In addition to speaking commitments, our founder simultaneously manages five micro-businesses, two of which she has explained to me do not make money but give her the opportunity to meet the people she needs for the other arms of her budding empire.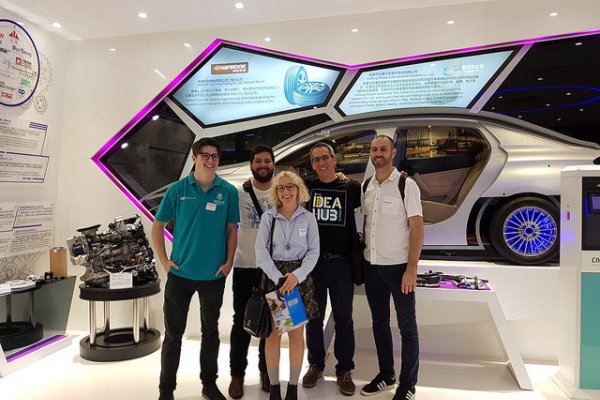 The startup itself is a next-generation advertising platform – we use social media personalities to sell consumer products to their fans. It is a long shot from molecular biology and sometimes I feel like a peddler of snake oil, but looking back on the experience it has been exactly what I needed.
During my time here I have learnt about team management, corporate culture, negotiating in a business environment and how to deal with customer feedback.
I undertook a competitor analysis that has influenced a pivot in my host startup's strategy and helped sell our platform to the famous Australian investor and entrepreneur Peter Davison (one of the original backers of PayPal).
But the most useful thing I've gained has been the connections I have made while here.
In Australia, I want to make transgenic glowing plants to sell as a consumer item and to change the relationship the public has with genetically modified organisms, but the regulatory environment in Australia is not currently amenable to this (thus the need to change public perception!).
When I pitched the idea to a group of Chinese entrepreneurs they were so excited about the potential in the Asian market that I spent the next half an hour turning down offers to distribute a product I have not yet even begun to produce.
Conversations with a government official and university researcher also indicated interest and a readiness to collaborate. If one can handle the complexities of China, the possibilities are endless.