Thanks to UQ Idea Hub, I've had one of the best mid-year breaks to date.
Sunday morning sleep-ins, catching up with friends and lazing by the pool were activities I assumed my mid-year break would consist of.  Instead, I found myself exploring the bustling streets of the world's most populated country, meeting successful international entrepreneurs and building a strong network of new friends. 
I've learnt so much and grown so much, taking many positives from the UQ Startup Adventure.  While I could rave on about my experience for hours, I gained four main take-homes from the trip.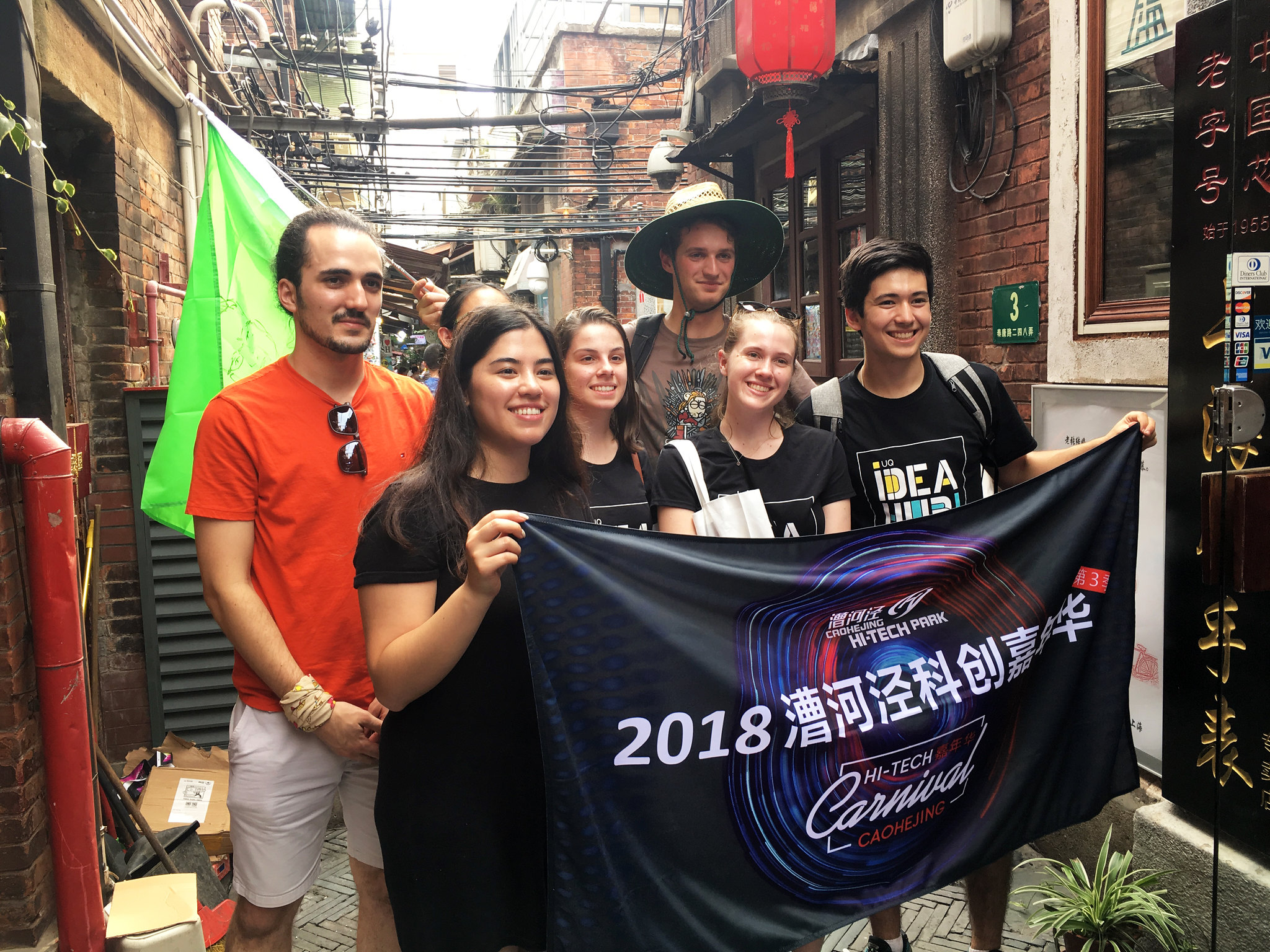 Industry experience
During my four weeks in China, I was a marketing and communications intern for a startup called DREAM.  I've done several internships prior to this one but none quite like it.  The company operated on cryptocurrency and I was bombarded with new concepts such as blockchain, Ethereum and many other technological concepts that a Bachelor of Communication student like me had never come across.  Beginning the internship out of my depth and finishing with a wealth of knowledge in a new field, I learned the importance of understanding a company's area of expertise and the environment they operate in.
International business exposure
One experience an entrepreneurial class in Australia can't quite replicate is seeing international business first hand.  We attended a seminar at Austrade Shanghai, learning about exporting and selling Australian products in China.  Next, we were given tours of several innovative startups, allowing us a first-hand insight into how each company established itself in China as well as the benefits of doing so.  However, the most valuable exposure on the trip was talking with UQ Alumnus Peter Davison, an original investor in PayPal.  Not only did he impart some one-of-a-kind business wisdom, he also taught us about the value of determination, integrity and humility. 
Networking
Contacts, contacts, contacts! Our professional network is something we're told to expand all the time, and the Shanghai Startup Adventure allowed us to do this is in a genuine and valuable way.  Spending a month in an accelerator had us working side-by-side with fellow interns, entrepreneurs and CEO's.  This allowed us to build relationships not just through chatting but through collaboration, which I believe builds a stronger network.  Not only did I expand my industry contacts on the trip, but I also made many friends who I intend to visit again when I travel the world. 
Fun
Last but not least, the Shanghai Startup Adventure was tonnes of fun!  I travelled to China with 23 UQ students I'd never met and returned with 23 friends.  Over the duration of the trip, we had a blast exploring.  Personal favourites included The Bund, Disneyland, Shanghai Natural History Museum, Propaganda Art Centre, Yu Yuan Gardens and People's Square.  The highlight of my trip was spending my last weekend hiking up Huangshan, a rugged forest mountain about six hours from Shanghai.  I'll never forget those views and I certainly found it hard to forget the burn in my legs for the next week. 
For all UQ students, I'd highly recommend participating in the next Idea Hub Startup Adventure.  Not only will you develop your professional skills,  you'll also meet spectacular people and make amazing friends.