They say your time at University is the best time of your life – but don't get me wrong, it's not always an easy ride.
A lot of the time, you are lost more than you are found. Lost, trying to find your next class. Lost for words when you're cramming in those last minute assignments. Lost in uncertainty about what you want to do in life. Lost in searching for people you can really connect with. The reality is you need to feel lost before you are found. And it's cliché, I know, but once I finally followed what I was passionate in, I found where I belong (and trust me, it's a good place to be).
Two years into my studies at The University of Queensland, I discovered a beautiful thing called the UQ Idea Hub. I had stumbled across this program through an Innovation Thinking Symposium, and because I have always been attracted to entrepreneurship and innovation, I decided to attend the six-week session. Six weeks later – I had been equipped with the skills that would allow me to create my own startup. These were skills that I would be able to take with me and use for the rest of my life, something that in itself is incredibly valuable. And then yet another opportunity surfaced through UQ Idea Hub – and I got to take getting lost and found to a whole new level. UQ Idea Hub was sending me to Israel to work at a startup.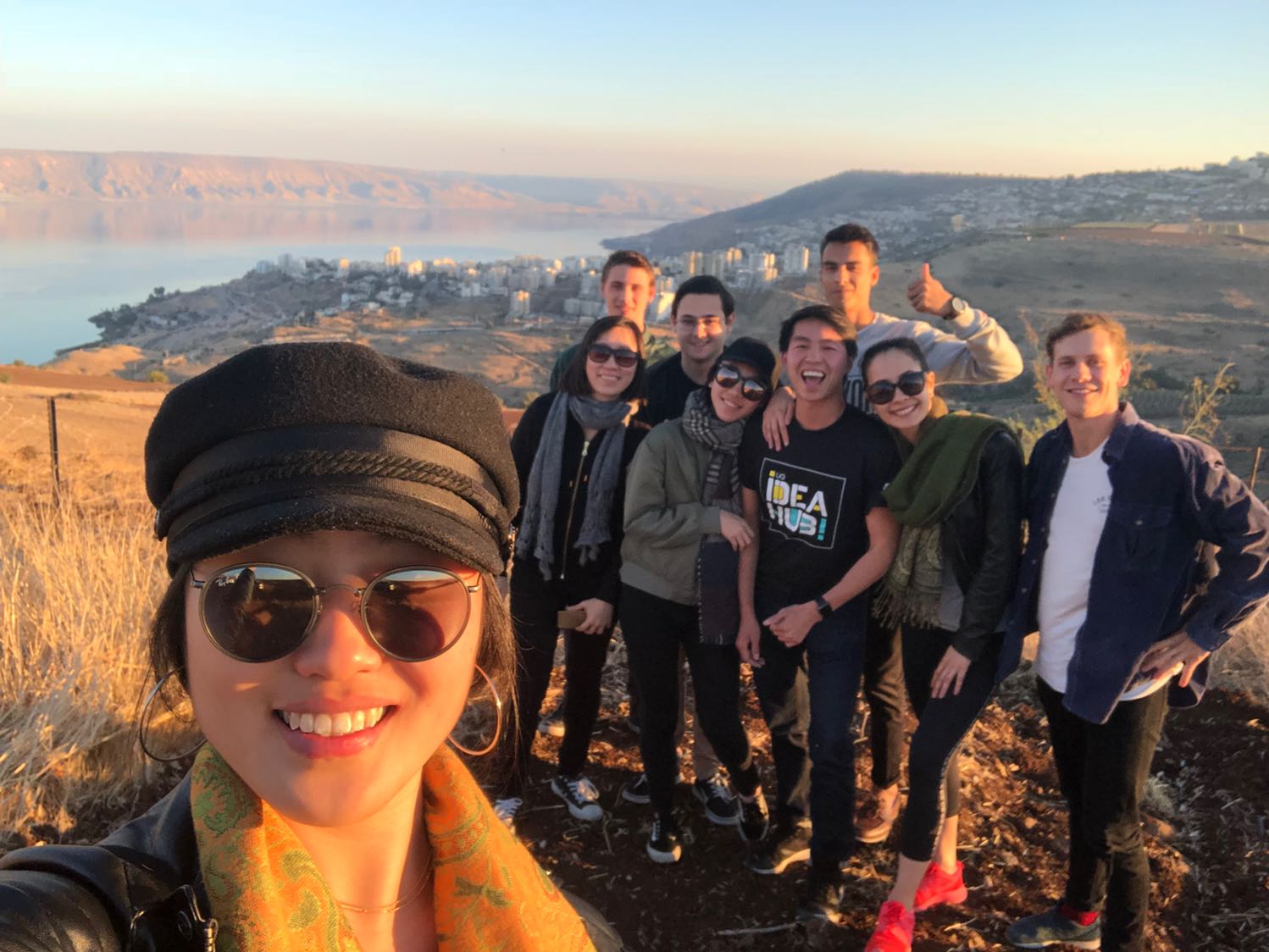 So, what was it like? Upon my arrival, I was immediately immersed in another reality. Within the eclectic architecture, you could find a fascinating mix of religions, an advanced high-tech ecosystem, a vegan's heaven and a hub for underground art and culture.
The lifestyle was bizarre because although the city was both modern and cutting-edge, on Fridays and Saturdays they would hold 'Shabbat' and the entire city would shut down and everyone would rest. It was quite special living in an environment that still maintained its deep-rooted traditions while still thriving in innovation and keeping competitive on a global scale. Road trips to Jerusalem, the Golan Heights, and Masada – in addition to swimming in the Dead Sea made the trip even more special and really revealed how intense the contrast is between old and new.
The startup I was placed at was SOSA, which stands for South of Salame. It was located in a vintage building in South Tel Aviv. Although the building has been renovated, it still holds its antiquated beauty which reflects the area of where it's located; hidden between workshops and transformed warehouses, the SOSA scene is a direct reflection of the pioneering spirit the South of Salame holds. Founded by 25 leading Israeli investors and high tech entrepreneurs in 2013, the startup has created a community between the world's best startups, entrepreneurs, investors and corporations.
Working there made me realise how important entrepreneurs are as they contribute to the world in an invaluable way. As leaders of the world, they're proactive in creating change. Where problems are identified, solutions are created which sparks disruptions that drives change economically and socially.
One thing that truly stood out to me was the fact that Israel has one of the world's highest concentrations of startups in the world. The culture of innovation and the openness to adopt new solutions and technologies has put Israel at the forefront as global leaders of research and development. This is despite its small population – which made me realise how much potential Australia has.
I realised that the key to innovation is attitude; the mind-set one has towards change and advancement is what creates disruptions and opportunity. This trip allowed me to find new friends, expand my networks, learn new skills and gain a new attitude toward where I want my future to go.
The opportunities UQ Idea Hub has given me has challenged me in ways that I never thought were possible and has helped me find my path, when I felt lost. They say your time at University will be the best time of your life. I guess they were right.