The past six months have seen a complete transformation of my thinking, aspirations and opportunities. 
My whirlwind journey exploded with my chance participation in an Employability Symposium on 'Innovative Thinking'; it was reinforced by my participation in the UQ Idea Hub program and it all culminated in a one-month placement in a Shanghainese startup through the UQ Idea Hub's China Mobility Program.  
Before this journey, I was unacquainted with the agile and exciting sphere of entrepreneurship and startups. I had a concrete idea of what university was preparing me for and what my future prospects held, but these have now been completely turned on their head.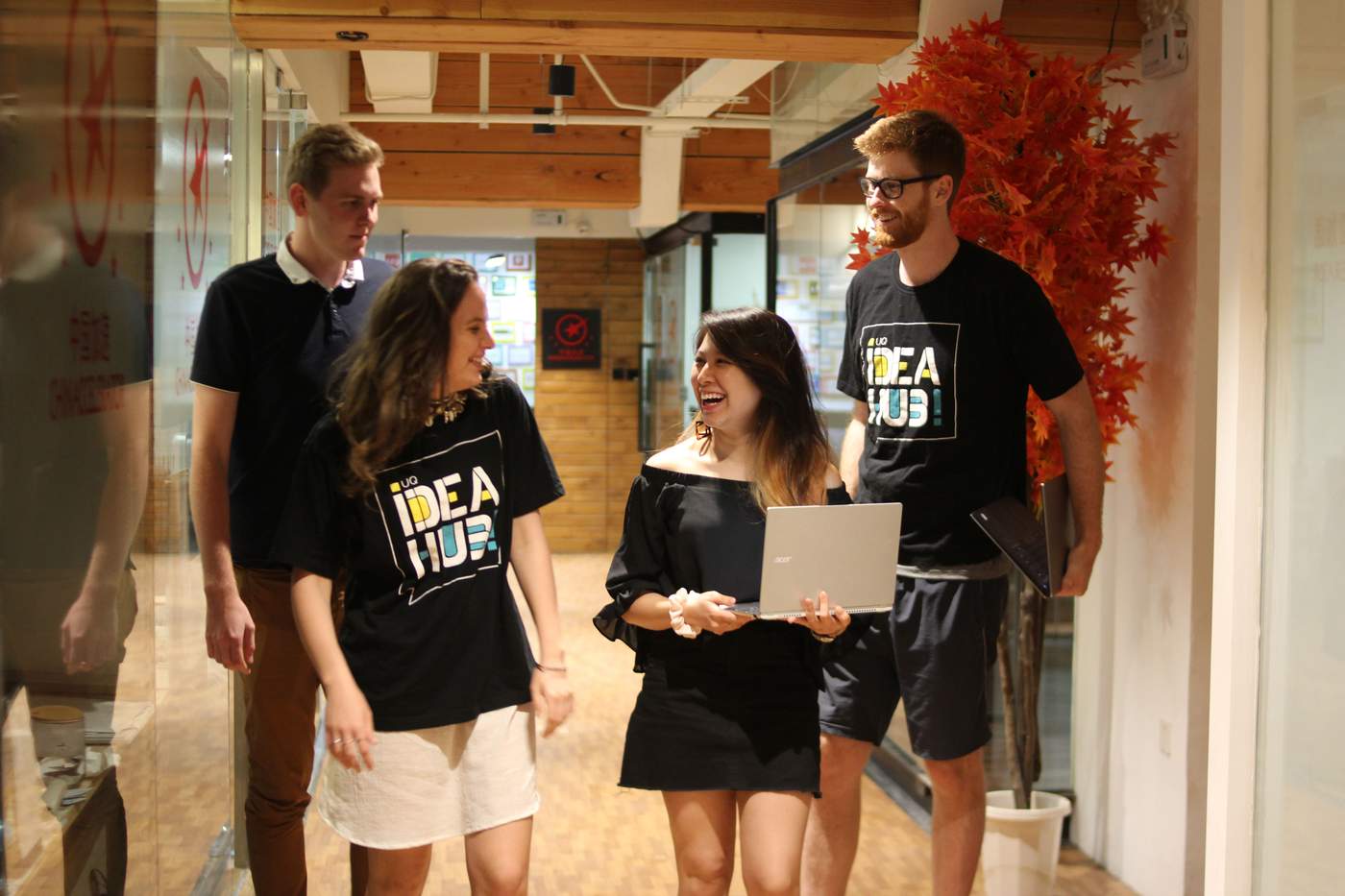 The UQ Idea Hub and China Mobility Program experiences have developed my capacity to think innovatively and have shifted the way that I approach my degree. They have transformed my career aspirations, broadened my prospects, enabled me to identify my strengths and understand how to conquer my difficulties. 
I have learnt that entrepreneurs do something invaluable and completely awesome; they identify problems and create solutions, with both local and global reach. They drive change through economically viable initiatives and ignite disruptions that improve our lives.
As stated by Chinese Premier Li Keqiang, "Mass entrepreneurship and innovation" are leading agendas of China's economic strategy, and Shanghai's rapid development, as well as the city's high population density, provides a perfect ecosystem for startups and innovation.
Throughout my time in Shanghai, I witnessed intelligent digital engagement from business, the outcomes of new technologies and how industry disruption creates profitability and jobs. However, what was most impressive, was the cultural openness to and rapid adoption of innovation. It was rife across every demographic and sector.  
Observing both the failures and triumphs of innovation and development in Shanghai, I have learnt that many sectors of the Australian economy are ripe for disruption. Innovative thinkers and those who are entrepreneurially focused have opportunities and are vital players in our future.
I have learnt that the key to innovative disruption is not the technology or the idea, but how people - the users - relate to it. Finally, I have learnt to remain educated and aware of new ideas and technologies, to understand what is advantageous in the present and what is on the horizon.
The China Mobility Program was an invaluable and focal experience of my university career. I would encourage students from all faculties to engage in the journey.