Global high school program establishes India's Future Founders
In late 2020, 86 students from 18 different high schools across India came together and became student entrepreneurs within one month.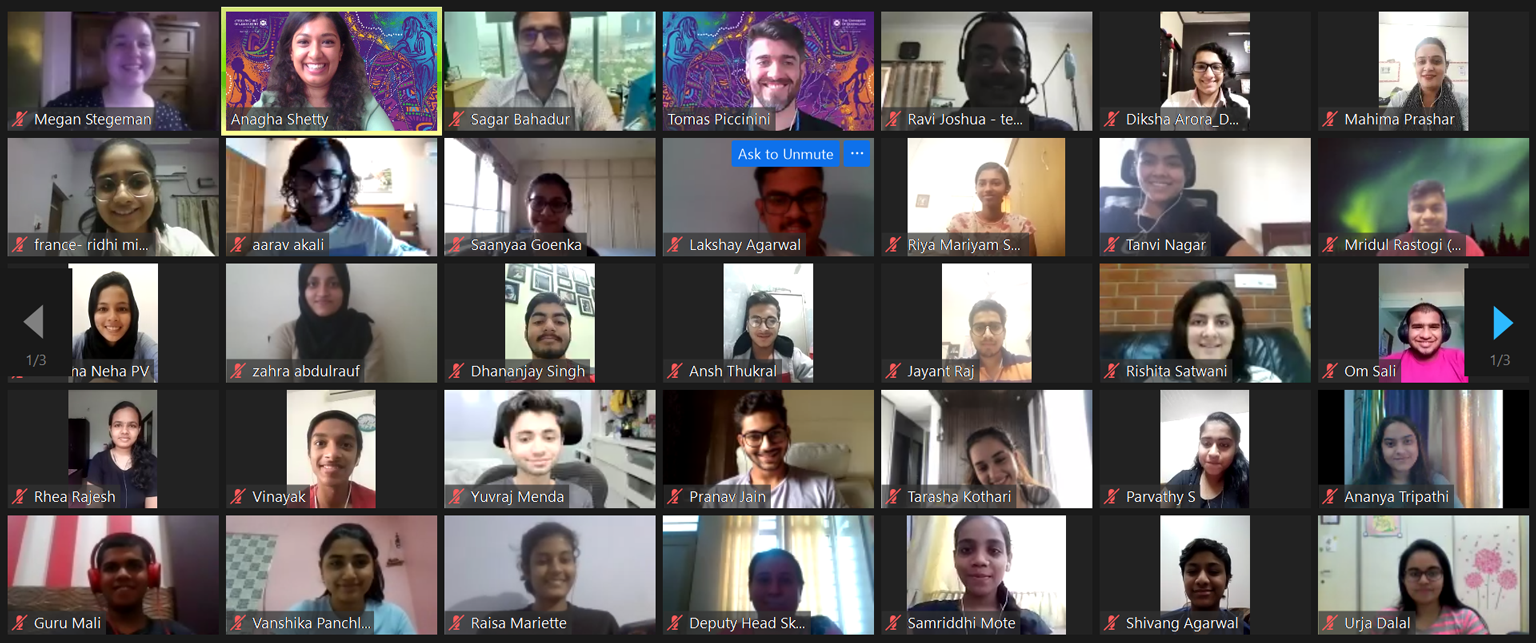 The India Future Founders Program marked The University of Queensland Ventures Discovery's second partnership with The Australian Trade and Investment Commission (Austrade) to deliver 90-minute live virtual sessions to Indian students. This program is part of a larger Indian school value-based engagement strategy that UQ has been pioneering.
These young innovators covered five modules including problem and customer discovery; empathy, ideation and creativity; solution design; market validation; and pitching and storytelling.
The students were keenly interested in social entrepreneurship, pitching solutions to problems from food and packaging waste to domestic violence.
After watching the students' pitch submissions, the Ventures Discovery team were excited to announce the five teams to pitch in the finals:
Team Swachand - Dass and Brown World School, Punjab;
Team Biostyrene - The Heritage School, Kolkata;
Team FireFighter - Delhi Public School, Gurgaon;
Team Sree - Narayana Mandir Senior Secondary School, New Delhi; and
Team Nirmala - Nirmala Public School, Muvattupuzha.
Students were scored on their understanding of the problem and the impact and feasibility of their solution. Joining the Discovery team on the judging panel was Mahesh Balakrishnan, the Development and Recognition Manager for North India from International Baccalaureate. He is a passionate teacher and mentor who brought his extensive experience in the education sector. 
The winning team crowned at the final pitch event was Team Swachand from Dass and Brown World School in Punjab. The team tackled the issue of domestic violence in India perpetuated by isolating at home due to COVID-19 restrictions.
They successfully pitched the business idea of employing women to make homemade pickle preserves to be shipped to Indian students studying abroad. Their research revealed home-cooked meals were what international students missed most about home.
Providing this employment aims to empower women and give them financial independence. The team was clearly passionate about the social issue and delivered their solution with energy and conviction. You can watch their pitch video on YouTube.
UQ Ventures' Program Officer Tomas Piccinini said the team's startup has the potential to make a huge impact.
"The Swachand team had a fantastic understanding of the problem and a good understanding of what it would take to start-up their venture."
The second edition of the India Future Founders' program for 2020 was once again a great success, with students showing consistent motivation and interest in developing their ventures.
The Brisbane-based Ventures Discovery team was delighted in the opportunity to connect with such bright students, located 7,809 kilometres away in India!
The Ventures Discovery team wishes all our Indian Future Founders the best in taking their startups forward and can't wait to hear their success stories.