Our ilab Accelerator startup founders are ready to pitch on the big stage. 
We have increased our commitment to the ilab Accelerator program this year. With a longer six-month program and more than $200,000 in equity-free funding, we have a lot to show off this year. The evening will include networking opportunity with fellow investors, mentors and founders, as well as the chance to have your say on which startup should win the $5000 Shane Chidgzey Young Entrepreneurs prize.
Unfortunately, the event is now at capacity. If you would like to be placed on the waitlist please email ventures@uq.edu.au
 5:30 – 6:00pm Registration
---
  6:00 – 7:30pm Formalities and pitch time
---
 7:30 – 9:00pm Networking and startups showcase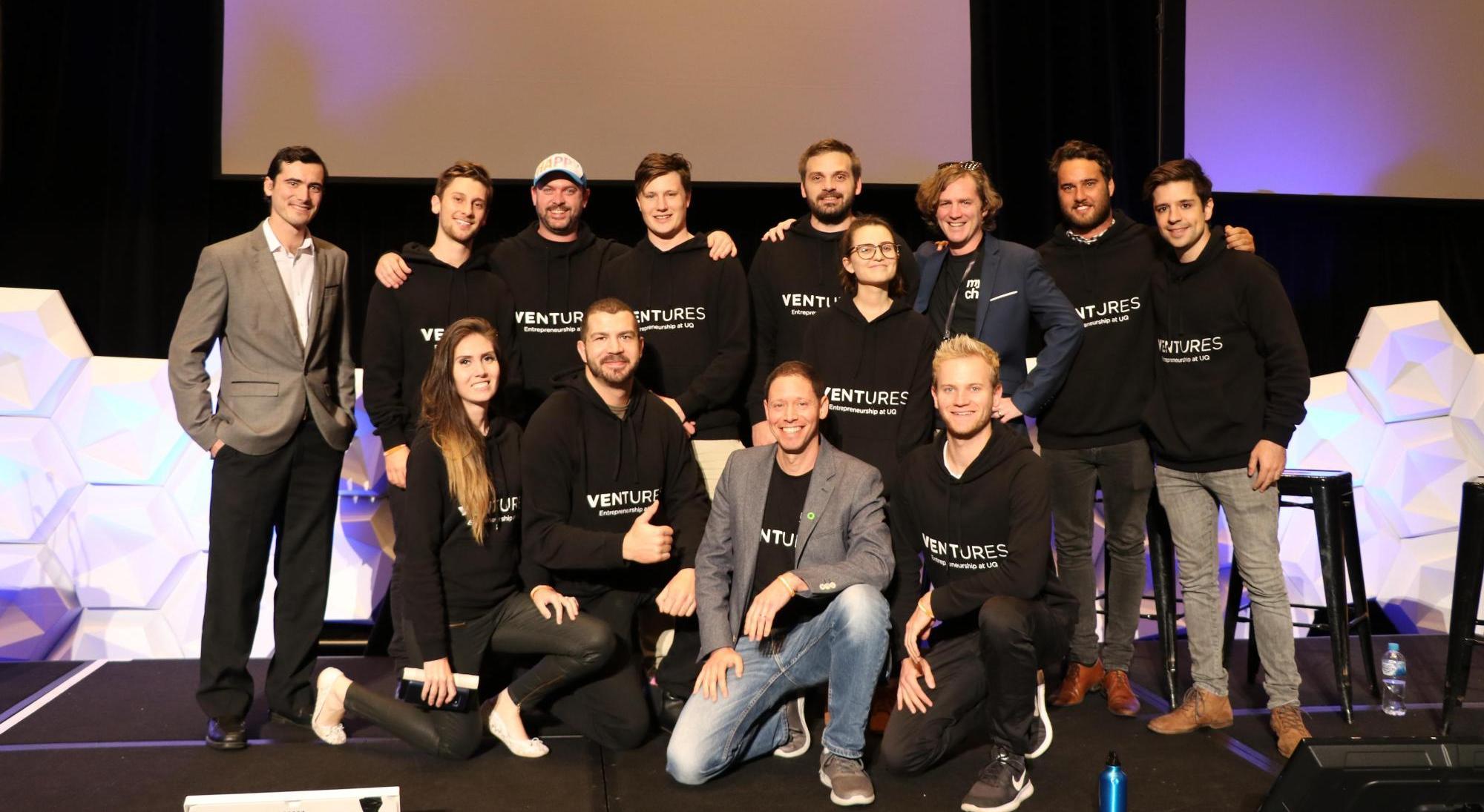 Stars of the show
Our current startup stars include extraordinary founders working on global challenges from battery technology and new wind turbine designs, to VR, IoT devices and medtech.
Speakers and special guests
Director of Global Engagement and Entrepreneurship at UQ
Haystack founder and CEO, UQ Entrepreneur in Residence
Jen Geale is co-founder and General Manager of MTB Direct, Australia's largest retailer of parts, clothing and accessories for mountain biking. The business has been consistently recognised for its rapid and sustained growth through programs such as the Telstra Business Awards, Deloitte Tech Fast 50 and AFR Fast 100. Jen was recognised as one of the Top 50 People in E-commerce in Australia in 2018 and 2019.
Jen currently serves as Vice President of the Board of Directors of Retail ROI Australia, an organisation supporting the work of grassroots organisations and improving the lives of children around the world.
Contact
For more information about Pitch Night or UQ's entrepreneurial programs, contact
Ms Victoria Bick, Events Manager, Global Engagement and Entrepreneurship, UQ