Notorious for their poor diets, university students sometimes eat two-minute noodle meals as they seek to save time and money.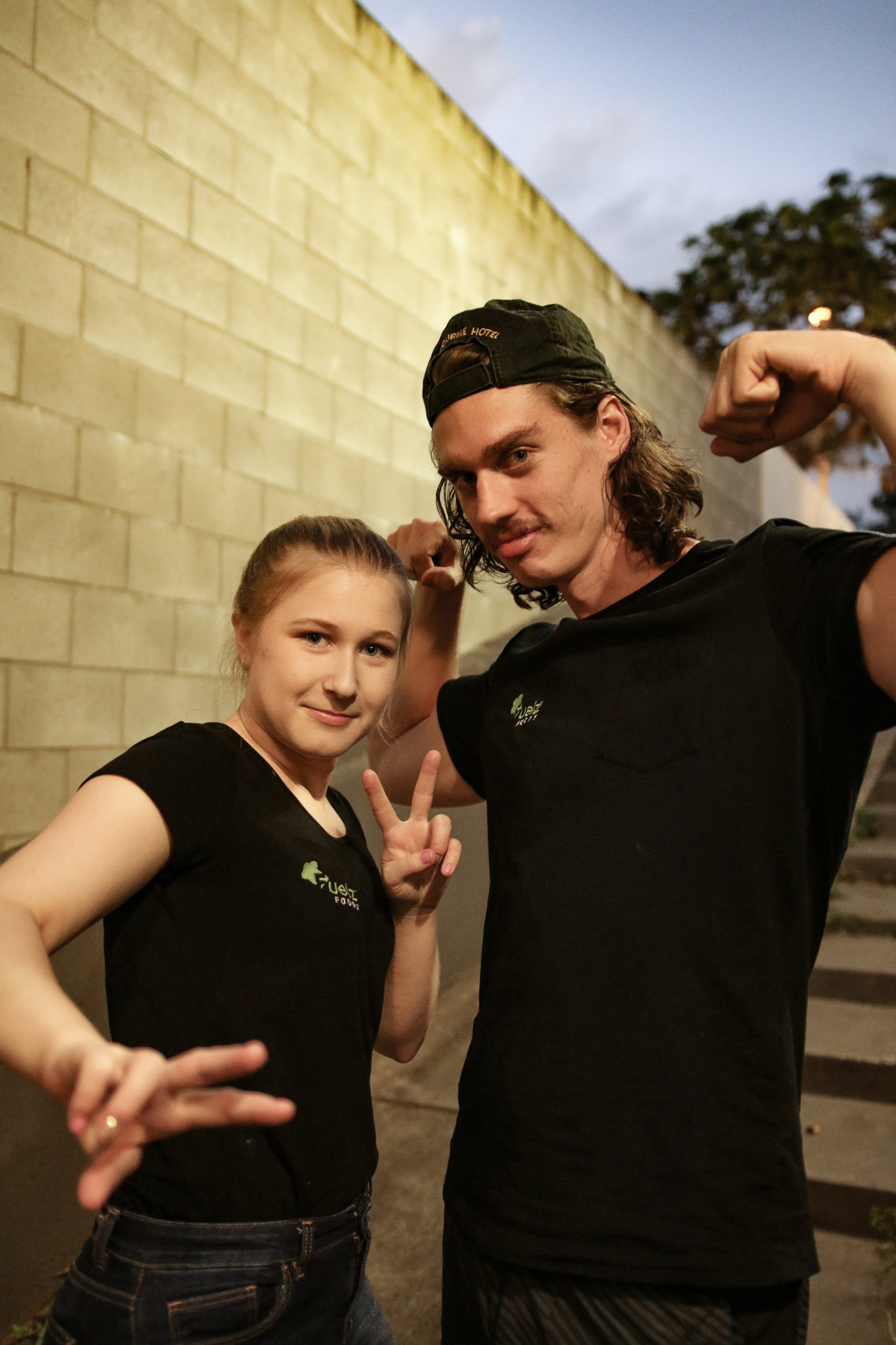 Now, two University of Queensland students are building a business that aims to improve student health without breaking the bank or getting in the way of study.
Emily Cooper and Nathan Coggan launched meal package service Fuelz Foods early last year after themselves experiencing life as cash and time-poor students.
"We saw that there was no affordable and convenient way to eat while studying, without sacrificing variety or nutrition," said Ms Cooper, a science student.
Fuelz Foods offers students ready-to-eat, chef-prepared, healthy meals for as little as $6.50 per meal. In the past 10 months, it has served 2800 meals to 45 customers.
"We want to be the uni students' go-to, providing the perfect mix of ultra-convenience and affordability," Ms Cooper said.
The delivery service had been a welcome relief for students feeling time and resource poor.
"The students we feed regularly comment on how much of a lifesaver it is to them," she said.
"One customer is a PhD student who receives five meals every week – for him, it's one less thing he has to think about or buy each day.
"It means he can enjoy his lunch at any time and doesn't need to wait in peak-hour queues."
Mr Coggan, who is studying economics and Ms Cooper say their UQ classroom learning had helped them get Fuelz Foods off the ground and running smoothly.
"I've applied my chemistry and mathematics studies to the business, where my chemical knowledge plays a role in understanding food stability and my math skills allow me to develop custom software that we use to process our orders," said Ms Cooper.
"Nathan's math and economics perspectives really help with analysing our business as a whole."
Starting their first business while studying had been an eye-opening experience, they said.
"But after a successful first year, we feel Fuelz Food's future looks bright," Ms Cooper said.
"It's been tough balancing the business, full-time study and part-time jobs.
"We've often found ourselves cooking meals until past midnight. It's been worth it though!
"We just been accepted to UQ's 2020 ilab Accelerator program, which is huge for us and will support us to develop Fuelz further.
"We're also developing internship opportunities for UQ students, to help give back and give our peers a chance to develop their personal portfolios.
"Fuelz Foods' aim is to 'take something off your plate' by taking care of what goes on it," Ms Cooper said.
Media: Emily Cooper, emily@fuelzfoods.com.au, +61 431 995 229; Faculty of Science Dominic Jarvis, dominic.jarvis@uq.edu.au, +61 413 334 924.