The National Innovation Games is an Australian Government initiative that brings together small and medium businesses and students to solve real-life, practical business issues.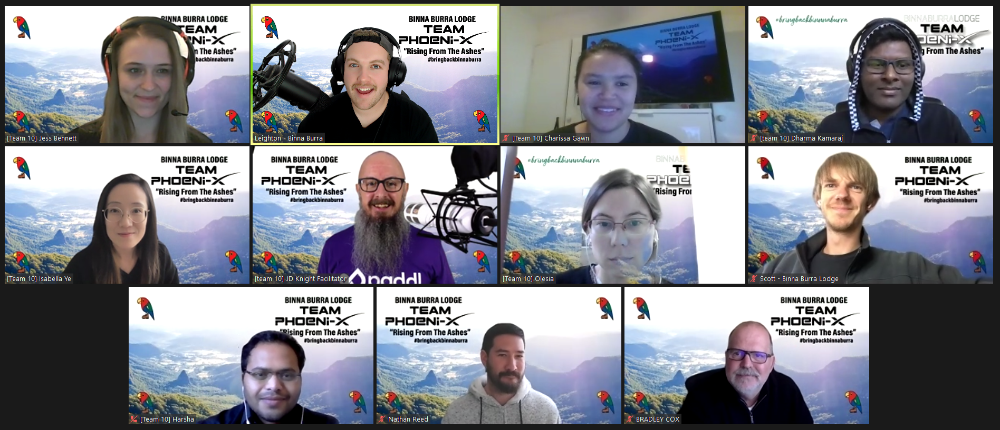 Three University of Queensland (UQ) students were among the winning team for the National Innovation Games for Queensland last month. Participants were asked to create digital solutions to engage with customers and the community.

UQ members of the winning team included Bachelor of Commerce student Charissa Gawn, Master of Environmental Management student Olesia Fedorova, and PhD (Recreation Tourism) student Isabella Ye.

The team worked with Binna Burra Lodge, heritage-listed cabin accommodation located in the Gold Coast hinterland. The lodge was heavily damaged by the 2019 bushfires, losing heritage-listed buildings and with it 86 years' worth of history.
"Australian tourism has experienced tremendous turmoil from the impacts of bushfire last year and the COVID-19 pandemic. As a tourism researcher, I feel very strongly about creating solutions to help tourism businesses get back on their feet," said Ms Ye.
Businesses and students work together to solve innovation, technology, and digital challenges set by a corporate sponsor.
The initiative aims to improve collaboration between businesses and education institutions, and broaden employment prospects for students and graduates.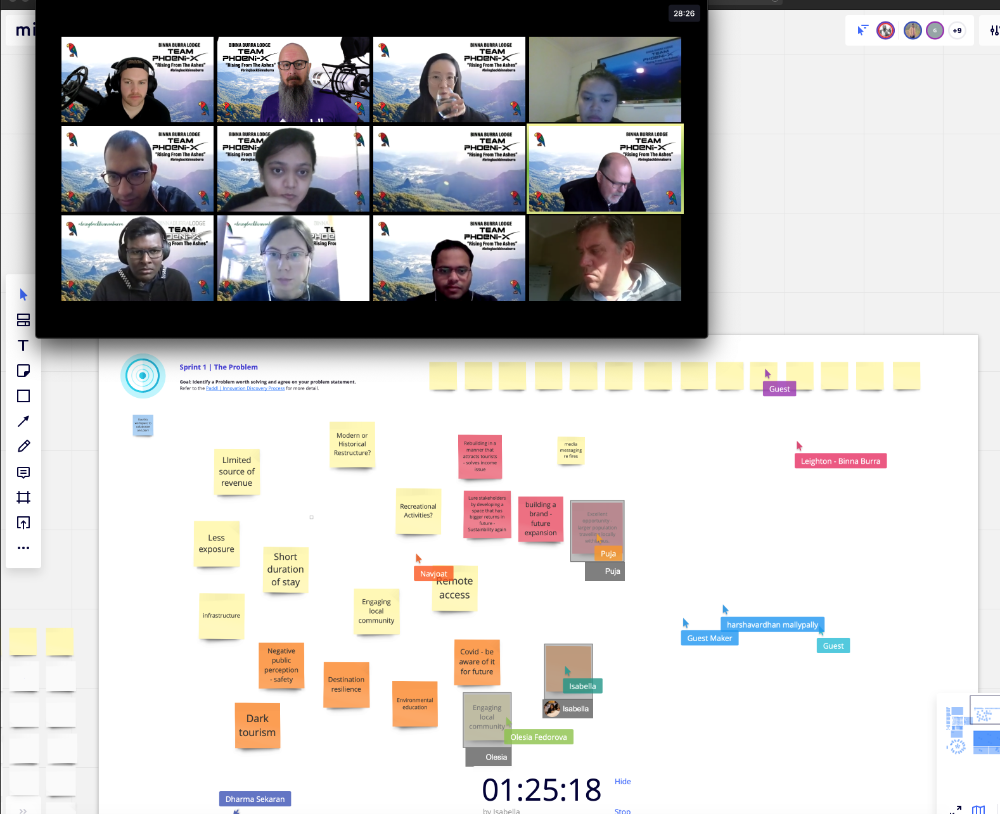 The winning team's proposed solution focused on using the iconic Binna Burra Lodge logo of a parrot to act as a virtual guide to help tourists navigate the newly re-developed lodge.

Using augmented reality and QR codes, tourists can interact and learn about the local flora, fauna and help preserve some of the lost stories of the historical site. 

The platform would also function as a Pokémon GO-style game to 'find the native animal' appealing to all ages.

Binna Burra Lodge will also receive $10,000 in funding to develop the winning innovation idea, with the potential to attract more government grants and seed funding.
Ms Ye said this challenge offered a unique opportunity to put design thinking into practice, expand my professional network and meet talents from other fields of expertise.
"Being resourceful and adaptive to new technologies, the importance of having a positive attitude, perseverance and resilience, and embracing different ways of thinking. These skills are critical to survive and thrive in today's complex and changing world," she said.