When the global pandemic hit, UQ alumna Dr Jo'Anne Langham identified the need for a new kind of brainstorming tool created for the digital world.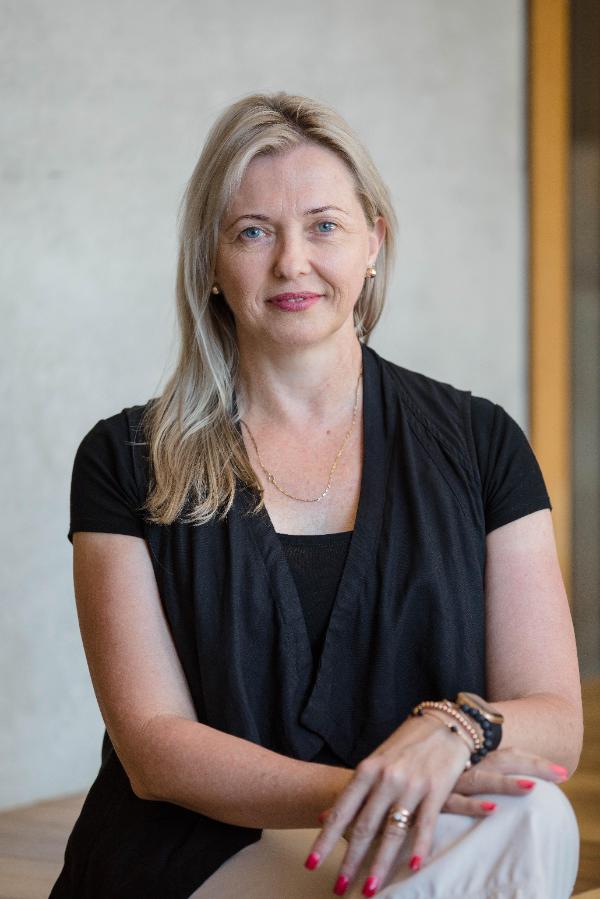 The traditional tools of digital collaboration attempt to replicate real world brainstorming dynamics in the digital space, using video conferencing, electronic whiteboards, and text based discussions.
Dr Langham wanted to innovate in this space because her whole working life has involved understanding the human point of view, and how to collaborate effectively to solve problems.
"When COVID-19 made co-design impossible, I decided to turn my research into creativity into a tool for everyone," Dr Langham said.
Dr Langham had run several experiments as part of the Leading High Performing Teams MOOC with outstanding results.
Not only was brainwriting better at artificially engineering problem solving, it was also the superior idea generator, producing 53 per cent novel ideas compared with 5 per cent for traditional brainstorming.
These findings led to founding SparkTank: a collaborative, dynamic brainstorming tool with a focus on community development, which aims to make creativity and innovation accessible to everyone.
Dr Langham explains SparkTank in under a minute:
SparkTank is underpinned by brainwriting: an idea-generation framework in which an intriguing problem or question is posed to a group and everyone involved gets equal time and opportunity to contribute their ideas in written/non-verbal form.
Participants are encouraged to improve and add to the ideas of their peers, build on suggestions and reflect critically on the ideas of their peers.
A result that is difficult to achieve within the constraints of traditional brainstorming dynamics.
Brainwriting strips away thinking biases as well as the inhibitive social dynamics of in-person idea generation. SparkTank creates a constrained creative space in which novel ideas are encouraged, criticism is constructive, and each idea builds upon the one that came before.
Thanks to SparkTank, Dr Langham says, "Community co-creation can now be accessed easily, safely, and creatively.
"Now we can all work together to solve the big problems."
Dr Langham pitches SparkTank this Wednesday 14 April from 6pm – watch live
Part of this article was first published in apolitical 'How public servants can co-create in a Covid-19 world' (2 December 2020).