Fuelled by a passion for hockey and innovation, Master of Entrepreneurship and Innovation student Jordan Davies is taking the humble ice cube to greater commercial heights.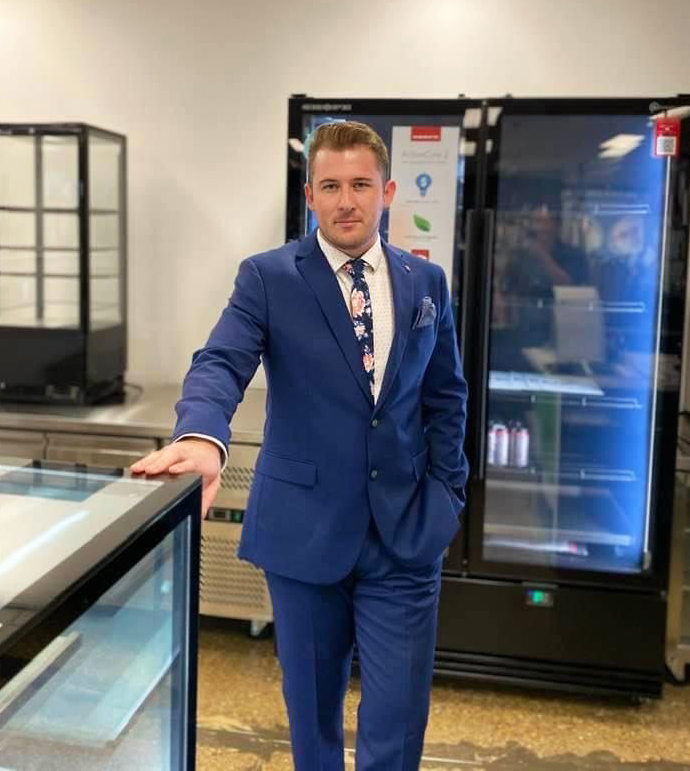 In 2020 his startup The Frozen Eskimo was born, selling commercial ice-making machines to restaurants, bars, grocery stores as well as the healthcare and construction industries.
"Ice-makers are a niche market and there are very few specialists in this space operating primarily in a sales role," Mr Davies said.

Although the industry is niche, the market size was estimated at 1.5b in 2018 and is projected to grow to 2.5b by 2025.
Ventures recently caught up with Jordan Davies about his latest entrepreneurship experience learning alongside a community of fellow innovators in the Ventures Curiosity program during Semester 1. The introductory Ventures program is designed for UQ students, staff and alumni to form and test early-stage ideas or simply get a taste and explore how you can benefit from gaining an entrepreneurial mindset.
Ventures: What inspired you to apply to the program?
Jordan Davies: I love the entrepreneurship field, it is so dynamic and if UQ are providing all of these excellent extracurricular resources why not take advantage of that! The Ventures Curiosity program had such a great energy to it. The people who run and organise the program were also very welcoming and wanted the best for every participant.
Ventures: What was your key learning takeaway from the Curiosity program?
Jordan Davies: That anybody can be an entrepreneur. It's not something you're necessarily born with, it's something that's learned. It was such a delight engaging with other students from all different backgrounds as you gather so many different perspectives and it expands your own in the process.
Ventures: What was one of your favourite parts of the program?
Jordan Davies: The founders talks were an excellent part to the program. Speaking with experienced innovators who have achieved what they wanted and learning how they did it. It was so interesting to learn first-hand when they needed to pivot, how they faced challenges head on and continued even when times were very tough. I recall one of the founder's motto was "persistence breaks resistance" and that is so accurate.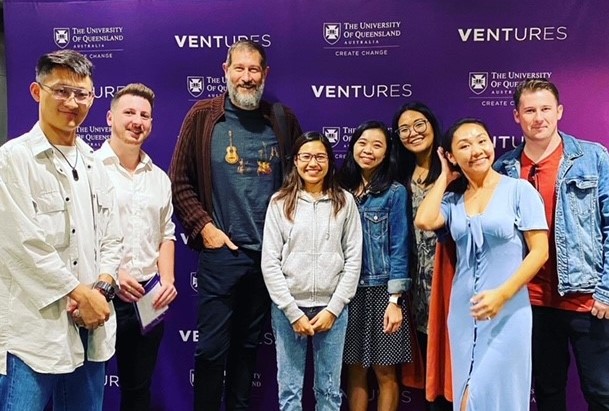 Ventures: Any recommendations to students thinking about joining a Ventures program and getting involved with entrepreneurship
Jordan Davies: I would recommend to anyone who wants to undertake these programs or explore entrepreneurship more. Don't go into it with the goal of becoming rich, but rather with the goal to create something of your own. I highly encourage people to get involved with Ventures Curiosity as a starting point to your journey - you have nothing to lose!
Entrepreneurship can be scary as you have to take a lot of risks often even when you're in the dark. My personal motto to navigate this is to "walk into the darkness empty-handed and see what comes your way."
Read more about Jordan and his startup, The Frozen Eskimo