EnergyLab's new Climate Solutions Accelerator has chosen six startups for its six-month program.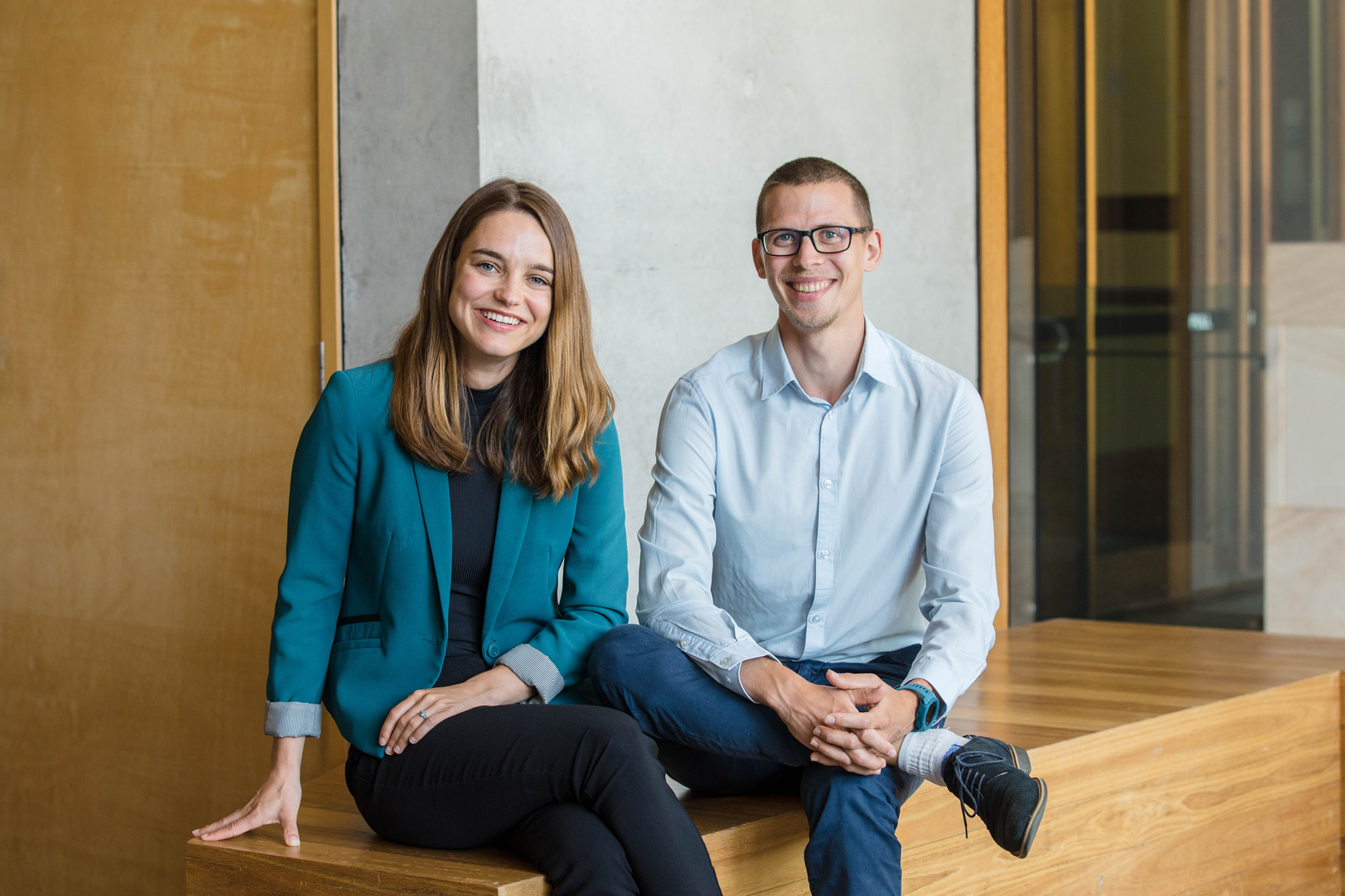 The companies have also received a combined $500,000 in pre-seed investment.
Three of the six are Sydney-based, with two from Brisbane and another from California. Three of the startups have a female CEO.
Infravision co-founders Cameron Van Der Berg and Chris Cox
The startups involved are:
Circle Harvest, which is creating food from crickets, includes corn chips and biscuit mix.
Infravision is using unmanned aircraft systems (drones) to safely string electricity transmission lines.
Carbon Asset Solutions is a nature-based climate action solution that supplies precision soil-based Carbon Credits to global markets faster and more cost effectively.
Bloom Impact Investing is making climate impact investing easy and accessible for Australians.
Hygrid Energy has developed control technology that provides an "engineer in a box" for managing renewable energy and battery storage assets.
California-based Harvest Thermal is supplying low carbon heating and hot water for homes using an ultra-high efficiency heat pump when electricity is cheapest, combined with thermal storage and is eyeing the Australian market.
Read the full article on Startup Daily
---
Bloom Impact Investing was selected for the 2021 Ventures ilab Accelerator program and received $10,000 equity-free funding to help take their venture to the next level! 

Applications are currently open for the 2022 ilab Accelerator program and will close 19 October. Join the ilab information series to find out if the program is a good fit for you! The sessions will cover the application and selection process, the details of the program and insights from the Entrepreneurs in Residence and ilab alumni.

More details and apply for ilab