A safer approach to rebreather diving equipment has won the Most Creative Idea of the Ventures Curiosity PhD program.
Coral reef biologist Dr Robert Mason pitched his startup, InspireOcean, after testing his early-stage idea throughout the six-week program.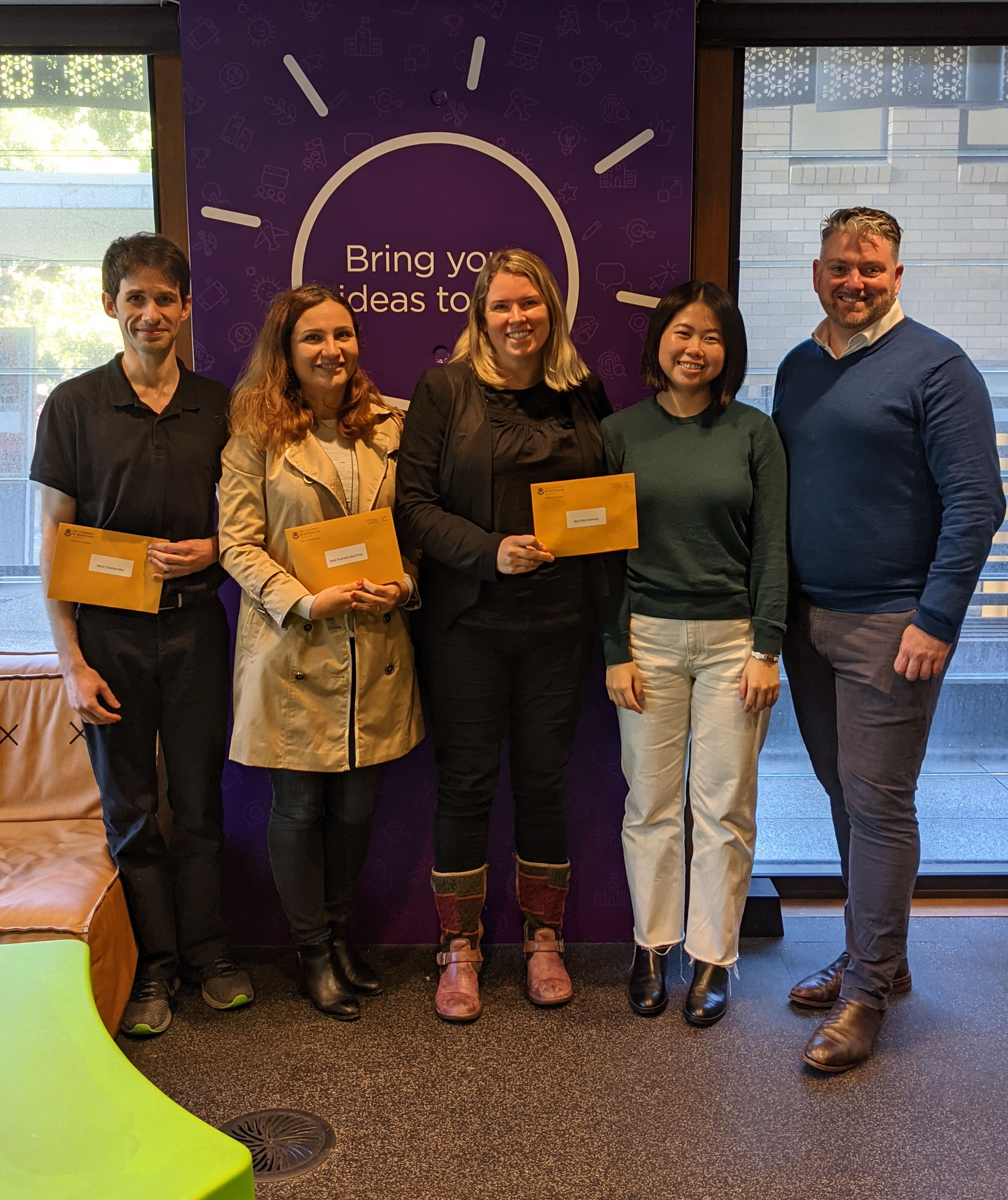 With three years' experience as a postdoctoral researcher at UQ, investigating the management and preservation of the Great Barrier Reef, Dr Mason used his knowledge and interest in entrepreneurship to help find creative solutions to many of the challenges that we face in science, society, and nature conservation.
"The ocean is captivating to all of us," Dr Mason said.
"Like millions of other people worldwide, I'm a diver and I venture underwater to learn about and, ultimately, to help preserve nature."
Dr Mason's pitch presented a concept to improve the safety of the rebreather diving equipment; an advanced diving method that possesses many advantages over traditional scuba equipment, but is not currently in wide use due to its higher risk profile.
Using the rebreather diving equipment – which recycles your exhaled breath with topped up oxygen – divers are supplied air for three or more hours, versus the traditional one hour of air. However, due to its high risk, 96 per cent of divers choose the one-hour method and here's why.
In a rebreather system, water can leak into the breathing piece. The water can then travel through the air tubes and dissolve the material used to remove CO2 within the rebreather, called soda lime. When dissolved, soda lime is highly corrosive to the tissues of the human body.
"My startup, InspireOcean, will build game-changing rebreather systems in which CO2 is captured not by hazardous soda lime, but by nature's own solution, carboxylase.
"To trap CO2, carboxylase does not need light directly – like photosynthesis: nature's way of removing CO2 from air using the energy of sunlight.
"Photosynthesis involves many tens of enzymes, but the plant enzyme that fixes carbon is carboxylase.
"With a readily available carboxylase "framework" in place in the rebreather – the air being recycled by the diver is healthier and won't potentially damage airwaves as was the danger of using rebreathers' for long periods of time."   
Curiosity PhD participants are supported to test their idea or business throughout the program while building networks and connecting with PhD students from different disciplines for a strong, well-connected start to their entrepreneurial journey.
Visit the Ventures Curiosity webpage for more information and join the newsletter to stay up-to-date for future program dates.
---
Ventures Curiosity PhD Winners
Best Pitch Delivery
Trevor Gormley, Beth Morrison & Amy Tsai
Outbound Power – a standalone waste-to-energy system designed to be considerate of the environment and sustainability in nature.
 
Best Business Idea
Masoumeh (Zohre) Abedi
IRPA (Injury Recovery Platform Australia) – a platform designed to familiarise Australians with diagnoses and management of all types of physical injuries.
 
Most Creative Idea
Robert Mason
InspireOcean – a rebreather diving system, which improves the safety of rebreather diving for those venturing underwater.