Dr Anh Tran has a very personal reason to try to make life better for women and children living in refugee settings around the world.
Her parents were among the hundreds of thousands of refugees who escaped South Vietnam after the fall of Saigon in 1975.
Her father was persecuted for fighting with the South Vietnamese air force and took his young family, Dr Tran's mother and older sister, and fled for their lives.
After braving dangerous seas in overcrowded and often unseaworthy boats, they found "sanctuary and hardship" in a refugee camp before arriving in Australia in 1981.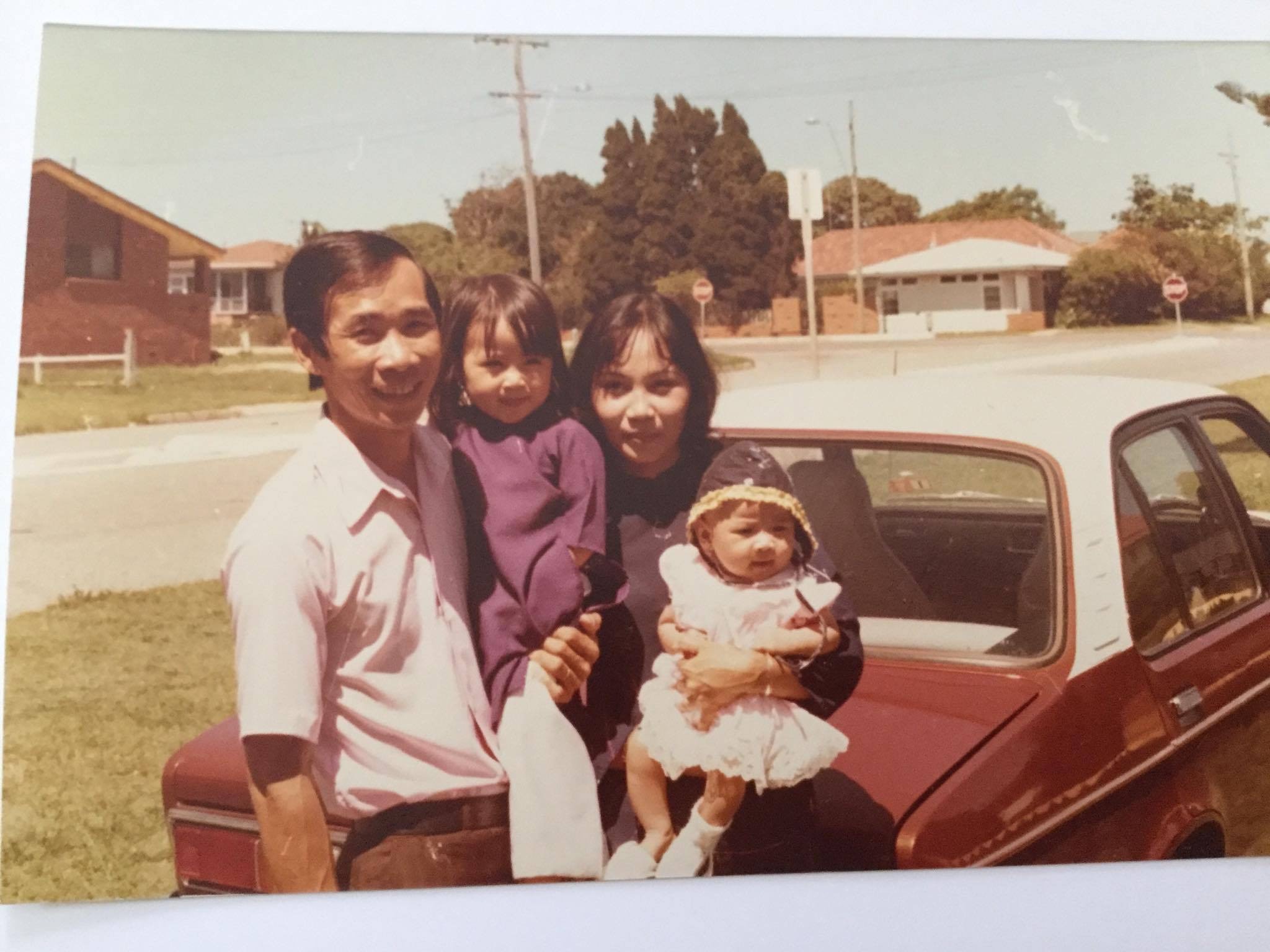 Dr Tran, who is a University of Queensland Bachelor of Engineering (Honours) and PhD graduate, has the research and professional connections to make it happen.
She volunteered in developing communities and refugee settings across the world and has recently co-founded FuturEcook, a social enterprise aiming to alleviate poverty and address gender inequality by providing access to electric cooking services in schools and displacement settings in developing countries.
"In these communities, cooking is more than just eating, it is surviving," Dr Tran said.
"The women in refugee camps cook in small, enclosed huts for hours at a time and because they cook with firewood, they're exposed to black carbon and fine particulate matter, and this is really detrimental to their health."
Gender bias unfortunately is not a new notion for Dr Tran.
"It has been quite challenging professionally at times because I am atypical in most situations," she said.
"I am generally the youngest, of an ethnic background and a female engineer."
"Whenever I go to conferences, I get asked by older delegates if I am a student.
"The perception that a young woman could only be a student is annoying, even though I am a senior lecturer at my university with lots of achievements – it's almost as bad as being asked to get the coffee.
"I feel as though I constantly need to prove myself."
Dr Tran suggested it will be a challenge to address the International Women's Day (IWD) theme 'Break the Bias'.
Read the full UQ News article and watch Dr Tran interview, Founder of FuturEcook
Dr Tran's FuturEcook project is one of 11 startups awarded with $10,000 in equity-free funding by UQ's 2022 Ventures ilab Accelerator program.