Article by Alek Zganec (UQ Writing, Editing and Publishing student).
A University of Queensland (UQ) alumnus aiming to sustainably create vital nutrients from plants instead of animals using precision fermentation, has taken home the Judge's Award at the annual ilab Accelerator Pitch Night.
Hosted at The Tivoli on 23 March, the event celebrated the end of the three-month Ventures ilab Accelerator program, where 19 founders worked tirelessly to turn their ideas into market- and investment-ready programs.
Eclipse was one of 11 startups featured on the night that pitched to a panel of experts and a sold-out audience of students, investors, and innovators from Queensland's entrepreneurship ecosystem.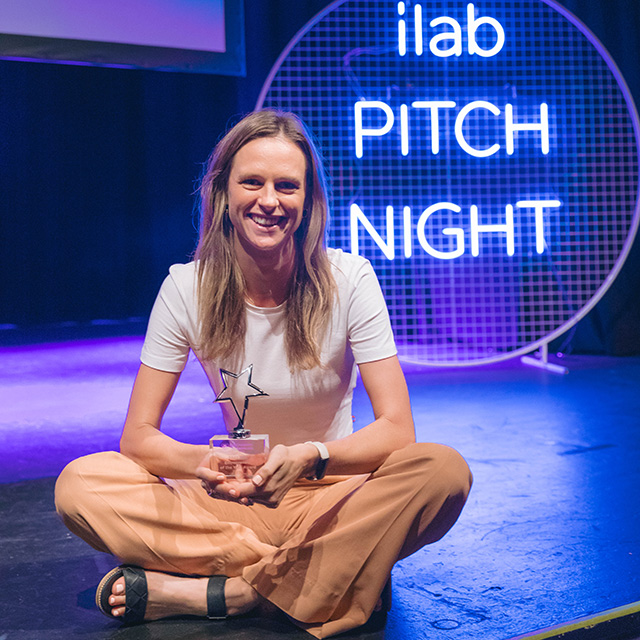 Founder Siobhan Coster is on a mission to help billions of people meet their nutritional needs without relying on animal farming. In partnership with CSIRO, Siobhan said the technology exists to transform a range of high-demand products, such as infant formula, plant-based foods, and nutritional supplements. 
"ilab was such an incredible experience with a wonderful cohort of founders who all really clicked and supported each other," said Siobhan.
"What was most valuable to me with ilab was the ongoing mentorship and help guiding you through the really challenging times." 
"The ilab mentors have had their own experiences and have been through this before, so they gave you real gems of wisdom such as taking a step back and really appreciating all the little wins, because it's so important to stop and reflect on what you have achieved in such a short period of time. 
"The little steps along the way help you achieve the big milestones. Plus, also giving you the momentum to keep going."
Siobhan used Pitch Night to announce her capital raise. 
"I'm focussed now on closing out my round of fundraising," said Siobhan.  
"Once I secure the funding, I'll leapfrog to the next phase, which is to accelerate the company to the next part of the journey.
"In short, once we get the company up and running, we can work towards changing the future of our food system!"
Listen to Siobhan's testimonial about ilab Accelerator
Entertainment and fintech startup, The Network Loop, was also recognised on the night, taking home the People's Choice award.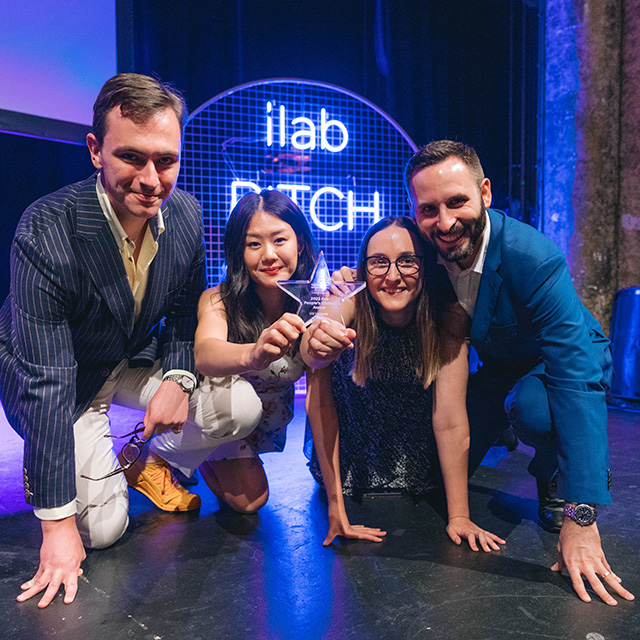 By combining equity crowdfunding with entertainment, The Network Loop aims to make startup investing and raising capital more accessible.
Pitch night judge, investor at Main Sequence Ventures and Non-Executive Director at RACQ Professor Sarah Pearson, celebrated the diversity of the 2022 cohort.
"These are really exciting businesses that are creating change in the world. You have a group of fabulous women who have pitched here tonight and who are building their businesses – and who will change the world," she said.
Head of Ventures, Nimrod Klayman, was extremely impressed by the quality of both the pitches and business ideas.
"We are committed at UQ and in Ventures to continue supporting and growing the UQ founders community," said Mr Klayman.
"The number of fierce female founders on stage was a result of hard work that started with different early-stage entrepreneurship activities that resulted in providing the right environment for females founders to thrive at UQ!"
UQ Ventures aims to prepare students and alumni for a rapidly changing workplace, irrespective of what sector they end up in. It also helps to equip more graduates with the confidence they need to start their own business and become job creators.
Watch 2022 Ventures ilab Accelerator Pitch Night  
These startups have come into fruition thanks to the UQ Ventures ilab Accelerator program and the expertise of Entrepreneurs in Residence Zoë Black and Yotam Rosenbaum.
Photo credits: Anjanette Webb