On 20 July, Ventures hosted the inaugural Entrepreneurship and Innovation Awards ceremony, recognising the incredible achievements of UQ's startups, the emerging talent of current students, and the ongoing support of the broader ecosystem.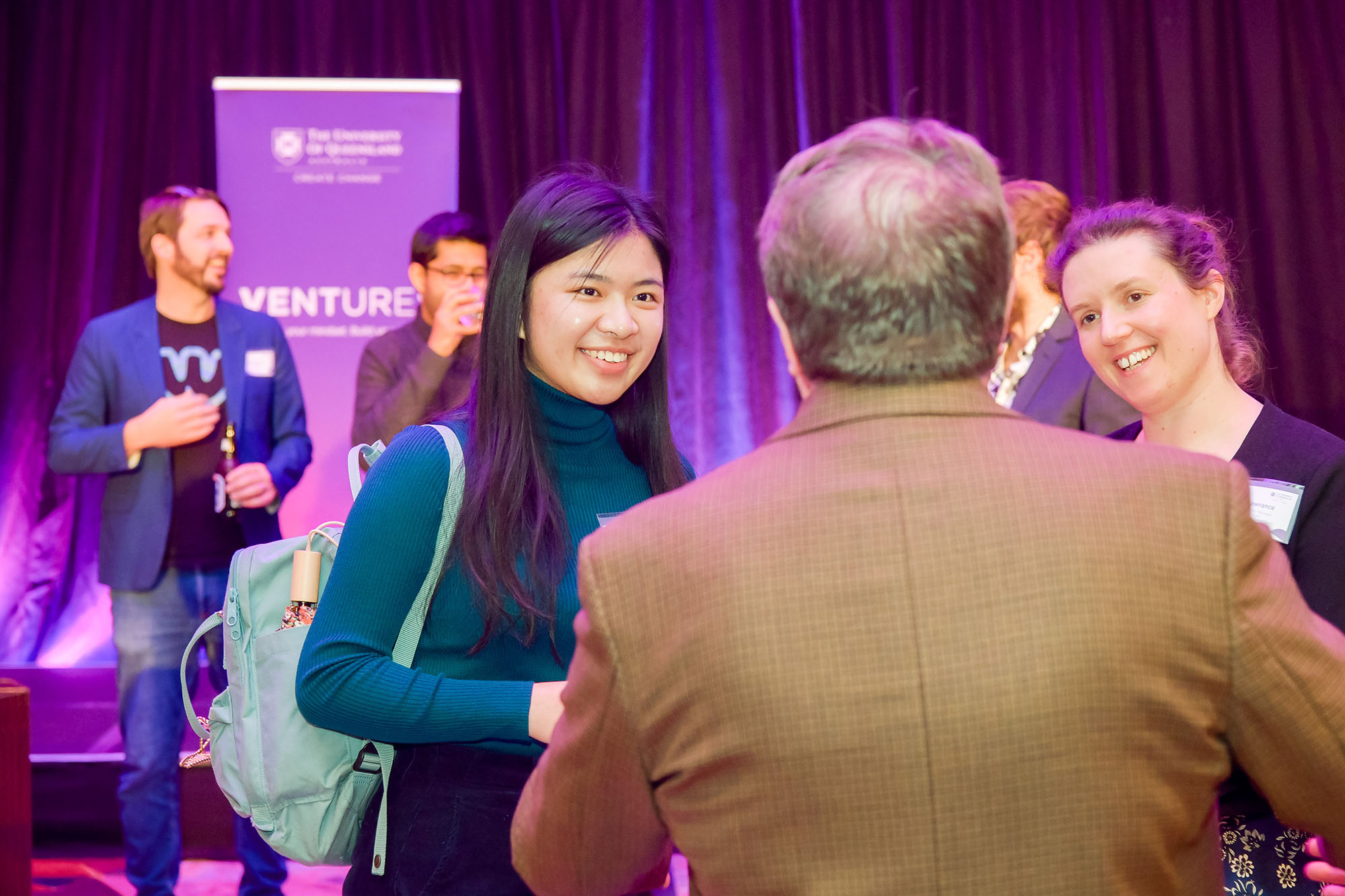 Ventures was thrilled to host the Awards at UQ's newest CBD location, 308 Queen Street, which will officially open late August 2022.
Although in its first year, the Awards saw a strong response from the community and a diversity of nominations from across faculties and disciplines.
Head of Entrepreneurship, Nimrod Klayman said, "it was amazing to see the UQ entrepreneurship community coming together to celebrate key drivers of change and innovation".
"These inspirational people and startups lift up, enrich and inspire new incoming students to get involved in the entrepreneurial ecosystem.
"Well done to all the nominees and a huge congratulations to the category winners!"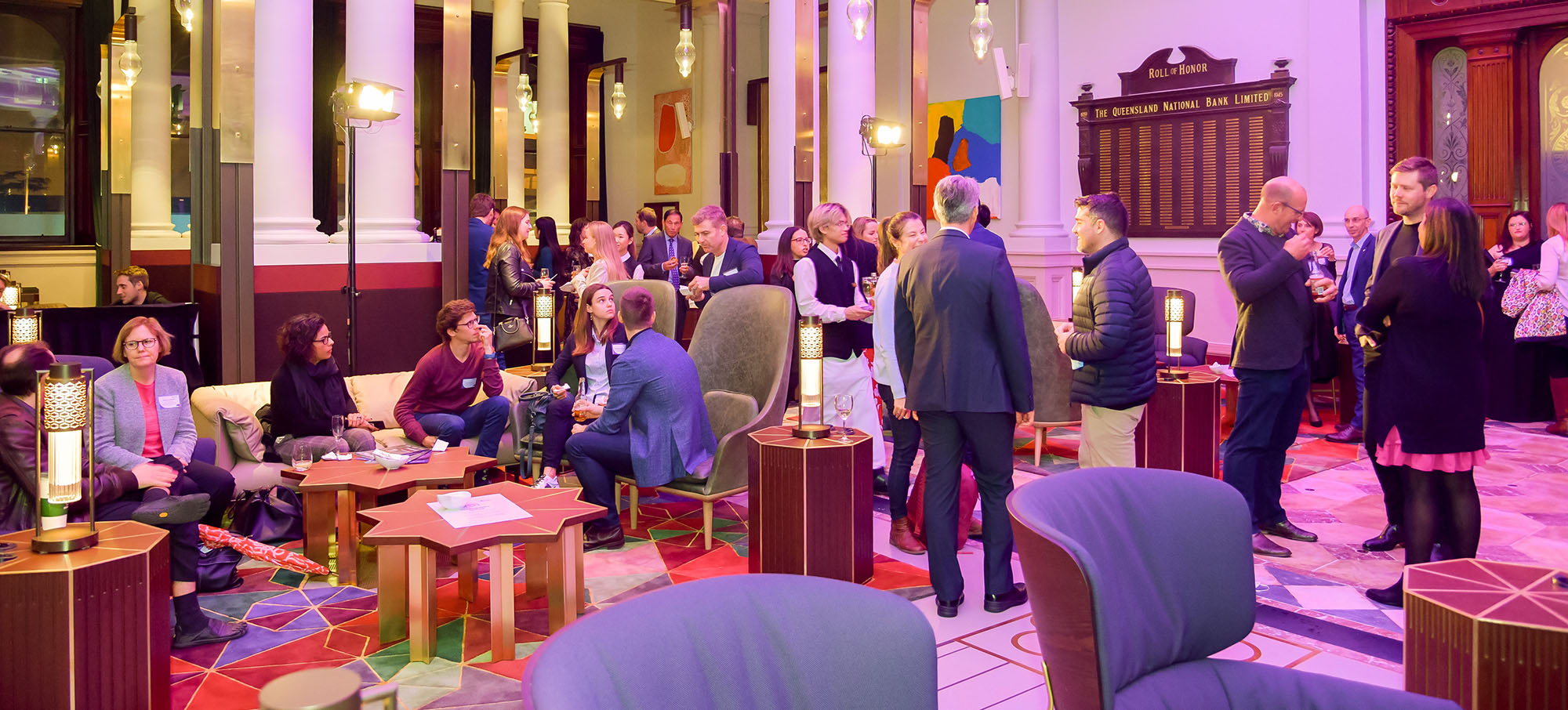 Meet the 2022 Entrepreneurship and Innovation category winners
Student Entrepreneur of the Year: Felix Hall
Seasoned Ventures program and hackathon participant, Felix Hall (Computer Science), is a dedicated member of the UQ student entrepreneurship community who now has several competition wins under his belt. Notability, in 2021, his team took out first place and won $10,000 at the KWM #TransformLaw Prize. Earlier this year, the legal innovation startup also received $3000 at the Ventures Validate program. The team aims to help separating parents prepare for legal mediation using AI emotion detection software. Last semester, Felix joined forces with another multidisciplinary team at the Ventures-run Community Health Hackathon, where his team took home the top prize of $4000 for its Postural Awareness Tool (PAT). PAT aims to reduce back pain caused by incorrect posture, targeting mainly the ever-growing office-based population.
Startup of the Year: ProcurePro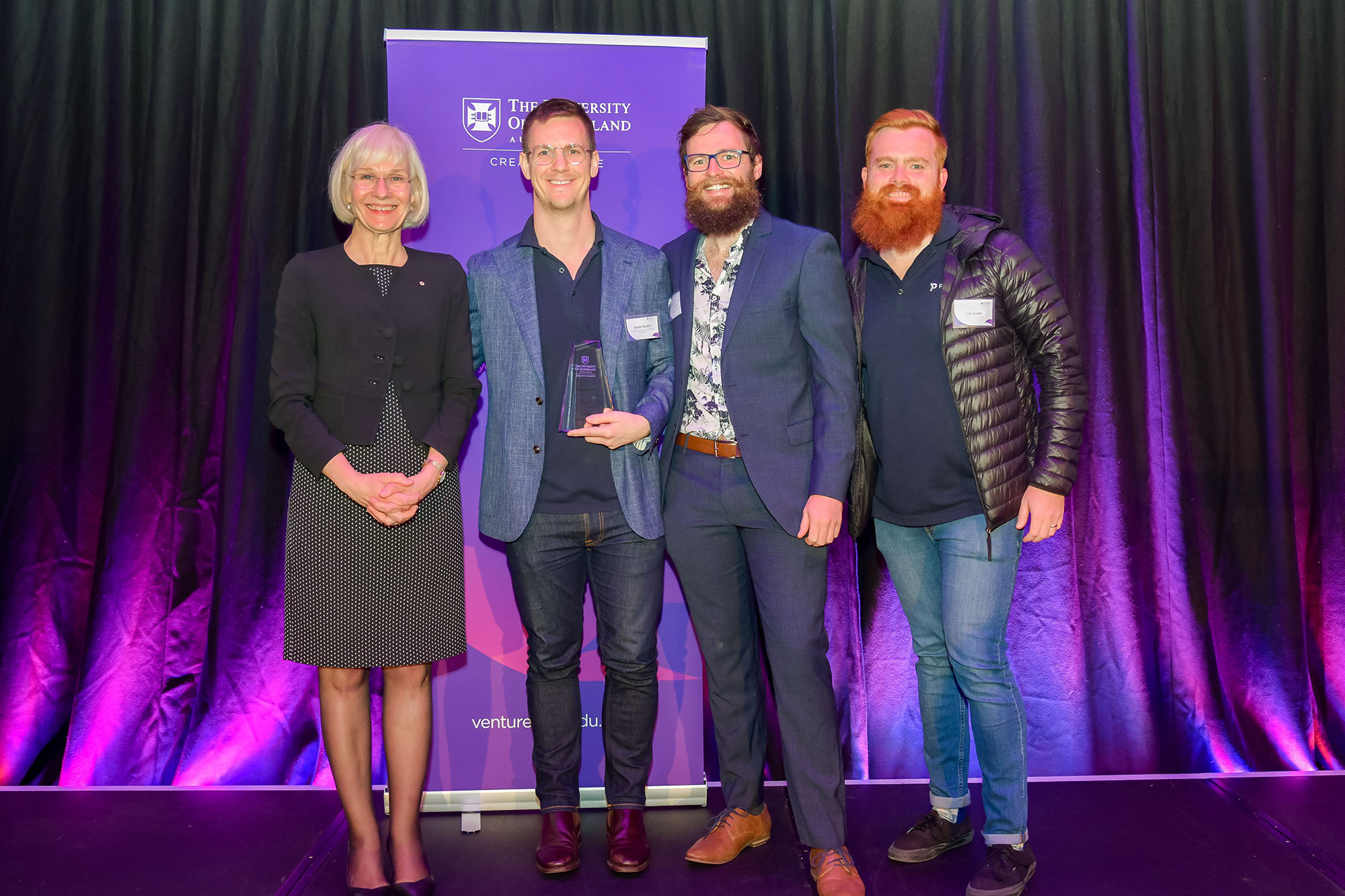 Since participating in the Ventures ilab Accelerator program, ProcurePro has gone from strength to strength. The team helps major builders overcome the complexities of subcontractor procurement, which can be highly-manual, time-consuming and expensive. In 2014, Alastair Blenkin (Bachelor of Commerce and a Bachelor of Laws (Honours)) founded ProcurePro after witnessing the staggering inefficiencies of enterprise contracting in his career as a lawyer, later developing the idea through the Ventures ilab Accelerator program. ProcurePro has since raised $2.6 million in a seed round in 2021 and has landed major construction companies clients including Hutchinson Builders, Roberts Co, Kapitol Group and Woollam Constructions. Once established in Australia, the team plans to raise a $10M+ Series A round and quickly expand into larger North American markets.
Mentor of the Year: Sonja Bernhardt OAM, Founder of Women in Technology
Sonja goes above and beyond to mentor and support emerging entrepreneurs, particularly women founders, through Ventures programs and events. She is enthusiastic, honest and generous in sharing her time, experiences and expertise as a mentor and enthusiastically says yes to every opportunity. Sonja continues to support members of the community outside of official activities acting as a referee for female founders, sending them opportunities and continuing to mentor them on their journeys. She has supported multiple Ventures activities in the past year including appearing on female leadership panels, delivering talks on her own inspirational journey, and supporting judging panels.

For more information about Ventures programs and other activities please contact the team at ventures@uq.edu.au or subscribe to the Ventures newsletter to stay up-to-date with the latest news and events.