A team of four cross-disciplinary students have taken out first place and $10,000 at the #TransformLaw KWM Prize for their AI tool to help businesses monitor comments on social media.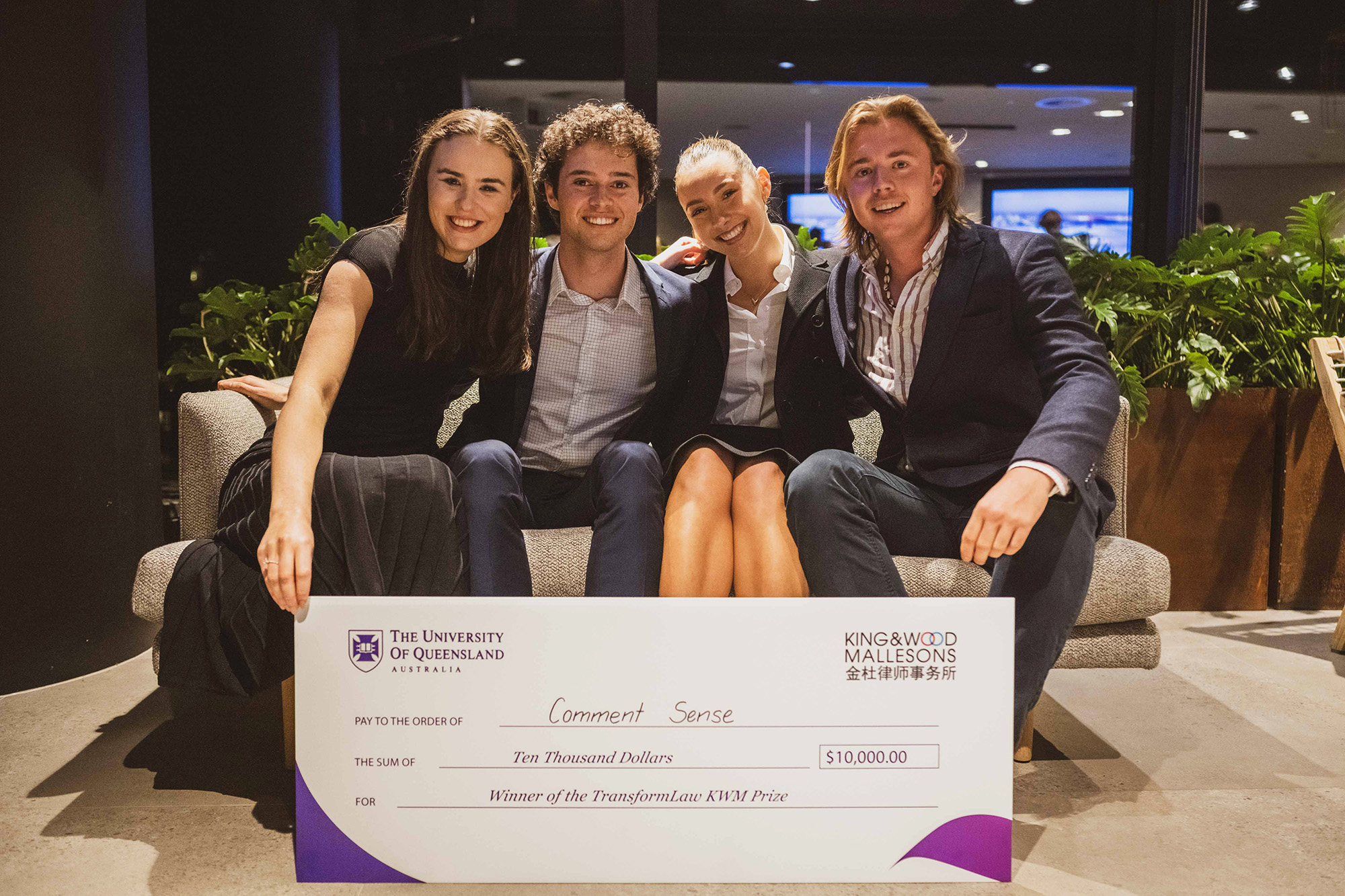 The winning idea, CommentSense, was established in the wake of the Fairfax Media v. Voller decision in September 2021, when the High Court of Australia ruled that businesses on social media are liable for third-party comments on their posts. Their new product has the potential to change the social media landscape for companies wanting to mitigate defamation risk.
The High Court's decision motivated the team to develop an innovative solution to help aid businesses and media organisations to navigate this ruling.
"Its implications are huge, yet the solution seems so simple. No one has attempted to utilise the fantastic advances in technology, particularly in relation to sentiment analysis, to solve this problem," said co-founder Julia Cowell, who is studying law and arts.
Commerce and law student Finn Larson said the legal sector is often slow to adopt new technologies.
"We wanted to show that we could develop a solution that would make a difference in a short amount of time."
Within eight weeks, the students developed a solution that collates comments from an organisation's various social media channels onto one platform. The in-app software then analyses the comments and flags comments that are high-risk for potential defamation, which allows for efficient removal and less manual moderation.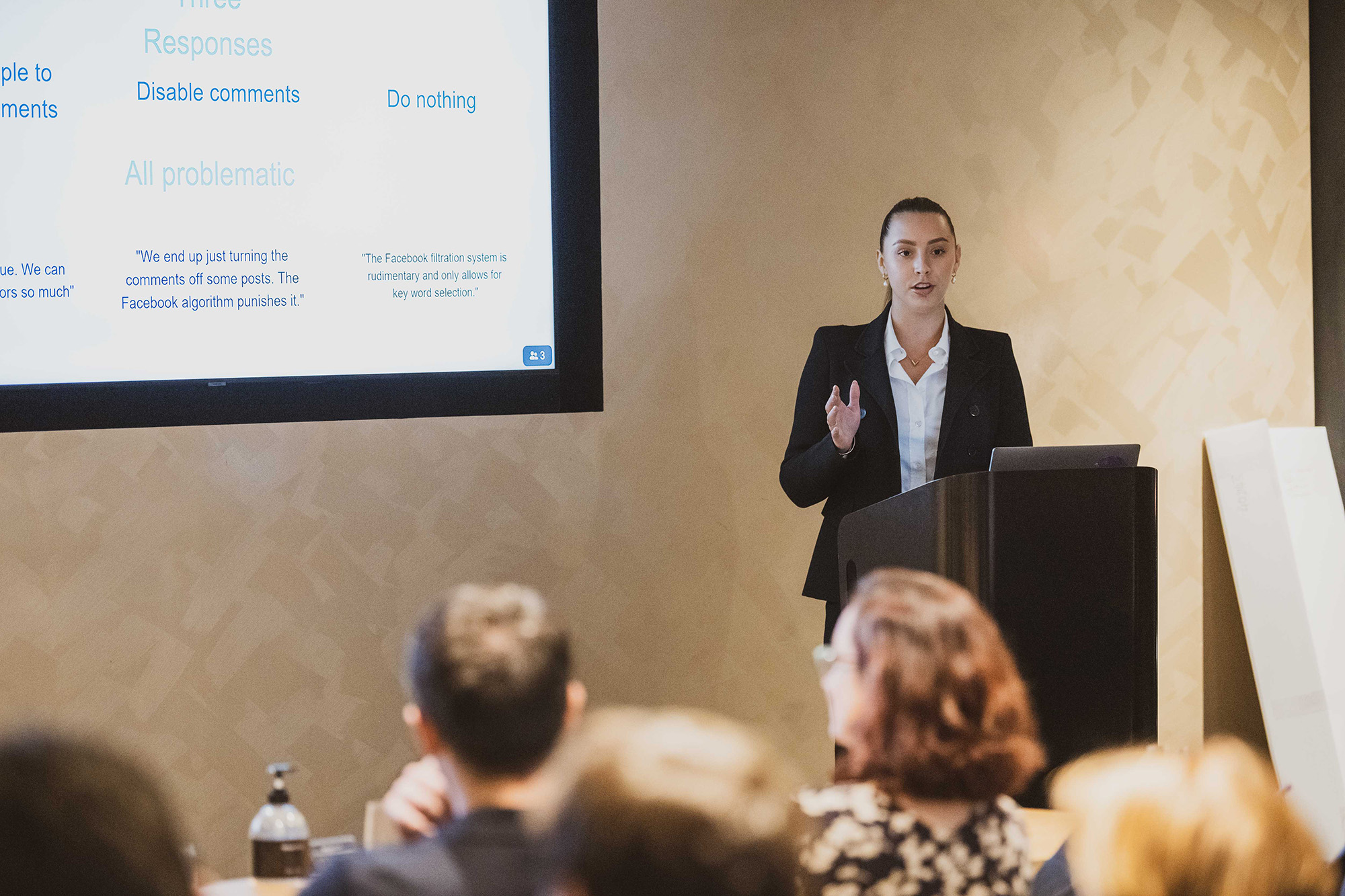 The team developed the app as part of the #TransformLaw KWM Prize, delivered by UQ Law School and UQ Ventures in partnership with King & Wood Mallesons.
During the competition, which has been running for four years, students are supported by industry experts, mentors and the Ventures team to develop innovative proposals that use technology to solve a problem in legal practice.
The winning team agreed that the competition provided a great learning experience to come together with students from across the University.
"I was excited about innovating in a developing area of the law, and the prospect of working with Julia, Finn and Tom. Being guided through the process by the UQ Ventures team was such a fantastic learning experience," said advanced finance and economics student Chantal Duffy.
2022 #TransformLaw winning team members
Julia Cowell: Bachelor of Laws (Honours) / Bachelor of Arts (Journalism and Mass Communication / Media and Digital Cultures)

Finn Larson: Bachelor of Commerce / Bachelor of Laws (Honours)

Tom Bizzell: Bachelor of Commerce / Bachelor of Laws (Honours)

Chantal Duffy: Bachelor of Advanced Finance and Economics