You probably don't know much about the little country tucked between Lebanon, Egypt and Jordan.
Save yourself an expensive plane ride (or travel with UQ Idea Hub's Startup Adventure) and get a good taste (minus the hummus) of Israel with the top 10 things I have learnt during my time here on the Tel Aviv Startup Adventure.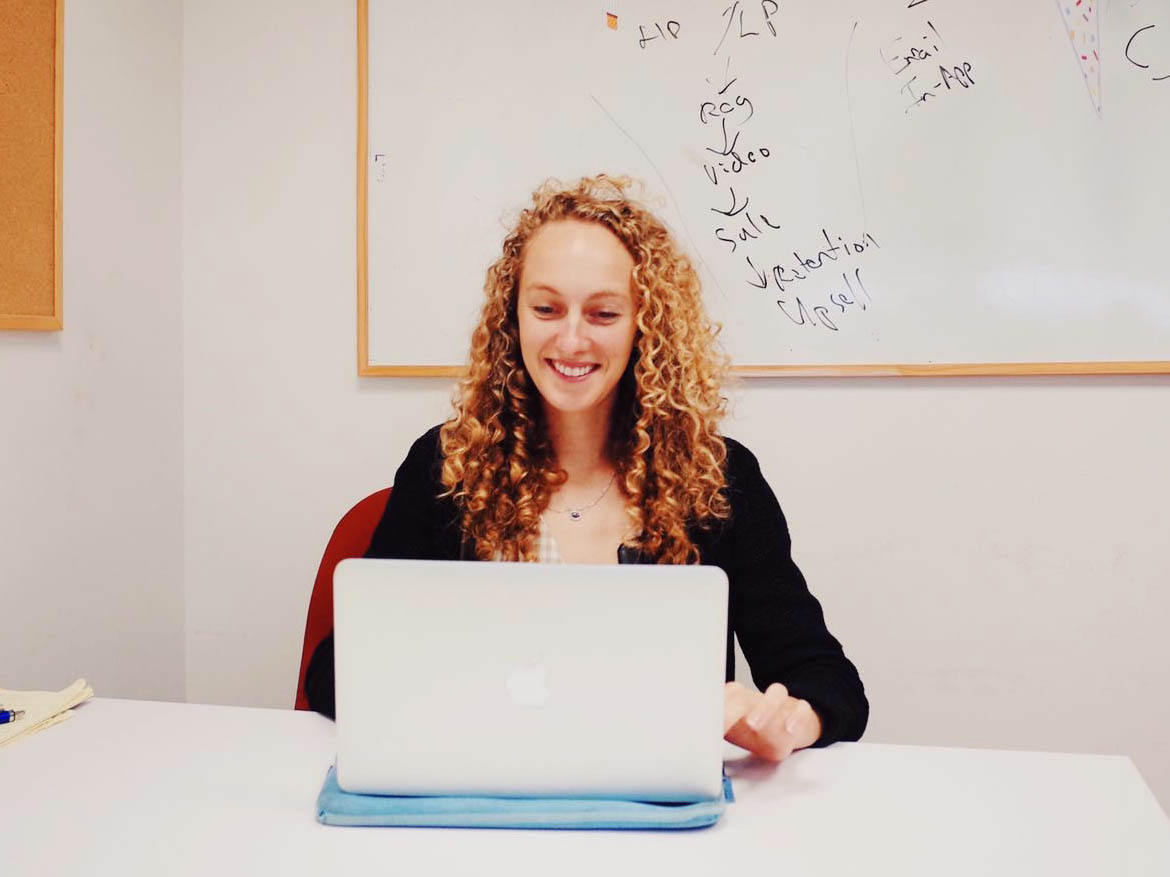 1. There are lots of sandwiches but no sandwich technique
In Australia, we all fall victim to the sandwich technique. A mindful communication technique that allows you to deliver criticism in a simple three-step process: praise-criticism-praise.
Despite there being a plethora of pita bread sandwiches, there is definitely no sandwich technique here in Israel. Just like you're last Tinder match, Israelis are direct, the only difference? It works. Stripping it down to the basics makes meetings 100 times more effective, interesting and very entertaining.
2. There's a vibrant surf culture
Sell your 1990s van- pack your board, wetsuit and hop on a plane to Israel. The waves may not be world class but the community is thriving.
There is no better way to make local friends than floating at sunset in the Mediterranean alongside 100 other keen surfers in the centre of Tel Aviv.
3. Israeli Defence Force technologies contribute to high tech culture in startups
Every Israeli has to undergo two to three years of compulsory military service. Unit 8200 (Israeli Intelligence Corps unit) may sound like something out of the new James Bond movie, but working in intelligence at the age of 18 is not unusual here. In fact, Unit 8200 has had a major impact on Israel's high-tech sector encouraging bold, resourceful behaviour and an appetite for risk.
4. It's diverse
Israel is a melting pot of different cultures, religions and languages. The diversity in Israel has the potential to foster innovation and creativity. The spiritual significance of this land to millions of people is humbling.
5. Everything slows down on Shabbat
Israel is incredibly tranquil on the weekend, it's a time to take things slower, spend time with family and enjoy the outdoors.
6. It is very expensive
Think Melbourne on a Saturday expensive. Expect to pay over 50 shekels (AUD$20) for your weekend glass of wine at a hipster joint in the city. It is common in Israel to live paycheck-to-paycheck but this doesn't prevent the locals from enjoying a beautiful way of life.
7. Tent means gazebo 
Israelis love camping, in fact they sell 'camping' gear at every service station.
But do not be fooled when the gas station worker tries to convince you that the item you have purchased is a tent despite the picture of the gazebo on the front. It is not a fun experience when you turn up at the beach in Eliat (Israel's holiday destination) at 11pm at night to pitch your tent and realise you have no walls.
8. Working in a startup environment is addictive
Working in a buzzing startup company is addictive. At the end of the day, there is nothing more rewarding than building a vision and chasing success. Every other person has a startup story- be it failure or success- you will learn from them all.
9. Community is at the core of Tel Aviv culture 
Despite indications of globalisation and modernisation, Tel Aviv is deeply rooted in its traditional values. Family is at the core of the community here in Tel Aviv, and locals will usually spend Friday dinner reconnecting with their loved ones.
10. Kick back in a Kibbutz 
Ever wanted to live off the land and share resources? Extend your startup adventure and volunteer at one of Israels 270 kibbutz to get an authentic experience of this country's unique creation.
According to the Kibbutz Industry Association, a kibbutz is "a multi-generation, rural settlement, characterized by its collective and cooperative community lifestyle, democratic management, responsibility for the welfare of each adult member and child, and shared ownership of its means of production and consumption."