To be creative, to travel, to create. This is probably the most popular wish of our generation.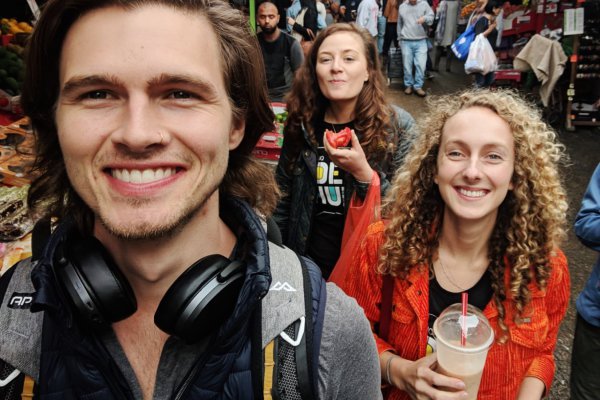 As a result, UQ has a consistent influx of student's wide-eyed and fixed on the global startup scene. In fact, you don't have to look far, especially in the Idea Hub, to find talented, eager and initiative students eyes peeled to every opportunity that could take them one step closer to creating the next Uber or Facebook.
If you ever do find yourselves near the Idea Hub in Building 50, I recommend you take a step in and listen to the buzz of the conversations, a network of shared ideas that focus on the future of sustainability, agriculture, technology and more. This hum of innovation, at the time I experienced it, seemed unique to the four walls of the hub. That was until I became part of the 2018 Tel Aviv Startup Adventure. Then, I realized the buzz could be consumed by an entire city.
They even have a saying in Tel Aviv, that you can't throw a stone without hitting a high-tech entrepreneur.
It was go from the moment the plane touched down in Tel Aviv. We arrived in a mad dash to between our Tel Aviv University debriefing and dorm registration. Of course, many of us had time to hang up the Australian flag, just so everyone who was curious about their new neighbours knew exactly what they were getting. With a quick bite to eat, falafel of course, before passing out due to late-onset jet lag, it seemed we had been in Tel Aviv moments before we were thrust into our startups.
That first morning was met with a mix of nervous jitters and excitement. We had all been interviewed and accepted by our startups, sent welcome emails consisting of working times and the dress code. However, our actual predictions of what it was like to work in Israel were guesses at best. All we had been told was not to expect niceties and don't be alarmed if our colleagues scream at each other in Hebrew. I can tell you now, only one of these predictions came true, and it could more be described as passionate discussions.
I arrived with high hopes to Slidely, a visual content platform that had met instant success in 2016 with its product Promo. They were now pivoting the company to meet these new goals and expectations, and there I was, in the doorway, laptop in hand.
Let's just say some of the keys on my computer will never be the same. By the first three days, I had edited, created videos, researched written and published a blog on Facebook's new marketing tool, all while finishing off whatever urgent task passed my desk. Urgency is as common as hummus in the startup nation. And the learning curve, well it seemed more like a rock climbing wall, the kind that you see people's legs dangling off of.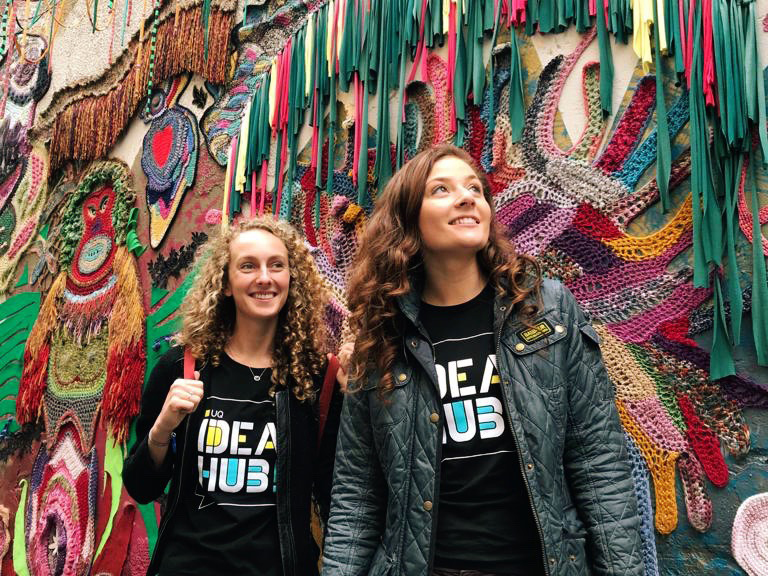 Yet, I'd often catch myself mid-concentration with a smile on my face, fueled with adrenaline and the free reign to be as creative as I could. If I didn't like a blog I was editing, I could as my supervisor put it 'cut it up', rewrite. Ideas weren't just welcomed, they were expected. The marketing manager could be sitting next to the product manager, or a designer and everyone actually sought everyone's opinions the good, the bad, the unfiltered evaluation. It became clear that this was one of the reasons for their success, the constant need to improve, and the lack of filtered discussions. Not to mention, the effective integration of departments that a company experiences when everyone is a pen throw away.
The sense of accomplishment as each new urgent task was solved became infectious. Together in a room, voices raised, Slidely could easily create the same output as an army of hundreds. And the decisions, were the ones steering the company, creating the foundational blocks for the future, which made it all the more exhilarating.
As the evenings rolled around, it normally felt like I'd been in the office for mere minutes. When it was time to pull myself away from whatever project I was involved in, the local scene awaited. Tel Aviv, bursting with startup events, art scenes and the most incredible food. While not a foodie, one of my favourite dishes can be described as mac and cheese balls, even I had a few 'oh my god' moments when tasting the local cuisine. A huge plus, for my veggie friends, vegetarian and vegan options everywhere as Tel Aviv is considered the vegan nation.
In the end, to be creative, to travel, to create. The wish of my generation. Through the UQ Idea Hub Startup Adventure, I had a taste of all three. I worked where unlimited creativity is expected. In Israel, I experienced an entirely new country and culture, visiting some of the most sought out destinations on earth from the Dead Sea to Bethlehem. I created incredible connections with the Tel Aviv startup scene and the wonderfully accomplished fellow adventurers who were chosen as part of the lucky eighteen.
So, if you ever do find yourself in the Idea Hub in Building 50, don't forget to ask what the next destination they're sending the next group of wanderers to, and if you want to be thrust outside your comfort zone, but given the tools to stand on your own, for goodness sake, apply.