When I found out I was accepted to spend a month working for a startup in Israel, I had no idea what to expect. But, when the opportunity came, I cautiously accepted what would turn out to be one of the best decisions I have ever made!
The Tel Aviv Startup Adventure was an amazing experience. Here are the top five reasons you should be applying as well.
1. The history
Israel is a country filled with incredible cultural, religious and political history. In Jerusalem, I got to see some of the holiest sites to Christians, Jews, and Muslims, such as the castle of King David, the burial place of Jesus Christ, and The Room of the Last Supper.
Historical buildings hundreds and thousands of years old are also present in many places around Jerusalem and Tel Aviv and are sometimes so common they become part of the cityscape. I could spend a week just wandering around the various cities, taking in the mixture of skyscrapers and crumbling sandstone homes.
2. The startup industry
No one can deny that Tel Aviv is one of the most thriving startup cities in the world. country, this is the place to be for entrepreneurs. I had the opportunity to join one of these startups: a cyber-security company called Cympire. 
I had an amazing close-up experience of what working at a startup entails, pushing me to consider it as a career path. The tight-knit connections between my co-workers and the daily motivation are things you can't find at a larger company. If you haven't considered being part of a startup, this is your chance to try it out!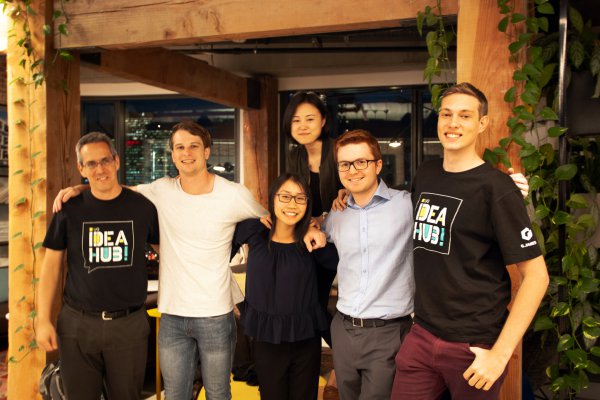 3. The connections
One of the first things I was told on this trip was to 'leverage your connections'. I had always approached the job market through the traditional route: Search for internships online, apply, rinse and repeat. Now I've come to realise how beneficial it can be to make connections outside of this process.
Tel Aviv stays true to its reputation as the 'Silicon Valley of the middle east' by hosting a myriad of events and talks (completely free) every night. Exchanging business cards with recruiters at some of these events and sending a few emails struck me as a much better way to stand out. Plus, you have the opportunity to hear industry professionals speak about interesting topics!
4. The food
Israel's incredible culinary variety is thanks to inspiration from various cultures. Here I found mixtures of many Middle Eastern and Mediterranean dishes, like shwarma (sliced meat) wrapped in pita bread, shakshouka (egg and tomato breakfast), and many more.
I singlehandedly went through at least a kilogram of hummus and tried so many new dishes that I can't remember half their names. Topping it all off with a week of celebratory jam doughnuts during Hanukkah, I was in culinary heaven. If you enjoy cooking or even just eating, I can't recommend this experience more!
5. The company
There's something about being in a foreign country with a small group of Australians that just brings you together. At the start of this trip, almost all of us were complete strangers to each other. By the end, I'm sure we've all formed friendships that will last far beyond the month we've known each other.
Eating, drinking, and travelling with my fellow Idea Hub students made this experience far more valuable and memorable than it could have otherwise been. I had never travelled alone before this trip, and I was quite nervous. Now I've realised that I wasn't alone at all!