Startups are hard. Like really, really hard.
But as a founder within the ilab Accelerator program, you are not alone. Many people are going through the same thing with their own startups—they're just not out talking about it.
When I took part in this year's six-month Accelerator program, I benefitted a lot both personally and professionally from my interactions, experiences and collaborations with other startup founders.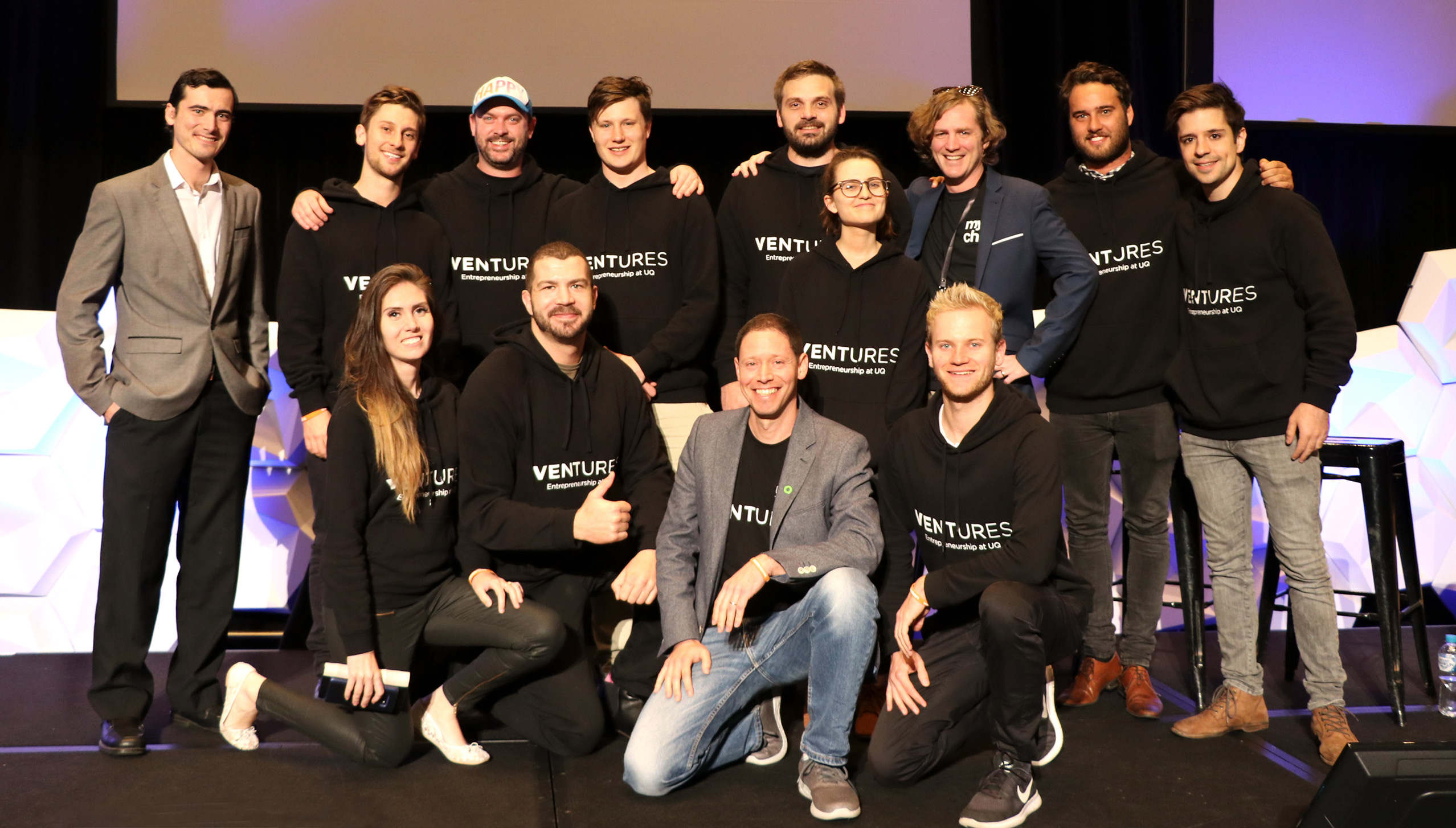 From the first day to the last, it was obvious that ilab founders do a lot to help other founders.
Be it technically: the cohort participating in beta user testing for co-founders David and Ryan of Paraspace – a virtual reality industry training company.
Be it for business tasks: Brandtools founder, Nick, creating instant business cards and branding packages for the cohort with his software.
Be it personally: Fiffy Solutions founder, Julian, taking a break from optimising building spaces to take a peaceful stroll with me around the UQ lakes to decompress.
One of my goals since leaving my last job as a chemical engineer was to surround myself with high-achieving, smart, driven people who are excited and driven by this abstract and game-changing thing that is entrepreneurship. ilab definitely provided this quality of people.
The ilab cohort also gave me the colleagues I would otherwise lack as a startup of just two or three people.
It's part of the magic of how ilab works. Founders rely on one another and it is through these collaborations where a community spirit is built. ilab inspired me.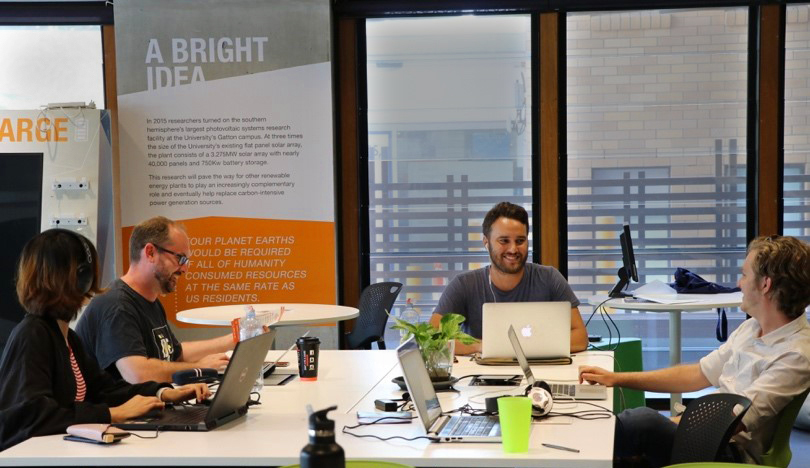 As I progressed through the Accelerator, I saw this cooperative spirit in action. It initially started between founders in my own cohort but then extended to the wider ilab community, creating new networks and connections between current ilab founders and the more established alumni. For example, Model Econ's co-founder Bernardo, from the previous year's ilab cohort, provided me assistance and guidance in the creation of engaging internship projects for students.  
Each Monday, ilab hosted a dinner and invited an established founder from the local ecosystem to speak and share their story.
I didn't realise how much entrepreneurs at public events or via podcasts censored themselves until I was able to compare talks with "off-the-record" speeches at ilab dinners. These dinners were much more useful to me than official events, because the details people typically omitted in public forums tended to be the most interesting.
The stories were also fun, especially when I heard about the 'near misses'.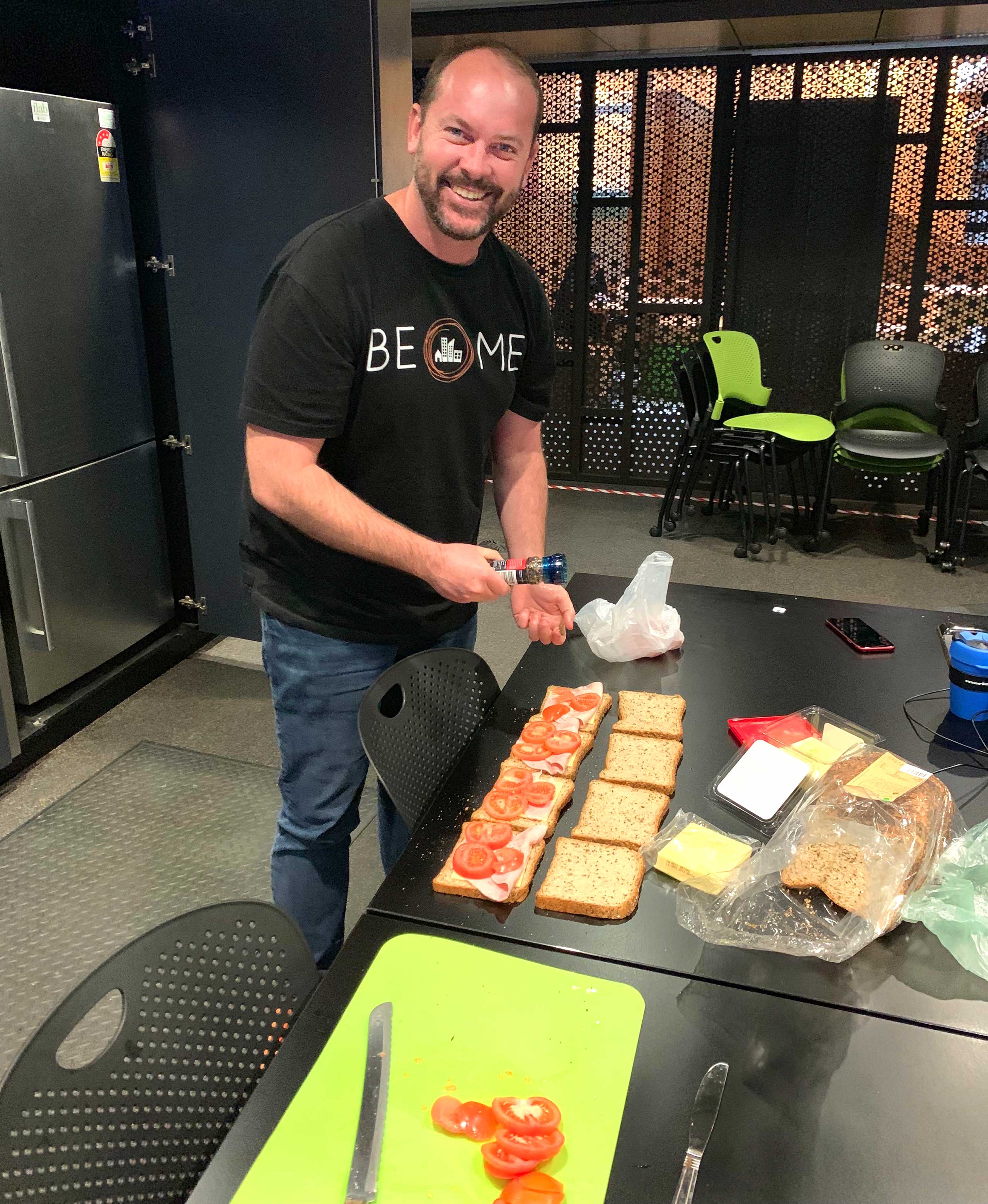 One startup shared a story of how they launched their beta-product, even though the system would crash when the customer got the robot to turn left instead of right. That was the beauty of listening to these frank and down to earth stories. You hear just how close to failure most of these successful Queensland startups came.
Talking about things that are going wrong with a group of successful founders who understand and are (or were) going through similar things was therapeutic. I wasn't alone.
The talks often ended with intense Q&A sessions, after which everyone shared sushi or some other healthy dinner (no beer or greasy food here). The speakers hung around too, talking to individual founders and exchanging contact information.
The ilab founder alumni are probably one of the largest networks in the Queensland startup ecosystem.
I didn't realise how extensive the network was until I attended the UQ ilab alumni event halfway through the Accelerator program, which had founders representing every UQ ilab cohort since the accelerator program first begun in 2012.
During the event there was brilliant energy, great conversations, friendships rekindled and new connections made. 
To date, ilab has supported over 400 founders through its programs and events. It is a special group.
ilab has run over 15 Accelerator programs, helping to create more than 200 startups. As a by-product of supporting startups for seven years, ilab has created its own alumni network.
As ilab continues to invest in their startups, this network only grows. It's valuable not just because of its size, but because its founders have such a strong commitment to helping one another.
Some of the earlier alumni are now pretty established; and, increasingly, the people founders want to reach are the ilab alumni themselves. ilab certainly helps to facilitate these introductions.

Even now that my time with the Accelerator has finished there's a natural tendency for us as ilab founders to stick together, because as well as sharing similar experiences from our six-month accelerator program, we have a lot in common as people (and dreamers).
Applications for the next ilab cohort open in October 2019. Those interested should subscribe to the Ventures newsletter to stay in the loop.
I look forward to seeing you and your startup becoming the latest addition to the growing ilab alumni network.
Startups are hard. Like really, really hard. Luckily, ilab founders do a lot to help other founders.
I encourage any student or alumni who is interested in entrepreneurship to join the UQ Ventures community.
---
Nathaniel founded Beome: a shared rental platform that allows like-minded individuals to find each other and rent a shared space.