Indian high school Summer Bootcamp
This July, 76 high school students from across India participated in UQ Ventures Discovery inaugural four-week Summer Bootcamp.
The 16 teams of Year 11 and 12 students used design thinking to develop and prototype a solution, before learning how to pitch and write a press release. Throughout the bootcamp, students from several Indian cities including Delhi, Bangalore and Mumbai were mentored by UQ Ventures staff.

On 11 July, the students from 14 different schools pitched their startup ideas to a panel of judges including UQ India's Principal Adviser Sagar Bahadur, UQ Ventures' Partnership Coordinator Emily de la Pena and UQ Commerce and Economics student Nikhil Dugar from Jaipur, India. 
The calibre of ideas created by the 17 and 18-year-olds was impressive and ranged from combatting the issue of nepotism in the Bollywood industry by establishing an acting academy to an Uber Eats-style peer-to-peer marketplace connecting budding chefs with people craving home-cooked meals.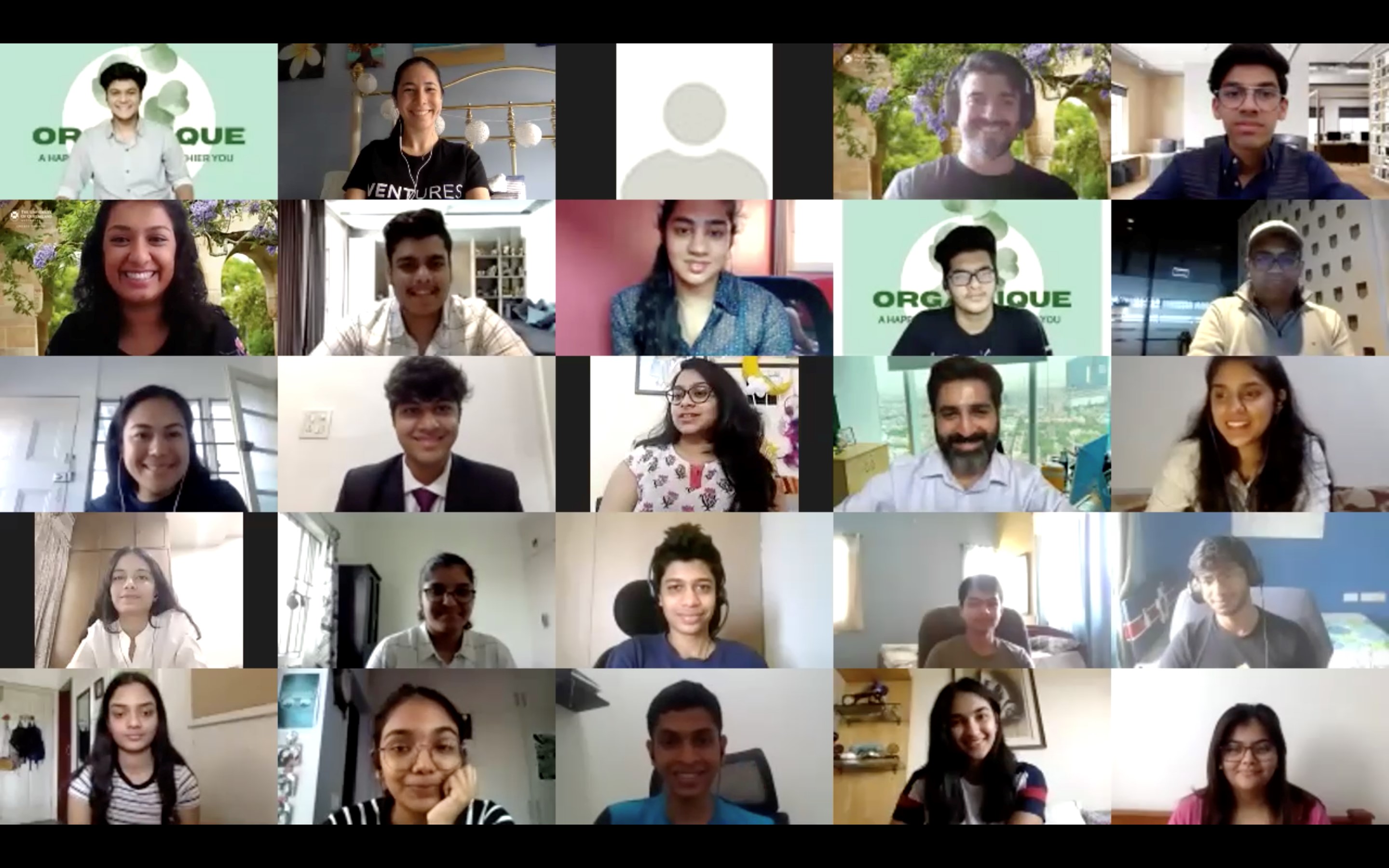 Ultimately, there could be only one winner. Oakridge International School in Bangalore pitched the winning idea of Sofia, an app designed to address India's financial literacy problem. The team of high schoolers (Simran Vaidya, Sehrish Ahmed, Shibi Sharma and Akshanth Gunda) plans to encourage corporations to fulfill their corporate social responsibility obligations by teaching financial literacy at high schools. Sofia is targeted at rural Indian youth but the team said they hoped to expand their services to adults in the future.

Judging panelist, Nikhil Dugar said Sofia was a great idea because he believed getting an early start on learning how to manage your finances was the best thing you could do in your life.
Shibi Sharma said his team was surprised to win.
"Because of the amount of competition we had, we didn't think we'd actually be able to have an edge over everyone. It was a learning opportunity for all of us, we learned a lot more about marketing than we previously knew."
The runner up was Legacy School Bangalore for their educational app Edlevate. Abhinav Shenoy, Nikhil Henry, Anannya Nair Rajesh, Shravan Nagaraj and Vaidehi Chourasia created Edlevate for rural students from government schools to provide them with accessible bite-sized educational videos.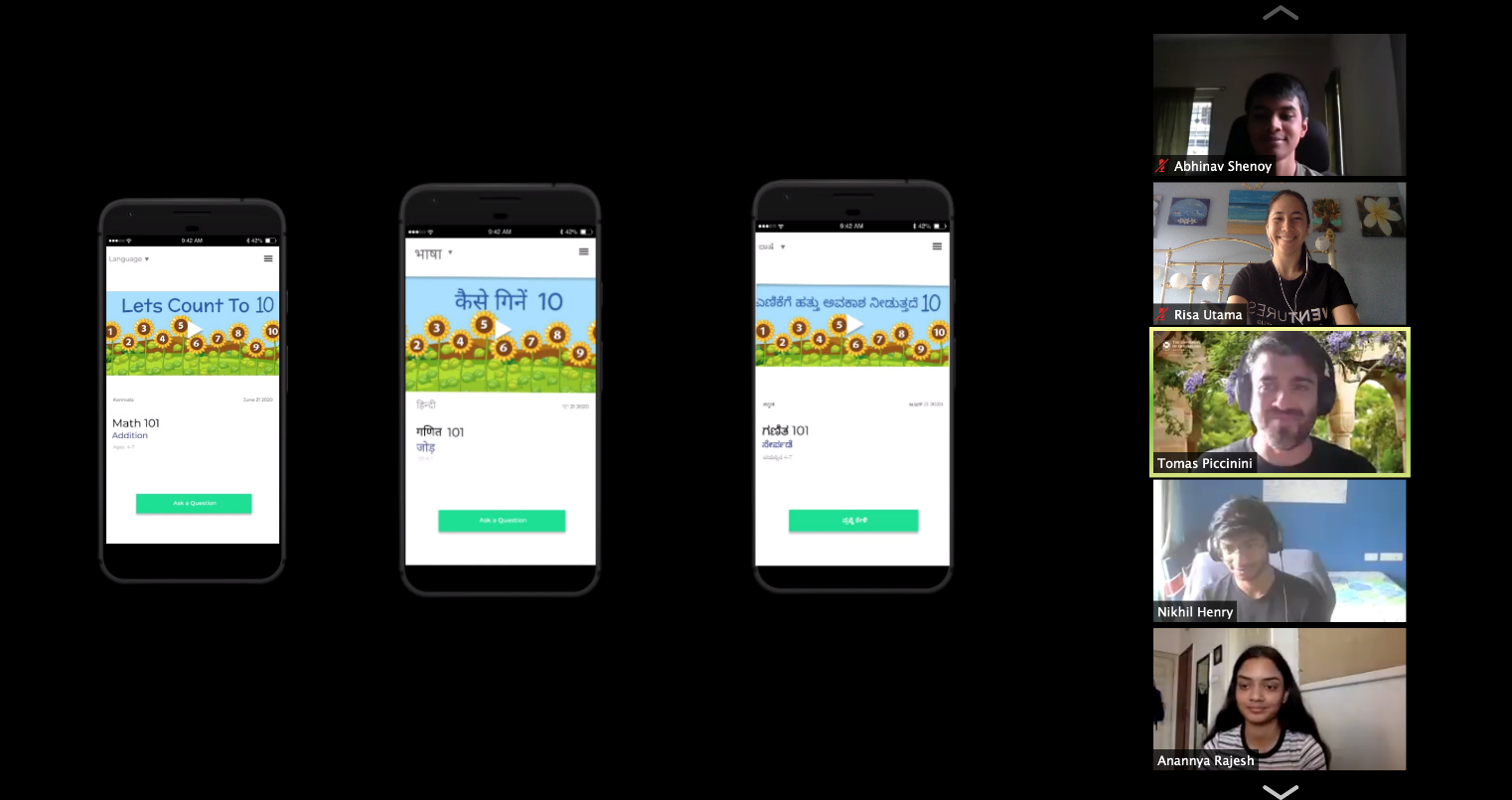 UQ Ventures' Partnership Coordinator Emily de la Pena said the team had designed an impactful solution that looked at the needs of the modern world.

Anannya Nair Rajesh said she found the opportunity really helpful.
"We learnt a lot about business and how entrepreneurs work."

Abhinav Shenoy said she also enjoyed the interactive style of the program. "It wasn't just one person teaching and somebody else listening, so it was wonderful."

The students' enthusiasm, attitude and curiosity shined in every session and UQ Ventures is excited to continue partnering with Indian high schools in the future.
---
Learn more about how your students can engage with our Ventures Discovery programs and book in your school today venturesdiscovery@uq.edu.au.