From ilab to Techstars: one startup's journey
Building a startup is a journey in itself. One that co-founders David Chaseling and Ryan Pousson embarked on when creating ParaSpace. But, how do you go from accelerating your startup at ilab to getting backed by one of the world's best accelerator programs, Techstars, in Portugal?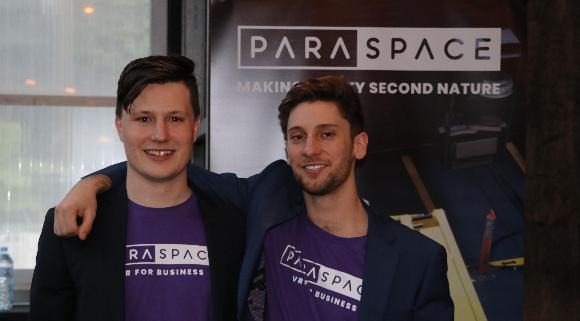 David and Ryan set out to create cutting edge VR simulations that are capable of simulating industrial catastrophes. So, what does it take to grow a startup to new heights?
Co-founder David Chaseling shares his journey with ParaSpace and his secrets to the progress they keep making.
The realisation of a startup idea
One major chapter of this story is the beginning, even before ParaSpace. I started my own business called Qualia Virtual: a software development business using virtual reality or augmented reality. That was where I brought Ryan on as an employee, who later became an equity partner in the company. We got along and worked very well together.
This is where the idea of ParaSpace began to take shape during a client project. From there, we started building a training simulation for a 'working safely at heights' course. As is often the case for startups, through our first-hand experience in the industry, we defined the problem (poorly designed and accurate courses) and how we could solve this.
This led to a switch in mindset and the realisation of our startup idea. The problem was much bigger than that company (Qualia Virtual). That was the turning point leading to ParaSpace. You would think that our previous business experience would put ParaSpace on the right track for success. Yet, we still felt that we had to learn and improve.
Preparing for ilab
As a bootstrapped business, we started looking at grants available, accelerator programs, and other options that would help us fast-track our business growth. We 'naively' applied to the number one startup accelerator in the world, Y Combinator.
We were a bit naïve at first, yet, there was a silver lining to this. We quickly learned from the best. What matters when applying to an accelerator, what questions are asked, etc. and it provided us with a roadmap for success.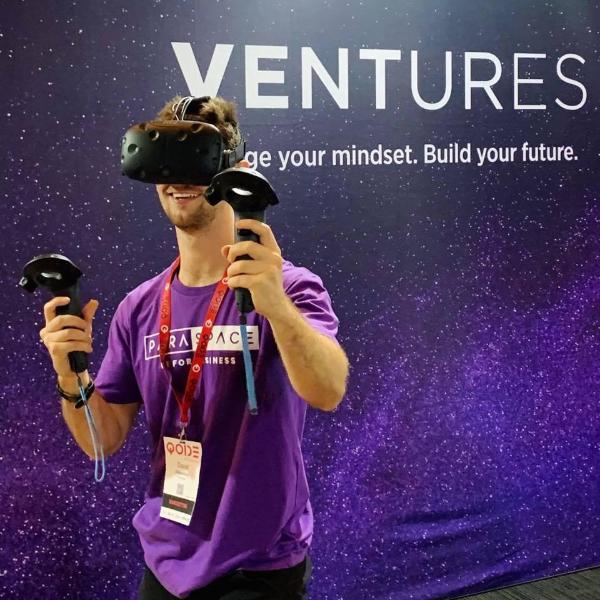 ilab Accelerator came soon afterwards. We were both alumni of The University of Queensland, and the accelerator felt like a better fit. Our company was still at an early stage, and we could make the most of the support provided to grow our product and company.
Our Y Combinator experience and lessons learned proved invaluable. We applied what we learned and did to the whole ilab selection bootcamp. In the end, we were super excited to get in.
Our journey to Techstars
In the same way ilab served as a stepping stone to get into Techstars. Techstars is a global organisation that helps entrepreneurs succeed. They accelerate startups, provide funding, run events (like Startup Weekend) and have a portfolio of 2000+ startups.
It's operating at such a high level. There's a lot more money on the line and a lot more opportunities. But at the same time, there's a lot more pressure. Some companies already had investments up to half a million dollars. Some were making $300K per month in revenue. So, we felt a bit insecure at first.
It took a couple of weeks for us to settle in and realise that the reason we were there was for us as a founding team. That's who Techstars trusted. The program itself was on another level. 'Mentor Madness' during the first month means meeting with some 110 mentors and a calendar full to the brim with workshops and meetings. An approach that, if draining, also offers a lot of value and opportunities to founders. With a network of 2000+ startups and 50 locations all over the world, the amount of resources and connections that Techstars has is absolutely insane.
Moving to another country added to the experience. Beyond taking part in the Techstars program, it also put us in a different frame of mind. We came to Lisbon for the business and found ourselves in an environment with fewer distractions and a constant focus on ParaSpace.
The inspiration for it came from our time with ilab Accelerator. While working alongside different founders, in various industries, we grew even more motivated. We would come in and see other founders hard at work. While working on entirely different things, they were all on the same path and all working hard for it. So, after the program ended, we knew that we needed to get back into that environment as soon as we possibly could.
In the end, even while we were exploring the European market, we decided to return to Australia. Because that's home, and that's where we keep coming back to and in a lot of ways. It's a great test market, and we're global by default!
Check out ParaSpace's website and follow their journey. And don't miss out on hearing from our new cohort of ilab Accelerator startups and join us online for the ilab Pitch Night, 19 August 2020.