Why should you AdVenture with a startup?
During the Summer break, Kunwar Singh, Bachelors of Engineering (Honours) student AdVentured to Cairns and learnt alongside a startup for four weeks. Read on as Kunwar shares his key learnings and experiences on the Ventures Cairns Startup AdVenture.
Written by: Kunwar Singh, Bachelors of Engineering (Honours) student
What is a startup?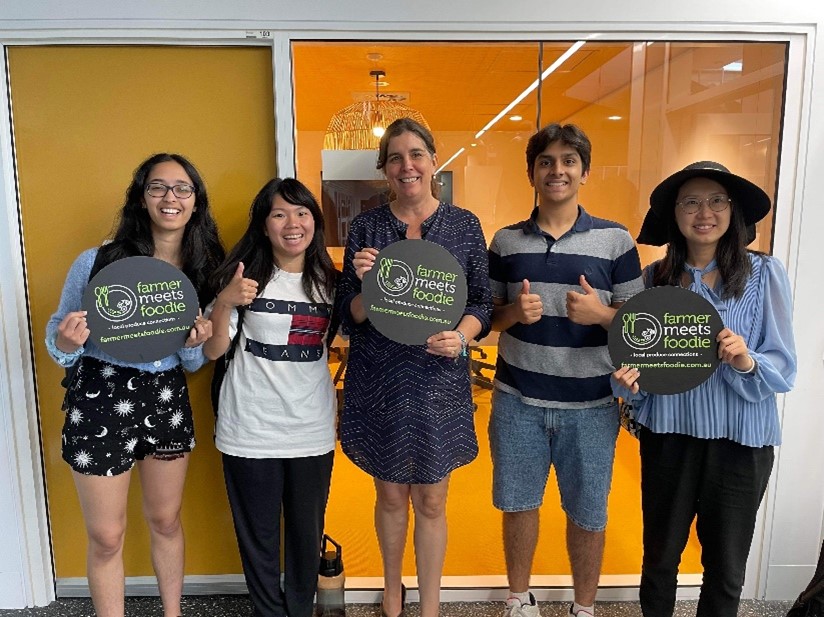 Some say it's a business in its initial stages, but I got to experience something more than that. I learnt that a startup is developing a unique product or service and trying to implement it into the market for solving problems, filling a gap in the market, and making it irresistible for customers not to use.
A beautiful concept really, but don't get it twisted, it requires immense amounts of time, effort, and frustration to get things running smoothly. These startups are rooted from innovation that is derived from an overlap of three main ideas: desirability, viability, and feasibility. This overlap is known as the sweet spot for innovation, which can generate a profitable solution and a sustainable business model. But as I learnt from diving into the deep end of the Startup AdVentures program, all that is just the first step in the giant rabbit hole of starting a business. However, I don't regret it at all.
Startup experience
The program was life-changing as it forced me out of my comfort zone and taught me valuable lessons that I personally will never forget. The fun and slightly scary thing about startups is that you never truly know what to expect. Nevertheless, I was lucky enough to be placed at Farmer Meets Foodie, an organization that tries to reduce the gap between the farm gate and a consumer's kitchen, by creating a virtual farmers market platform. I was assigned to the marketing team for the Farmer Meets Foodie but as a first-year engineering and computer science student, I was unsure if I had what it took to help the organization in the first place.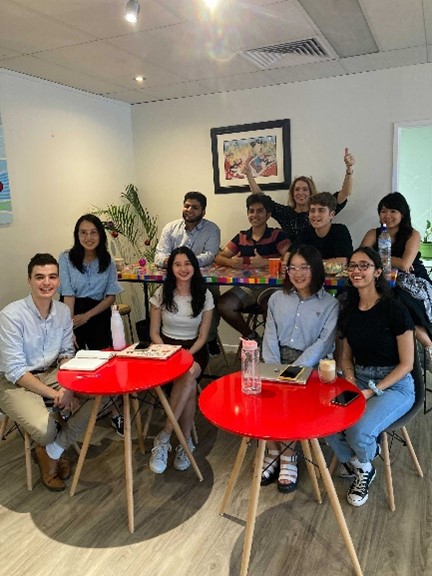 Despite having no marketing experience, I was able to tap into my hidden creative side and become a Canva and Klaviyo pro in no time. Not only did I find myself gaining new skills in content creation, market research and account planning, but I was also able to finetune existing skills like teamwork, time management and problem-solving. To further add, I was a part of Farmer Meets Foodie South-East Queensland and NSW expansion project which gave me a whole new perspective on business strategy and how useful data is to create suitable business models and testing procedures to further upscale the business. My main role was to undertake market research in defining scale in certain regions such as Cairns and Townsville and exploring potential delivery partners, to reduce the food miles our produce is traveling. Throughout the whole experience, I learnt how to develop a problem-solving mindset and not be discouraged by failure as it's a necessary process to learn and adapt to future circumstances.  
Networking events
The startup community in Far North Queensland is a welcoming community that is constantly developing and creating change. It almost surprised me how established and supported startups are in rural Queensland. The countless opportunities available are somewhat overwhelming but very useful. I would recommend future Adventurers to take part in the majority if not all workshops and networking events as each one teaches you a valuable lesson.
Exploring Far North Queensland
Although spending a month in your startup venture location, you will be surprised how fast time will fly so make the most of your weekends. Fortunately, during my time in Cairns, I soaked up every adventure possible, literally! Whether, it be snorkeling at the Great Barrier Reef, exploring the Daintree Forest, rock sliding at Josephine Falls or completing the dome obstacle courses, no weekend was left empty. So, I would encourage to go with a plan and make the most out of your trip to any destination.
It took me about the entire month to crawl my way out of the giant rabbit hole that is business innovation, but I am grateful for this once-in-a-lifetime opportunity. I have developed new skills and new perspectives by living a completely unique type of lifestyle and I can say with great confidence that I will be returning home as a changed young man that is keen to take on the world. I'm indebted to all those that taught me along my Adventure. I am also grateful for my wonderful co-adventurers that supported me along the way, as I will treasure these newly formed bonds for the rest of my life.