One of the largest startup conferences in Silicon Valley is coming to Australia – and The University of Queensland's budding young entrepreneurs are getting ready to talk tactical growth, fundraising and scaling-up.
Student founders from the University's startup accelerator program, ilab, will travel to the LAUNCH Festival in Sydney from 17 to 19 June.
Created by Jason Calacanis, one of Silicon Valley's most influential angel investors, the festival is set to become one of the standout events on Australia's startup calendar.  
LAUNCH features fireside chats with Silicon Valley technologists and pioneers, investor sessions and demonstrations of cutting-edge future technology. Startups will also be able to pitch for $100,000 in investment or participation in the festival's accelerator program in the United States.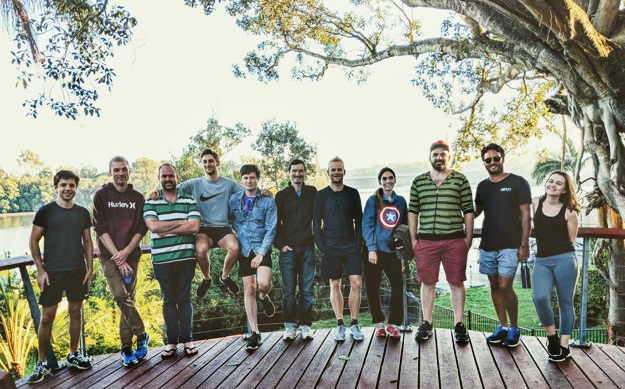 UQ is proud to be an official partner of LAUNCH Festival 2019, which Director of Global Engagement and Entrepreneurship Dr Jessica Gallagher said is a celebration of entrepreneurship and innovation.  
"We are delighted to help bring an event like LAUNCH Festival 2019 to Australia's burgeoning entrepreneurial ecosystem," she said.
"As part of our mission to ensure our founders are exposed to a broad range of inputs and networks, it is important for them to get out of their home town and to be exposed to new markets and ecosystems – LAUNCH is a great opportunity for that."
In Sydney, UQ startups will hustle alongside some of the top global innovators, expanding their networks to engage with new customers and to talk with potential investors.
"ilab alumnus Chris O'Hallaron was one of the winners of last year's LAUNCH Festival pitch event with his construction technology startup takeoffs.io," Dr Gallagher said.
"The University has a bold and diverse entrepreneurial community where students, staff and alumni are supported to flex their creative muscles and work together to solve global challenges.
"We wish our UQ Ventures teams the best of luck as they compete for Best Overall Startup." 
UQ Ventures teams going to LAUNCH Festival are listed below:
If you want to engage with these startups while they are in Sydney, please contact UQ Ventures Entrepreneur in Residence and Founder/CEO of Haystack, Mr Ran Heimann, ran@ilabuq.com.au.