For UQ graduate, ex-Army engineer and medico Dr Chris Jeffery, everything in his life so far has pointed to this moment: improving the outcomes for patients undergoing hand surgery.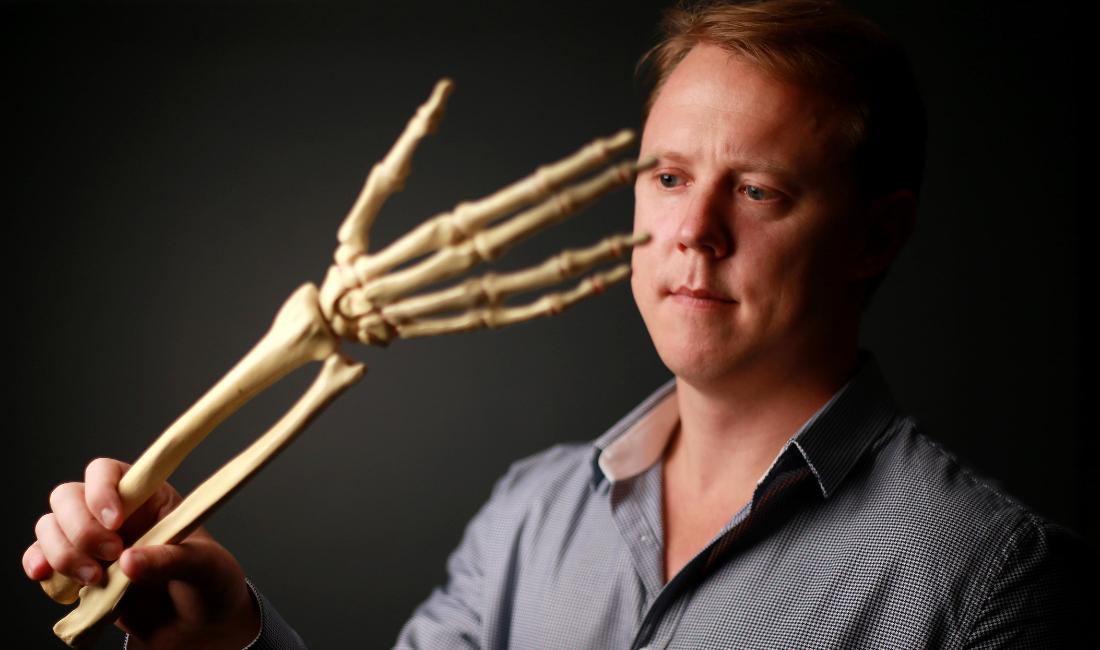 His training as an engineer, his management and leadership expertise, his experience on the battlefield, his founding of an anti-depression chocolate distribution company, his reinvention as headset manufacturer for the hearing-impaired, his employment in an orthopaedics ward – but, most importantly, his belief in himself and how he can help others. All have led here. 
And 'here' is the start of a new dream, producing world-leading devices for use in the most complex of hand surgeries.
"I know what it's like to rely on my hands and can only imagine how difficult and depressing it must be not to use them because of injury," says Dr Chris Jeffery (Bachelor of Medicine, Bachelor of Surgery '14, Graduate Certificate in Executive Leadership '14) who works as a registrar in the orthopaedic unit of the Princess Alexandra Hospital, Woolloongabba.
"I have seen manual workers unable to earn a living, athletes forced into inactivity, and children traumatised by wires sticking out of their hands as they recovered from hand fractures.
"I thought there had to be a better way."