Teams rose to the challenge at The University of Queensland's Ventures Validate (previously known as Startup Academy) final pitch event. The event concluded a two-month growth program for budding entrepreneurs, with a share of $10,000 awarded to the four top teams.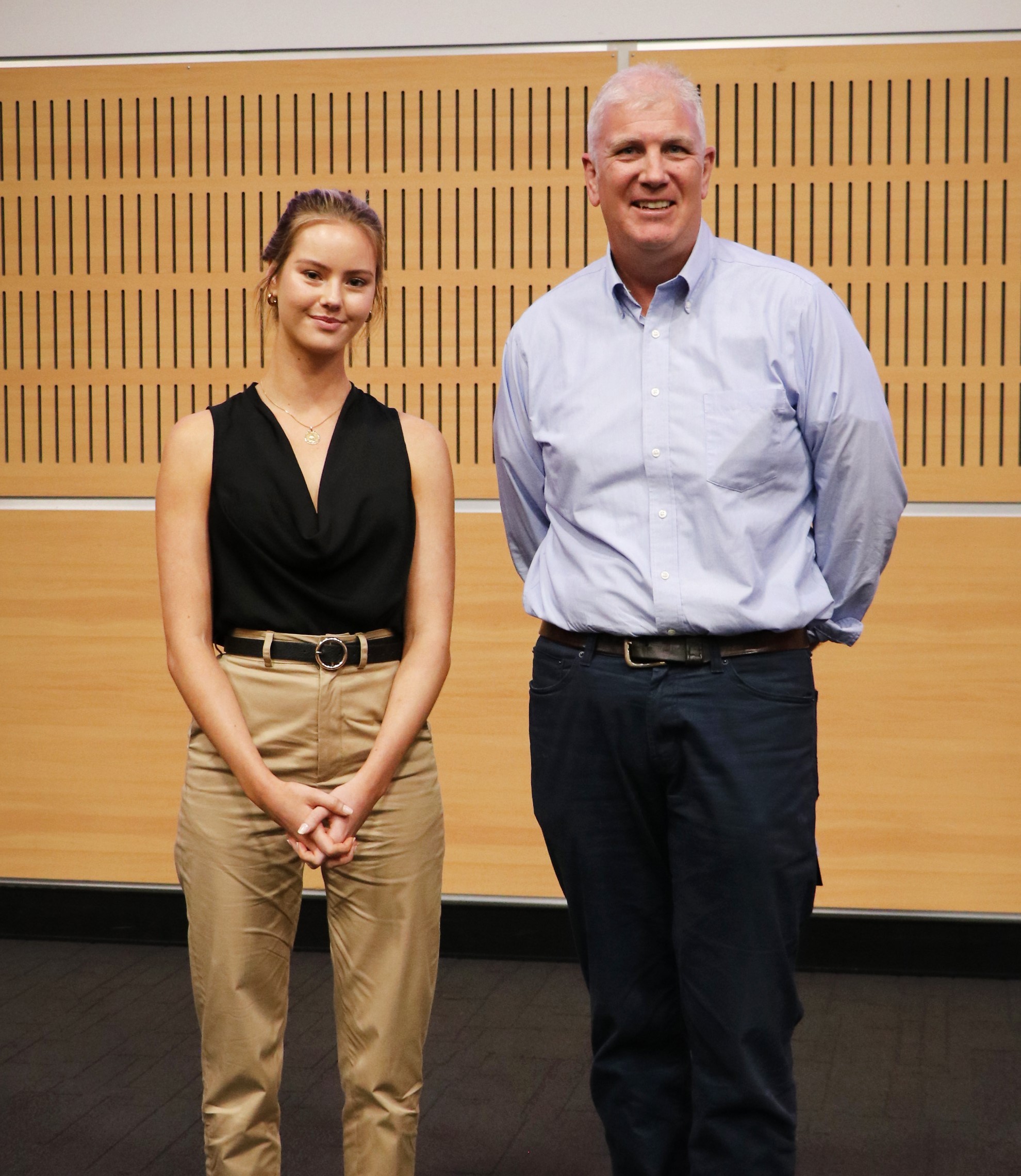 Bachelor of Advanced Business (Hons), Lara Berge, took first place with her startup, Hirely, an everyday dress rental solution to reduce fashion consumption and make fashionable garments available to everyone.
Hirely is a subscription-based designer rental platform for young professional women. Subscribers are given a point allowance to spend on luxury garments and accessories for work, casual and cocktail attire.
Lara's mission is to revolutionise the way women view their wardrobes, putting an end to the world's second-largest pollutant, textile waste, through the sharing economy.
"The program itself has allowed me to gain a unique perspective, and become attached and loyal to the problem, not the solution," Lara said. 
As a logical next step to gain further advice and take more action toward building her startup, the experience of winning the Ventures Validate program has inspired Lara to continue pursuing Hirely's mission through UQ Ventures' startup accelerator, ilab.
Validate, a Ventures initiative, is a ten-week program where participants focus on validating and testing their product-market fit and developing a sustainable business model. Participants conduct 100+ interviews with their potential customers, guided by leading entrepreneurs, innovators and industry mentors.
This semester, the Ventures Validate program ran entirely online for the first time. This created new hurdles for participants in terms of interactions and not being able to meet in person. Maintaining motivation was always going to be a challenge! Every team had to bring and create their own energy to move forward. Several teams were able to develop prototypes and MVPs that were functioning and already generating profits by the end of the program. A group even started a crowdfunding campaign.
Tomas Piccinini, Ventures Program Officer, was thrilled to see the results.
"Despite the added difficulties and challenges, we saw one of the most committed and engaged cohorts in the past years," said Tomas.
"I expect great things from these teams. They were able to go out and validate their markets while in the middle of a pandemic.
"They had to believe in themselves deeply, accept the context, and look for the opportunities that a crisis this big created.
"I am very impressed by their growth throughout the program and very proud of how far they've come."
Echoing Mr Piccinini, was Nimrod Klayman, Head of Ventures. 
"I was impressed by the quality of the pitches and the hard work that the students dedicated to validating their ideas and leaving their comfort zone to talk to customers," he said.
"I was also pleased to see female founders took three out of the top four winning prizes!"
Places
1st: Hirely. Lara Berge. $4000.
Everyday dress rental to reduce fashion consumption and make fashionable garments available to everyone.
2nd: Safe Send. Nathaniel Dracakis. $3000.
Reducing the risk of fraud or scams when buying second-hand products online.
3rd: Flowers for Bugs. Jessa Thurman, Jessica Bugeja, O. Adiamo, Jessica Vonpein, Roger Tang, Annaleise Wilson. $2000.
Creating sustainable ecosystems for bugs in farms to be used as pest control mechanisms.
4th: One for You. Merryn Strange. $1000.
Increasing awareness and resources for First-Aid education.
Like Lara, these teams can now set their sights on growing their products further, and pursuing the Ventures adventure by applying to the ilab Accelerator.
---
Apply for ilab Accelerator 2021
Applications close Thursday 29 October, 12pm.