CEO and founder of the World's Biggest Garage Sale, Yasmin Grigaliunas, wants to turn around the 'take, make, dispose' mentality of goods in Australia and have everyone give one second-hand item for Christmas.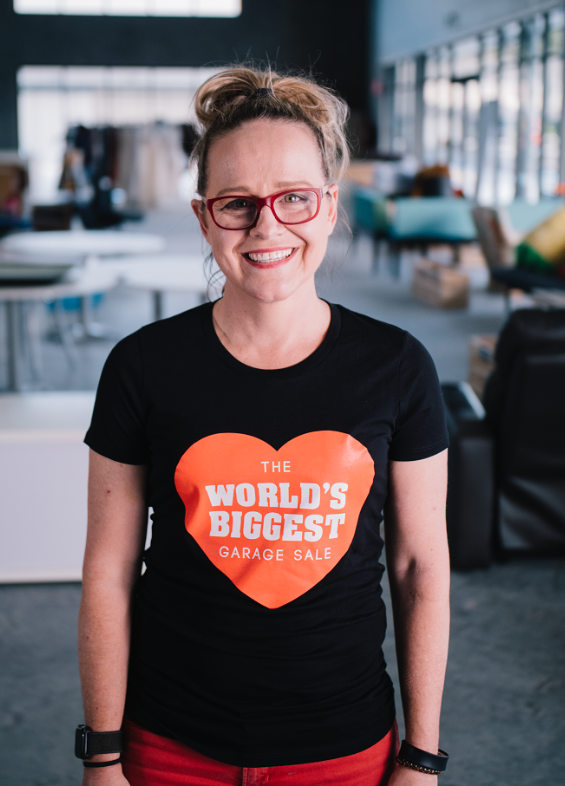 Launched in September 2017, the World's Biggest Garage Sale mission is to reduce, reuse, recycle and repurpose, giving 'second life' goods a second chance. 
The startup is a high-impact venture currently transitioning from a startup to a scaleup, with the company growing from six to 28 since the start of COVID-19.
The transition to a scaleup is most critical for the success of ventures. In a fly-on-the-wall study, a University of Queensland team is investigating the transition of the startup, as part of an Australian Research Council Discovery Project.
Ms Grigaliunas has adopted the UQ team into her business's working model.
"The UQ researchers dial into our daily meetings, and they study our organisation around entrepreneurship," she said.
"From a partnership perspective they get to see what goes on under the hood of a thriving startup to help us identify what the key success measures are of a business like ours as we scale our journey in entrepreneurship, and beyond!"
Ms Grigaliunas said the first business donations came from the community as people wanted transparency in their product and to see the supply chain of how their goods got repurposed.
"Our stock comes from a surprise chain!" said Ms Grigaliunas.
"We take in imperfect products from businesses like Officeworks and recover them and bring new life to products, prior to then repurposing, rehoming, renewing and even reselling them on."
50 per cent of the World's Biggest Garage Sale hires are from vulnerable or high-risk groups.
The startup's philosophy printed on the back of their t-shirts is People, Planet, Purpose. Ms Grigaliunas says a key part of the World's Biggest Garage Sale is growing its people as well as growing the business.
"We really look for that different ability – for those people who may not normally rise to the top of employment decisions when they go for interviews."
"You can come in here – fail fast – make and breaks things, explore and innovate, and do so in an agile environment that allows you to have a bit of creative licence around the work that you're doing."
Give #OneSecond this Christmas
---
Watch UQ Ventures 'Ask an Entrepreneur' series featuring Ms Grigaliunas and other successful founders answer difficult questions such as, are you making money yet?