Article by Alek Zganec (UQ Writing, Editing and Publishing student)
Ashley Hanger, the woman behind startup Stripped Supply, talks about her journey with UQ Ventures and how she's helping young adults with diabetes get their medication on time.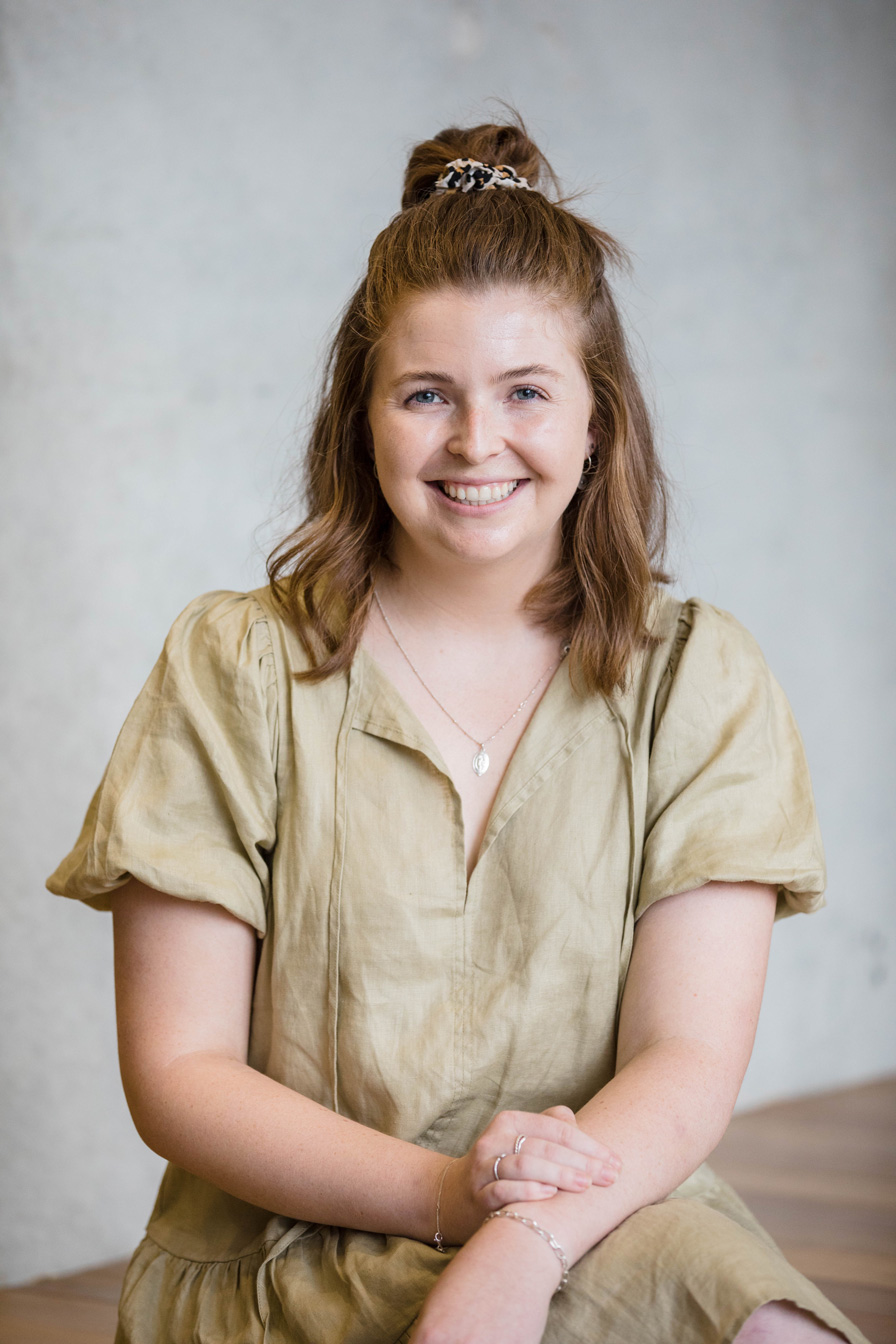 UQ journalism and communications graduate Ashley Hanger started a fully-fledged business from a social media community of young diabetics. 
The first of its kind in Australia, the subscription service automates and delivers supplies to diabetics across the country, minimising the physical and mental effort needed to manage daily medication.
Despite her lack of experience in pharmacy or health technology, Ashley has proven that anything is possible with a self-assured mindset and the right supportive network.
Ashley talked to UQ Ventures about her startup story and offers some advice to aspiring entrepreneurs. 
How did you go from journalism student to entrepreneur?
I studied journalism at UQ, but I've wanted to be a journalist since I was 10 years old. I wanted to have a job and a career that has purpose and to help people in some way, and for me telling stories was my way of doing that. For two years I was writing stories about other people starting their own businesses; I never dreamed that I would soon become one of those people. As a journalist I worked with a colleague who had diabetes and I would often try to pick her brain because my partner, Tristan, also has diabetes, and I hate asking him to educate me about it. One day she told me that she had to go to the pharmacy every two weeks to pick up her medication… and I saw this as a major inconvenience. Why did she still have to do this in 2021 when so much of our lives are ordered online and delivered directly to our homes? This was when the initial idea for Stripped Supply popped into my head. I sat on the idea for 18 months and moved to a marketing job in that time. Then I received an email from UQ Ventures saying they had these programs available, and I went along to a session and realised that I could make something of my idea. From here, I started talking to more people with diabetes and realised that they all had the same troubles with organising medication that Tristan and my colleague had. And that's how it started.
What have been the biggest challenges in getting your startup off the ground?
With any startup or business, you often only seem to have challenges. For me, my biggest challenge was that my business is in a field that I had no experience in at all. My business is in the diabetes and pharmaceutical space; yet my undergrad was in marketing and journalism. So, one of the biggest challenges has been understanding the pharmaceutical industry, which is an industry stuck in the past – it's really anti-change. They don't like outsiders coming in. Now that I've broken into the industry, formed relationships and found my people, my biggest challenge is now not having control over all elements of my business. Essentially, Stripped Supply is a medical dropshipping business. I'm not the one packing the boxes (we have a centre in Sydney), so having to manage that and make sure everything is done correctly is a major challenge.
Ashley explaining Stripped Supply for Ventures Founders Series
What key things has the experience taught you so far?
The main thing I've learned is that it doesn't matter what skills you have if you have a source of passion. If you're passionate every single day, you can overcome most weaknesses. The people you need will gravitate towards you, because they can see that what you're doing comes from a place of passion and not from a place of power. I didn't necessarily have all the right set of skills (initially not knowing anything about pharmaceuticals), but because I felt so strongly about this business idea and about helping people living with diabetes, it drove me and kept me going every single day.
How has UQ Ventures helped you build your business and how valuable has their support been?
Invaluable! Stripped Supply simply wouldn't have been possible without UQ Ventures. I doubt I would have learned the same breadth of skills if I hadn't gone through the Ventures suite of programs, which start with the fundamentals of entrepreneurship and go through to the accelerator program where you're supported to build a startup. I think it is a hub of knowledge with a far-reaching network… they just know everybody!
What advice would you give to aspiring female entrepreneurs?
I'm a chronic people pleaser, and something I learned along the way is that Stripped Supply is mine. And I don't need to take on every little piece of advice that people give me about my business. It's okay not to follow what some people say. It's perfectly fine to go in a different direction if your gut and your heart is telling you to do so. Another thing that I wish someone had told me at the beginning of my journey is to trust yourself, even though at times it feels like there's no way you can possibly do this. Keep reminding yourself that you can do what you've set out to do and let that reminder act as fuel to keep you going.
What do you think are the top trends in health technology for 2022?
I see a big drive towards subscription models, particularly in automation, so automating PBS drugs for example. I also see a big shift towards preventative health, especially for young people in their 20s and early 30s. I think we're realising that we need to take care of ourselves now because our bodies will torment us later in life if we don't. Another shift I see in every industry, including the health industry, is towards sustainability. Which is sort of hard because everything is wrapped in plastic. But I think I can see next-gen healthcare trying to make a bigger effort in making products and packaging them in ways that are more sustainable so that products can be more easily recycled. Those are the three biggest trends I'm seeing right now.
Stripped Supply won 2021 Ventures ilab Accelerator Pitch Night.