The 'blue ocean' between banks and payday lenders is proving to be a golden pond for Brisbane-based personal lender Jacaranda Finance.
Your car engine carks it. You need to fly to a friend in need. Or the insurance excess from hitting that kangaroo in a hire car is beyond your rainy day fund. When you're caught short, borrowing from the banks can be glacially slow or your credit score may not be up to scratch. Meanwhile, many payday lenders come with a high price and short repayment schedules. Ten years ago, Jacaranda Finance saw a gap in the market and has since gone on to become an Australian fin-tech success story.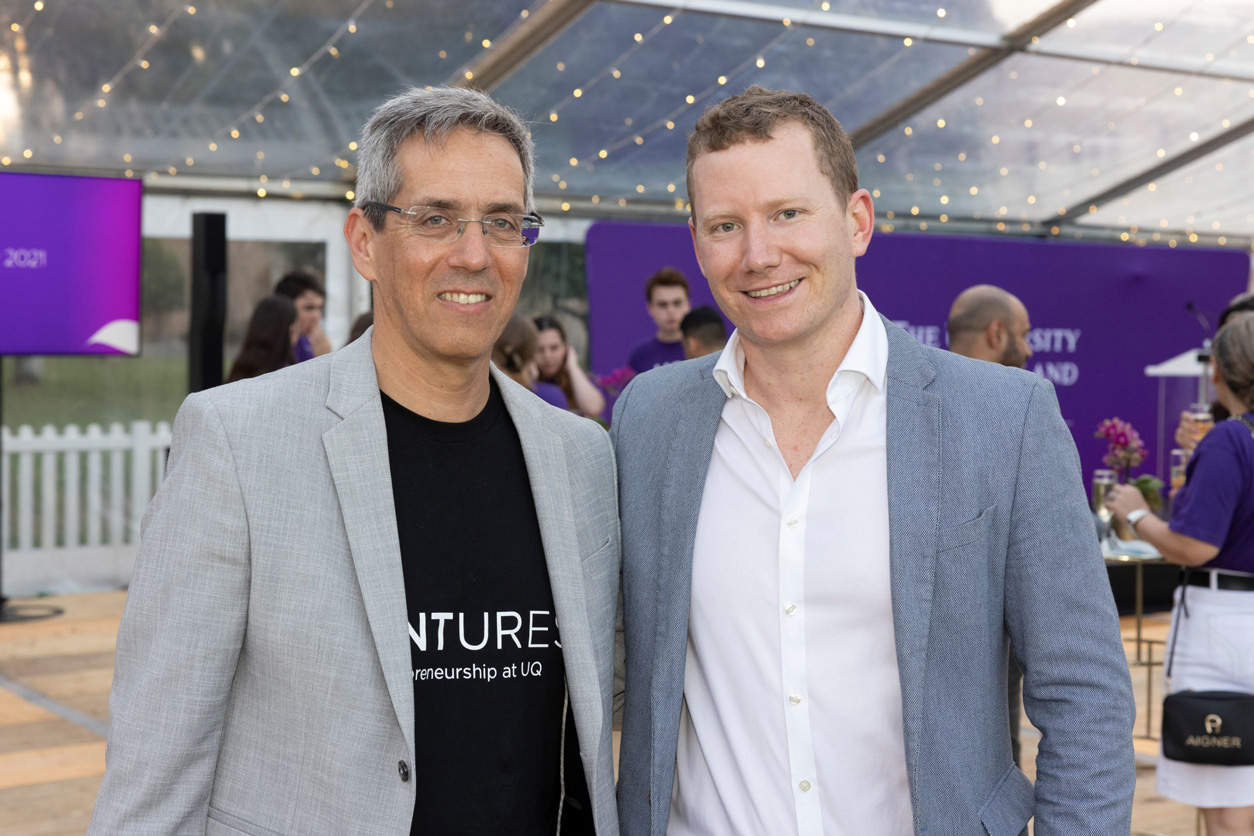 Founded by UQ alumnus and entrepreneur Daniel Wessels in 2013, when he was 24 years old in his parents' basement, Jacaranda is now an executive showcase for the 'blue ocean' strategy. Or, in Daniel's words: "A lesson for any entrepreneur on the benefits of value innovation".
"In a red ocean, you compete in an existing market to beat the competition and exploit existing demand but in a blue ocean, you serve new market opportunities and the deeper potential of the marketplace that hasn't been explored yet," Daniel said.
"Jacaranda identified a clear market gap that was very poorly served, inspired by the idea that every Australian deserves a fair go at finance."
Daniel describes the loan market as a spectrum with the banks at the top end, providing low-rate loans over longer periods to borrowers with strong credit histories. At the bottom end, payday lenders offer high-rate loans or wage advances over shorter periods to borrowers with poor credit histories. Jacaranda sits in the middle.
"We created a more attractive loan product that gives Australians a shot at borrowing money in a fast, fair and responsible manner that has some breathing space," he said.
"We're faster and more inclusive than the banks but afford clients the same level of responsibility and care. Our aim, regardless of the outcome of your loan application, is to help you move forward in life by offering quick outcomes and painless processes."
Daniel said Jacaranda provides personal loans of $1000 to $15,000 over up to 36 months with a 100 per cent online process that is both easy-to-use and fast. The strategy has enabled the business to become a 'big fish' and to compete with established, recognised brands in the finance sector. Today, the company is building a loan book towards $120 million and processes thousands of personal loan applications per day.
While value innovation drove the business in the first place, it is tech innovation that now keeps Jacaranda in front. An in-house, self-developed underwriting platform is the company's 'secret sauce' according to Daniel, Business News Australia's young entrepreneur for the past three years in a row.
"The key to the company's success so far has been an emphasis on user experience and leading digital trends," he revealed.
 "Right now, it's all about revisiting what we have in place and improving on what's there as well as introducing new technology.
"Just because it's working doesn't mean we can't be more receptive to our customer's needs. You don't stay at the front by being complacent."
Ultimately, this approach appears to be paying off. By using technology to speed up the process of applying for much-needed finance, Jacaranda has revolutionised the concept of fast, fair and responsible short-term lending.
As Daniel continues to focus on harnessing new and better tech, he is not resting on his laurels. Along with Jacaranda Finance Australia, he is expanding Jacaranda's lending operations internationally, with New Zealand and South Africa high on his list of priorities.
"We're not setting any limits on what we can achieve. Jacaranda has a truly exceptional team made up of people who share in my original vision to be better, and fairer," Daniel said.
"It's a terrific time to be alive in the fintech space! The pace of change is magical and we intend to lead it."
---