Two UQ alumni and pioneers in the Australian FinTech industry have generously donated funds as part of UQ's Giving Day to help UQ's future entrepreneurs take their ventures to the next level.
UQ Master of Business Administration alumnus and Director and Founder of Integ8 Investment Group Jason Titman and wife Tanya Titman, Head of Strategic Innovation at BDO, donated $30,000 after making the UQ Founders Pledge.
Their donation – the first at that level from a UQ Founders Pledge member – sparked the creation of the Ventures ilab Accelerator Fund for UQ Giving Day.
"The world needs more problem solvers, innovators and doers to challenge the norms and create change," Mr Titman said.
"I'm excited to see the impact and positive change created by entrepreneurs and to support programs like the Ventures ilab Accelerator which make this a reality."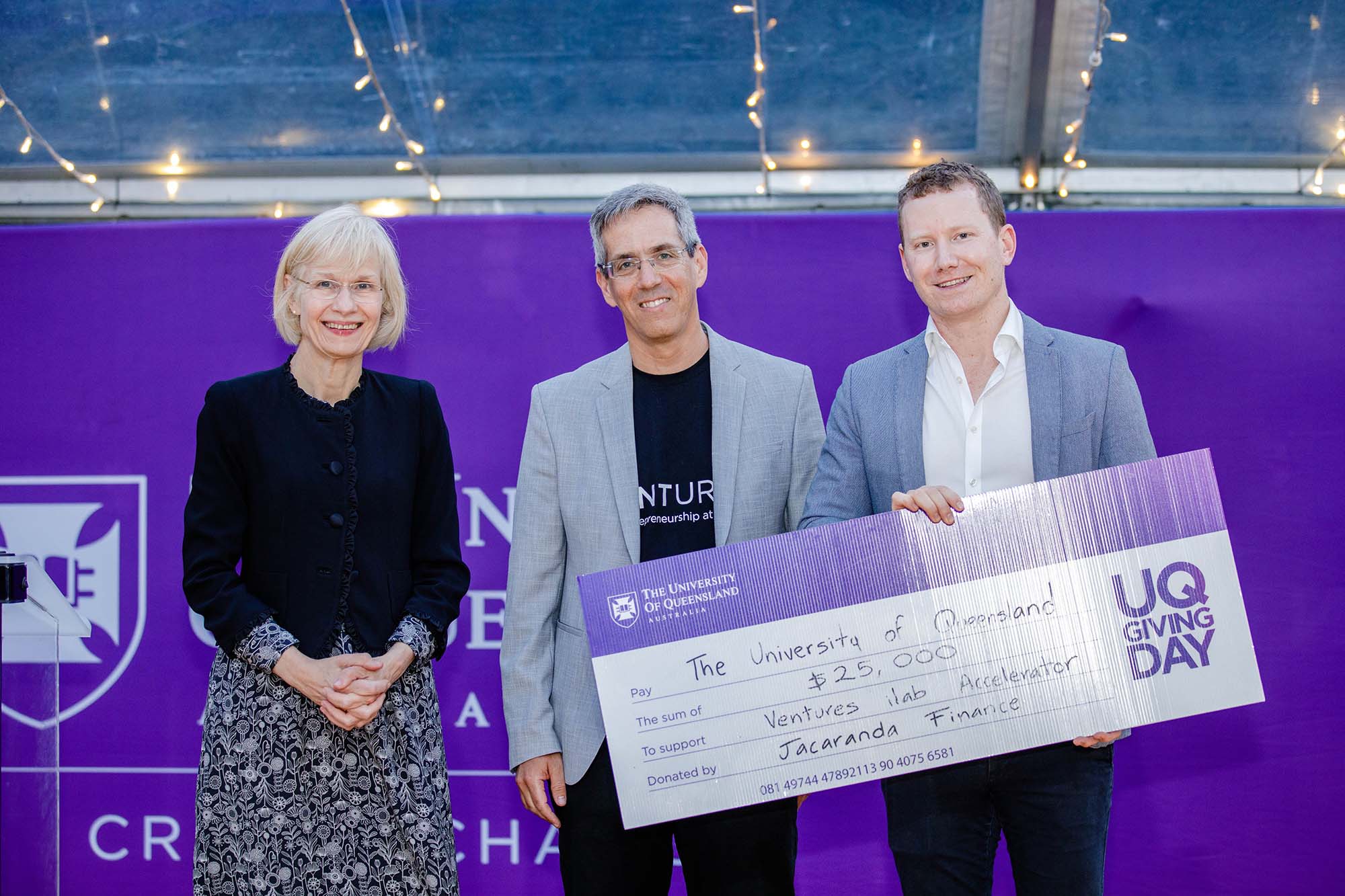 UQ Bachelor of Business Management alumnus and co-founder and CEO of Jacaranda Finance Daniel Wessels then made a lead gift of $25,000 to kickstart the ilab Accelerator Fund on UQ Giving Day.  
Mr Wessels, who has won the Australian Young Entrepreneur of the Year Award in the Finance sector for the past three years, strongly believes in the importance of supporting the future generation of innovators and entrepreneurs.
With his donation, he hopes to inspire students to learn to think innovatively and successfully launch their startups. 
Along with these donations, other founders, alumni and friends of UQ have raised a total of $84,912 for the Ventures ilab Accelerator Fund in 2021, which will allow more aspiring founders to participate in the program.
Ventures ilab Accelerator – one of Australia's longest-running accelerator programs – provides current UQ students and recent alumni with $10,000 in equity-free funding as well as mentoring and coaching to accelerate their startups to market.
---
The UQ Founders Pledge allows our entrepreneurial community to partner with UQ to create a shared vision for the future.
---
With a growing number of UQ alumni undertaking highly successful ventures, the UQ Founders Pledge is an opportunity for founders to join and give back to the UQ entrepreneurial community in a meaningful way.
Join the UQ Founders Pledge and create change in the right way for you.