After seeing those close to her struggling to obtain higher-paying jobs post their degrees, UQ student Harshita took her own biotechnology experience and brought to life her startup idea, Guardians of Biotechnology.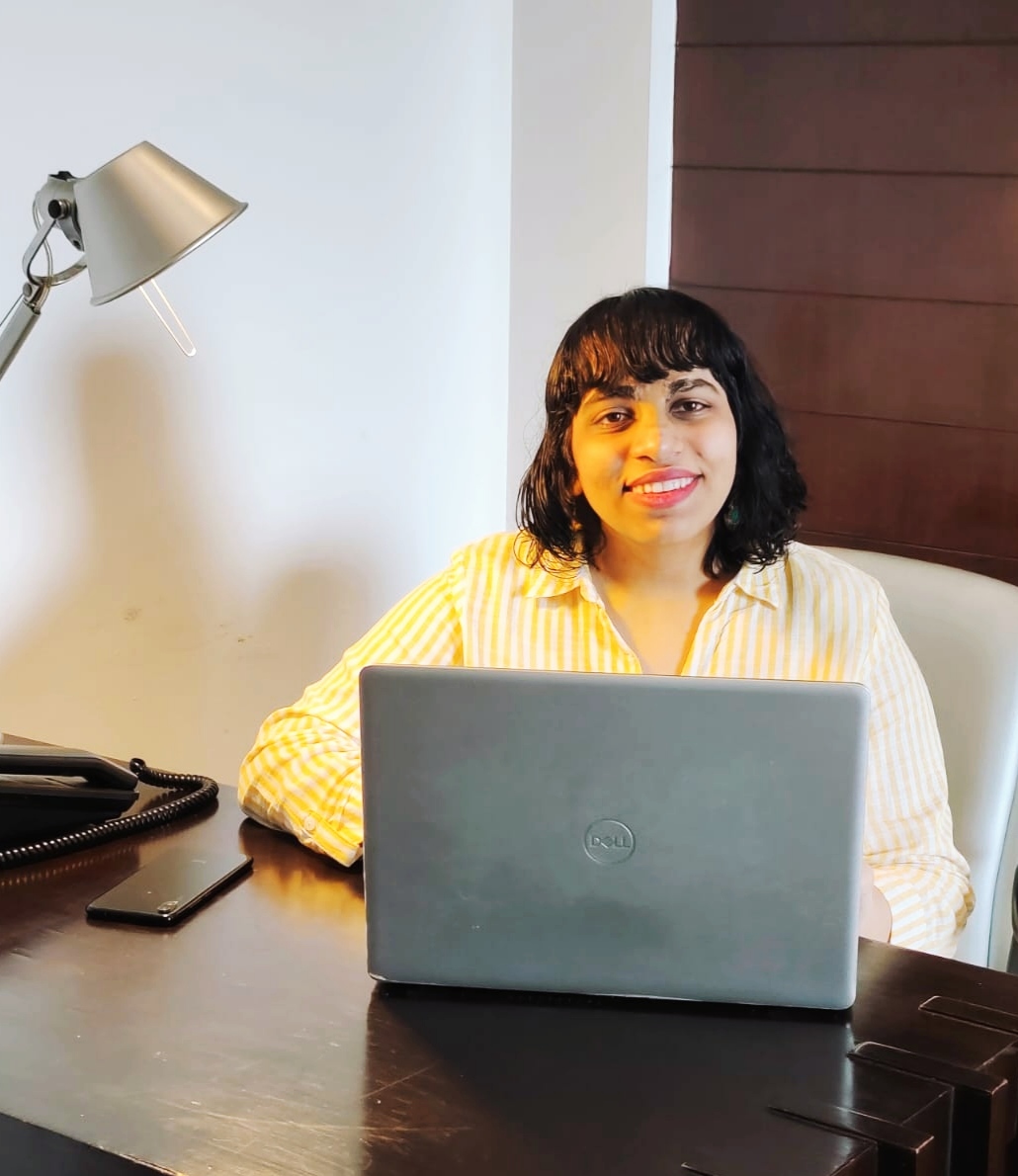 Master of biotechnology student Harshita Rupani was awarded 'Best Business Idea' at the Semester 2 Ventures Curiosity online program for her startup idea.
Guardians of Biotechnology is a one-stop shop for life science students all over India to help them develop their employability and translate their inventions into industry-based solutions.
The startup aims to offer practical and industrial training during summer and winter breaks, a funding platform which matches investors with students, and consultancy for the commercialisation of ideas.
The origin of the startup came from Harshita's heartache seeing her friends trapped in low paying jobs even after being highly qualified.
"My startup aims to bridge the gap between industry and academia, which is huge within the Indian life sciences sector," Harshita said. 
"In planning to leave India last year and starting virtual studies at UQ, I realised that the Indian biotechnology curriculum lacks to impart the practical and soft skills that are needed to secure a job in the biotechnology industry." 
Through the Ventures Curiosity program, students like Harshita have the chance to learn core entrepreneurial skills, connect with like-minded students from across the University, and form and test their early-stage ideas.
"I interrupted my studies this semester due to border restrictions in Australia and was looking for some extra-curricular activities to participate in during my break," Harshita said.
"The Ventures Curiosity program stood out to me, because I have always been fascinated by entrepreneurship.
"I thought the program would be a wonderful opportunity for me to meet other people who share similar interests."
Ventures Curiosity was held both online and in-person in Semester 2 of 2021, bringing more opportunities to students, like Harshita, who were unable to participate in-person. Doing so also enabled her to participate in more than one program and expand her existing skills.
"Based on my amazing experience with Ventures Curiosity, I feel that it can be life changing if given the chance," Harshita said.
"This program played a huge role in getting me an internship with neurotech startup Unwired India, which I have today – it also encouraged me to follow my dream of being an entrepreneur."
Harshita is now employed as a Media Officer by UQ Biotechnology Society.
---
Like Harshita, you can begin your entrepreneurship journey in 2022.
Join our newsletter to stay up to date for our Ventures program dates
Ventures Curiosity Semester 2 Winners:
Best Business Idea (Online)
Harshita Rupani
Guardians of Biotechnology – a one-stop shop platform for life science students all over India to help them develop their employability.  
Best Business Idea (In-person)
David Gaul and Kiyan Kozaric
Autonomous Landmine Detector – a protype robot that can detect landmines.
 
Most Creative Idea (In-person)


Ramprakash Ananthapadmanaban and Vinod Kumar


Celsius – an e-suit which maintains body temperature for all temperature conditions.
 

Best Pitch Delivery

(In-person)




Svetlina Vasileva, Yohan Wards, Joshua Wilson, and Nathan Smits




CarFree CareFree – improving air quality and engagement in local communities by restricting car access monthly to primary business sections in suburbs.