Three young Queenslanders are set to make their mark on the solar system by designing space rocket parts bound for orbit.
After meeting at university, Andrew Uscinski, Michael Douw and Benjamin Dodd began their start-up company Valiant Space while they were students at The University of Queensland.
Now the trio build thrusters that are destined to be sent into orbit onboard billionaire Elon Musk's SpaceX to manoeuvre small satellites in space.
How do the space rocket thrusters work?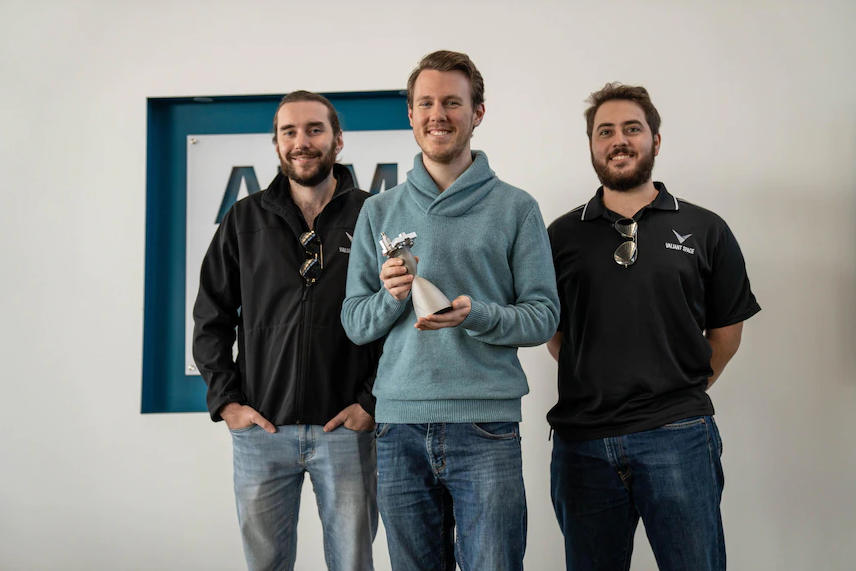 Company space CEO Andrew Uscinski used an analogy to explain their aerospace engineering operation.
"You've got your big rockets which launch satellites into space like SpaceX — that's like the 737 that takes you to Sydney," he said.
"What we provide is the Uber from the airport to your hotel.
"The thrusters are the engine of satellites moving them from A to B."
Read the full article on ABC News
---
This article was originally published on ABC.

Valiant Space participated in the 2020 Ventures ilab Accelerator program. During this six-month program the team of engineering students, including Andrew Uscinski and Michael Douw, received mentorship and were awarded $20,000 to accelerate their startup.