Every year, Ventures marks International Women's Entrepreneurship Day with a celebration that brings together women from the UQ community to network and join in the festivities.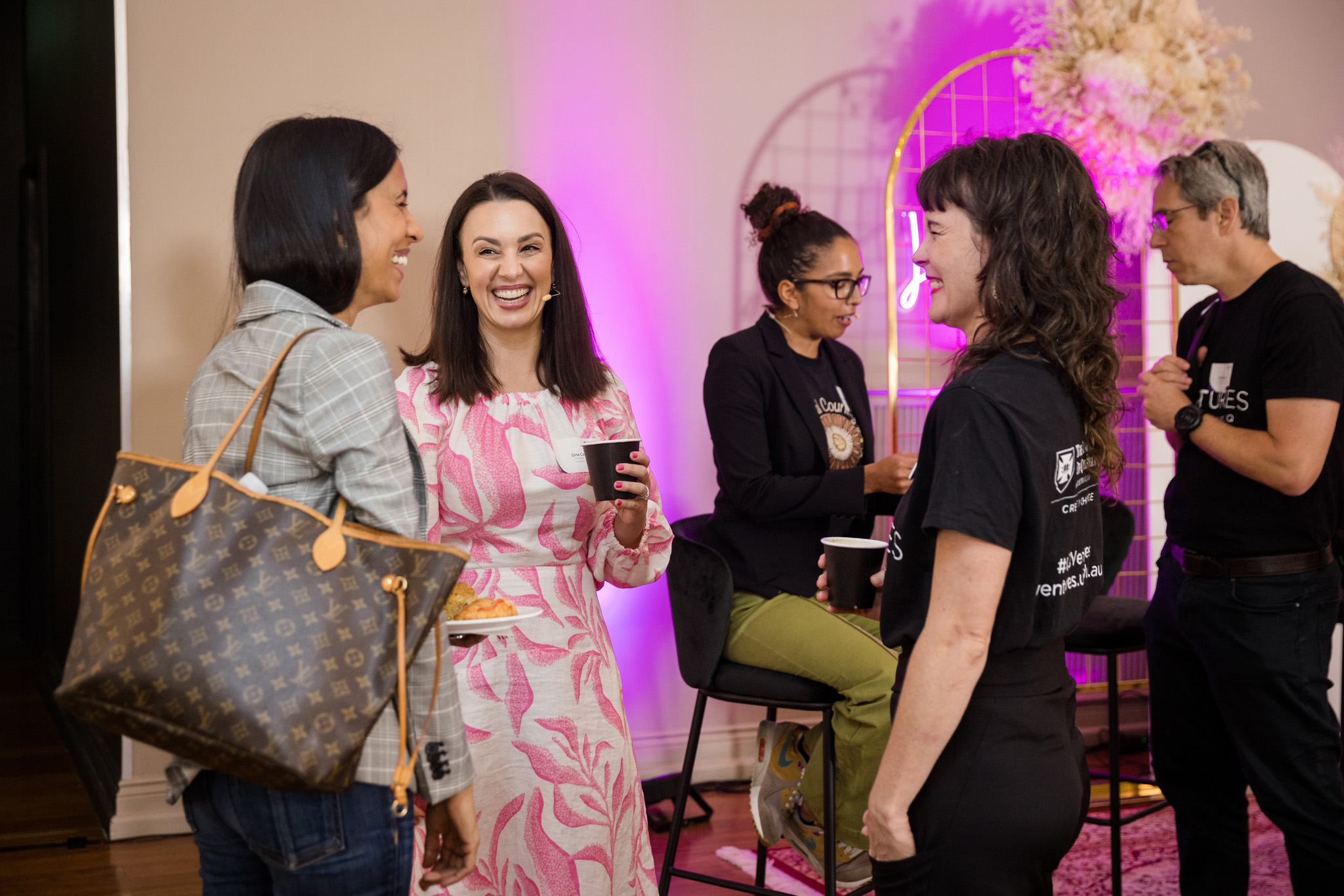 This year was special, as Ventures hosted the inaugural LeadHers Awards – showcasing and celebrating outstanding leadership demonstrated by women in entrepreneurship from across the state.
From female founders and student leaders to those making a positive impact in their community, the Awards celebrated women who are leading to create positive change.
Dr Sobia Zafar took home the Community Award for her outstanding contribution to her discipline and community.
Sobia wears many hats, spending her time working as a specialist paediatric dentist, Discipline Lead for Paediatric Dentistry at UQ School of Dentistry, and co-directing the AI-Qalam Student Support Trust, which helps fund the education of disadvantaged students in Pakistan.
Sobia is a highly distinguished academic author, with over 100 publications to her name. She's also a highly recognised and respected community leader, and has been instrumental in supporting international students during the COVID-19 pandemic with Pakistanis in Australia Inc.
Sobia said her road to success was paved with many difficulties, as someone from a family of average means from a developing country.
"By saying developing country, I am not just talking about economic disparities but also socio-political consciousness towards the concept of education, success and women."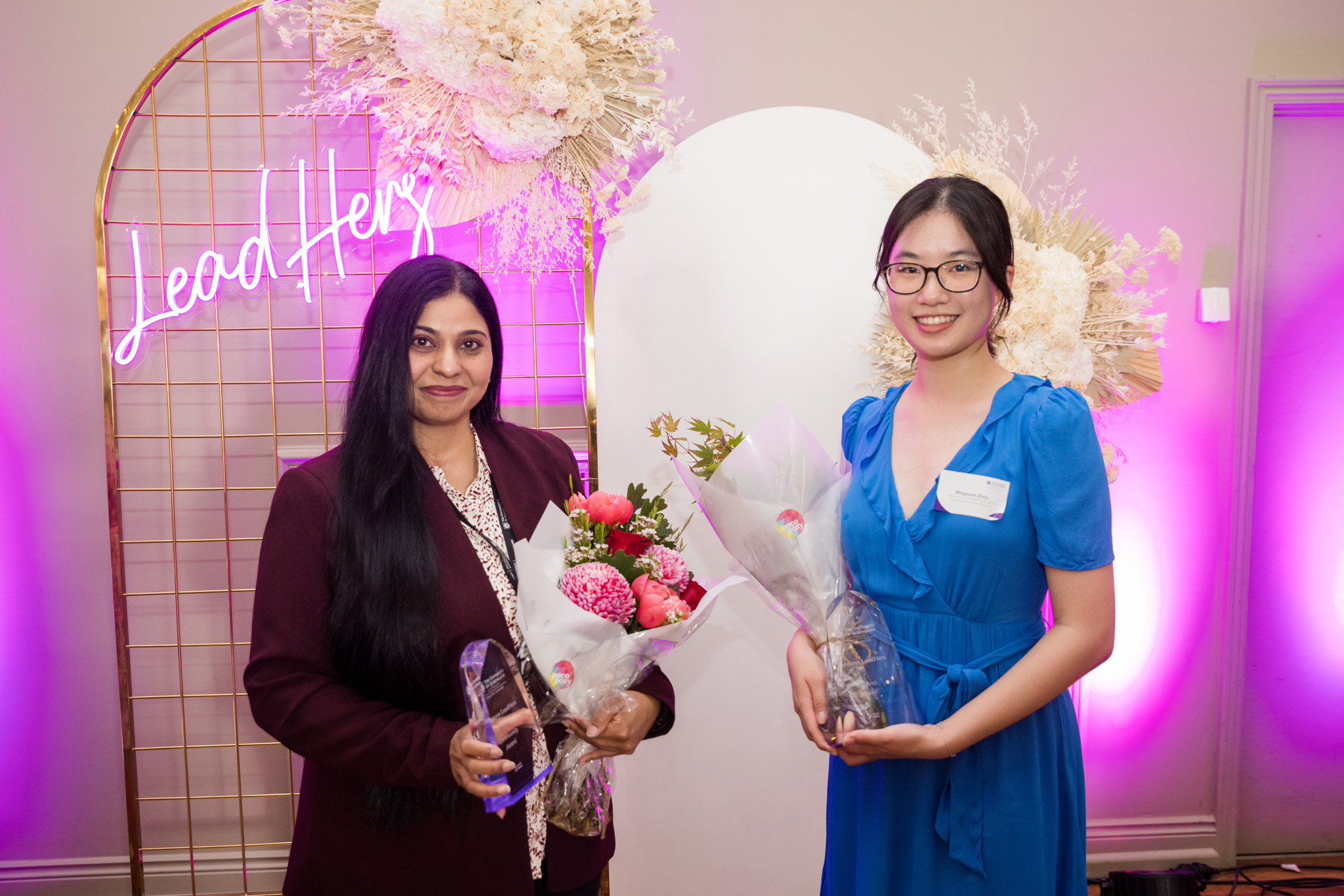 "I believe when I accepted this award, I am honouring my fellow Australian women, honouring the women of my country who are the real heroes — the sung ones like Malala Yousaf Zai and Arfa Abdul Karim Randhawa, and many unsung ones such as doctors, dentists, nurses, teachers, entrepreneurs, and above all the ones who lifted us up from the cradles and got us ready for the journey of success — our mothers."
"I made a promise to myself that once I got to where I wanted, I would extend my hand to support, educate and promote other women."
This is exactly what Sobia has achieved, using her experience to uplift underprivileged Pakistani women.
In 2023, Sobia plans to establish a mentorship program providing support to emerging female leaders, as well as career development for women, particularly those from disadvantaged backgrounds including refugees, immigrants, and women from low-socio-economic background.
Sobia is a firm believer that celebrating women entrepreneurs and leaders is essential.
"It may seem small, but celebrating women's achievements can have a massive positive impact on diversity, inclusion, and encouraging more women to take up positions of leadership."
"I believe that entrepreneurship offers a path for women to close the pay gap and rise to leadership positions, on their own terms."
LeadHers Awards 2022 winners
Community Award
Dr Sobia Zafar
Discipline Lead for Paediatric Dentistry, UQ School of Dentistry, and co-director of the AI-Qalam Student Support Trust.
Student Award
Mingxuan Zhou
Bachelor of Engineering (Honours) student

Entrepreneurship Award
Juliette Murphy
Co-Founder & CEO, FloodMapp
---
View the full recording of the LeadHers Rise event over on the Ventures YouTube channel to watch the Awards and panelists as they discuss how to make an impact.
Watch the LeadHers Rise recording
The LeadHers Awards recognising both emerging and established women leaders was made possible by the generous donation from Dr Jessica Gallagher.